Elderly health & careline personal alarms
The population of the UK is ageing rapidly and personal alarms for the elderly are seeming like more and more of a necessity to help keep our ageing loved ones safe. Many people want to remain in their own homes for as long as possible meaning there are a large number of older people living alone. As you'll know if you live with your elderly loved ones, it is almost impossible to keep an eye on them at all times. It is also doubtful that your loved one would want to be constantly watched!
Choosing a personal alarm for the elderly person in your life is one way that you can help them keep their independence. Some examples of how different features can benefit them are as follows:
A GPS personal alarm for the elderly will send its location - great if your loved one has dementia and a habit of wandering off or getting lost. With a GPS personal alarm, you will be able to locate them right away. This lifeline of an alarm is available as a wrist worn or pendant alarm.
A GPS tracker for elderly relatives is useful for those who like to get out and about as well. This type of alarm works anywhere there is a reliable mobile phone signal. This means that your loved one can stay active - doing things like meeting friends, taking the dog for a walk, hiking or going fishing.
Fall Detection is a useful feature if you're worried about a loved one having an accident or taking ill and falling. On personal alarms you will find an alarm button for elderly relatives to press. On an alarm with automatic fall detection, the device will also sense a fall and trigger the alarm when you are unable to press the SOS pendant or button on your wrist worn fall detector.
Choosing a waterproof life line pendant means that your loved one can use their alarm in places like the bathroom - an area that is rated as having a high risk of falling. All of our products have full details on how waterproof the personal alarm is; we recommend looking at each to see what suits your needs.
You can choose an alarm that has 24/7 monitoring. This connects the wearer to one of our trained Response Centre Operatives if they press their personal safety alarm necklace or wristband - or if their fall alarm is triggered. From here the person on the other end of the line will reassure your loved one and get them the help they need.
Alternatively, look out for alarms with the family monitored feature which let you add a number of nominated friends or family.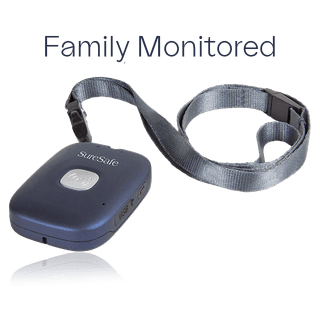 NEW SureSafeGO Family Monitored
Mobile GPS tracker alarm. Be safe anywhere, Family monitored with fall detection, talking pendant and family app.
Fully Mobile

Automatic Fall Detection

GPS Tracking
View Details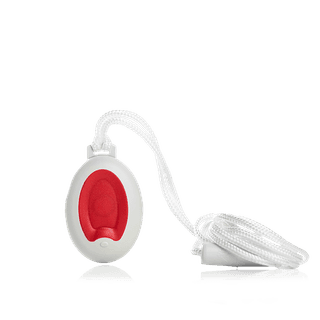 SureSafe 24/7 Connect
Monitored alarm system for the elderly giving 24/7/365 days peace of mind.
Bath & Showerproof

Available as a Wristband or a Pendant

Add Fall Detection (Additional Purchase Required)
View Details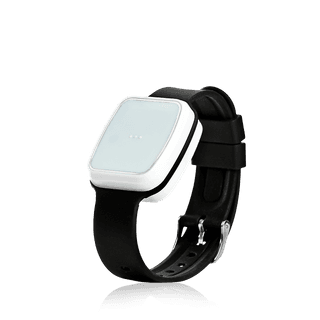 FallSafe
Wrist worn fall detector alarm that can detect a fall and get you or a loved one the help they need.
Helping People Stay in their Homes Longer

Showerproof

Uses Landline
View Details
What is the history of careline or personal alarms?
The origin of careline alarms can be traced back to the 1970s. You might also hear them called lifeline alarms. Wilhelm Hormann of Germany developed a home medical alarm with a vision to help the elderly, the sick and the disabled. As the technology evolved, these careline alarms became smarter and more helpful.
In 1975, a telephone company offered an emergency phone system that helped a user to make several phone calls with just a button press, in case of an emergency. The system was offered with a pendant emergency button which could be pressed should the wearer fall, become ill or find themselves in an emergency situation. The phone would then dial a series of pre-programmed numbers in order to raise the alert. This was the first personal alarm system that resembled the personal alarms of today.