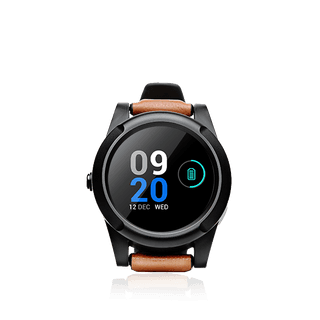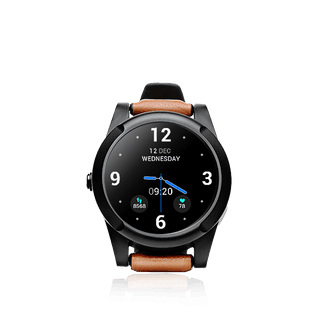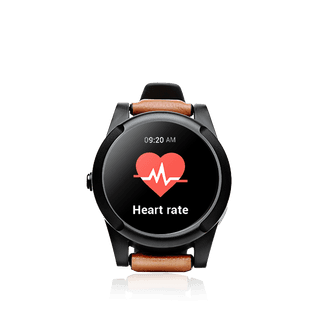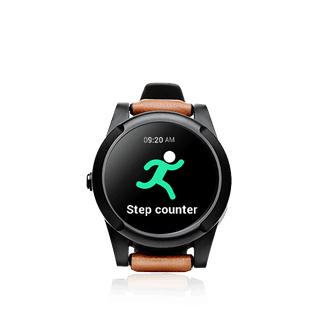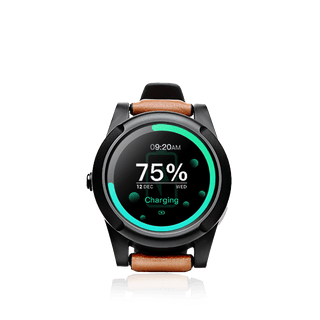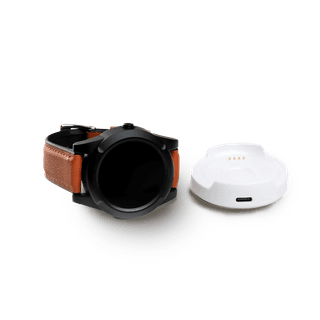 SureSafeGO Plus
GPS Tracking

Staying Safe When Out and About

Step/ Activity Counter
Fully Mobile

Use it in the home, garden or even when out and about. Peace of mind wherever you are

Automatic Fall Detection

This alarm detects a fall and automatically calls for help without needing to press the SOS button

Talking Pendant

Talk directly through the pendant, not a far away base unit, to get the help you need - fast!

Call Family and Friends with the Touch of a Button

Our friends & family monitoring option means that your alarm can call family & friends directly when you need help.

No Monthly Monitoring Costs

Simply top up your device with our pay as you go credit which is purchased from us in three, six or twelve-month bundles.
SureSafeGO Plus Family Monitored Personal Alarm Watch
The SureSafeGO Plus Personal Alarm Watch is the newest and most advanced product in our range. Delivering a catalogue of features within a modern smartwatch design. See how easy it is to set up by watching the video.
A stylish smartwatch personal alarm
Like the SureSafeGO, the SureSafeGO Plus personal alarm watch uses GPS and has more features than any other alarm available. It is a fully mobile personal alarm watch so there is no need for a landline. You can use this alarm to talk directly to somebody whether you are in the home and garden or even when out and about.


Many personal alarms available rely on a 2G or 3G signal. The SureSafeGO Plus uses a 4G signal, a GPS tracking system and works wherever there is a mobile phone signal - that's 97% of the UK.

This personal alarm watch is worn securely on the wrist which makes it a practical solution if your loved one is likely to remove or misplace a pendant. It also has built-in fall detection which calls for help when it detects a fall. It does this by measuring air pressure, speed and impact. All this means that if the wearer suddenly feels unwell and passes out or trips and falls, someone will be alerted - even if they cannot press the SOS button.

Designed to look like a smartwatch, the SureSafeGO Plus comes with extra features like the easy-to-use and understand voice prompt, a step counter, and a heart rate monitor. It also tells the time in digital or analogue.

When you use the SureSafeGO Plus, it doesn't feel like you're wearing a personal alarm. It is a great device for those who live an active lifestyle and want a little peace of mind when they're out and about doing things like walking the dog, hiking or taking part in a hobby like fishing.

The smartwatch style design of the SureSafeGO Plus makes it a great device for younger friends or relatives who might have a medical condition like epilepsy or have perhaps an acquired brain injury. Because it doesn't look or feel like an alarm, they will be able to continue with their day-to-day life with very little disruption, and no stigma.

The SureSafeGO Plus lets you talk directly to someone through the watch and it is easy to cancel an alert if the SOS button is pressed accidentally.


SureSafeGO Plus Family Monitored

The Family Monitored SureSafeGO Plus can call up to five pre-programmed numbers when you need help. The alarm will cycle through these numbers until somebody answers, it can even be set up so that it automatically tries another number if it reaches an answerphone.

It will also show your nominated contacts that it is you who is calling and it will send an SOS text to them too. This message will include a Google Maps link and so the nominated friends and family will know where you are and that you need help. The alarm also has a 'Find Me' function, meaning family and friends can request the location of the alarm by sending a simple text.

There are some other really helpful features available with the Family Monitored SureSafeGO Plus. This includes Geo-Fence which lets you set a 'safe zone' around the home and will alert you if the wearer wanders. The device will alert family and friends if this happens. It also uses 'Find my Device', simply text the alarm and the device will make a noise so that you can locate it.


IMPORTANT NOTE:

All SureSafe Mobile Alarms Unaffected By Upcoming 3G Mobile Network Shutdown!

As a result of our understanding of the UK mobile networks, and the plans for them over the next decade and beyond, SureSafe took the view not to have devices that are reliant on the 3G network. No SureSafe mobile alarm is impacted by the national shutdown of the 3G network in 2023.

SureSafe's mobile alarms use a combination of the 2G and 4G signal (depending on the device). The 2G network is not scheduled to be retired until 2033 (a decade away), and there are currently no plans to retire the 4G network. You can feel confident that your SureSafe mobile alarm is designed to be able to be used for many years to come!

Feature list
Features
GPS Tracking

GPS tracking lets us know where you are when you need help. Get the help you need fast, wherever you are

Staying Safe When Out and About

Our personal alarms give peace of mind that help will be on hand if you or a loved one should need it. For those who like to get 'out and about' we offer fully mobile personal alarms with GPS tracking. Our customers can be helped at the touch of a button even when they are away from home.

Step/ Activity Counter

Smartwatch features include a built-in step/ activity counter for those who like to live a more active lifestyle.

Heart Rate Monitor

Smartwatch features include a built-in heart rate monitor.

No Movement Alarm

If the alarm doesn't move for a while, it will text nominated family and friends with an alert.

Add up to Five Nominated Contacts

Our friends and family monitoring option means that your alarm can call up to five chosen people when you need help.

'Find Me' Function

Send a text and we'll reply with the wearer's location so you can quickly find a loved one if they wander off.

Geo-Fence

Set a 'safe zone' and receive a notification when your loved one leaves this area. When Geo-Fence is set, the alarm battery will last up to 24 hours.

Discreet and Lightweight

This personal alarm is small, discreet and lightweight. You won't even know you're wearing it.

No Landline Needed

This personal alarm uses a GPS tracking system and comes with a SIM card which works wherever there is a mobile phone signal. That means there is no need for a landline.

No Installation Needed

Easy to set up and ready to use straight out of the box.

Showerproof

Suitable for use in high-risk areas such as the bathroom.

Easy to Set Up and Use

Easy to set up and ready to use straight out of the box.

Low Battery Reminder

The user will receive a text when the battery is low.

Easy Cancellation of Accidental Activation

You don't need to worry about accidentally pressing your SOS button, it is easy to cancel an accidental alarm at any time.

Find my Device

This feature lets you text your send a text to your personal alarm and the device will make a noise so that you can find it.

Uses a 4G Signal

Unlike many other devices on the market which use 2G or 3G, this personal alarm uses a 4G signal.

Voice Prompt

This alarm uses a voice prompt to identify alarm actions.

Family Monitored Alarms

Our friends and family monitoring option means that your alarm will call friends or family when you need help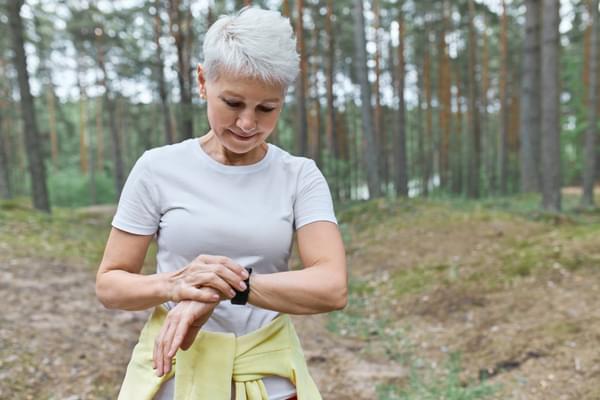 For a more active lifestyle
Our key product features are designed with you and your family in mind. Your loved ones wearing wrist alarms for the elderly will make you feel confident knowing that they have 24/7 access to the right support in the event of a fall or any incident which may threaten their safety.
Specifications
Stylish and Discreet

The SureSafeGO Plus looks and feels like a smartwatch. It is lightweight wrist alarm for the elderly, measuring 47 x 47 x 18 mm, and weighing only 62 grams including strap. You can talk to one of your nominated contacts, at just one touch of the SOS button.

Advanced 4G & GPS Technology

Unlike other providers that use a 2G or 3G signal, the SureSafeGO Plus wrist alarm for the elderly uses a 4G signal. It also uses GPS technology which means that the alarm will send its location whenever it calls for help. It also lets your loved one contact family members from anywhere where there is a mobile phone signal.

Up to 2 Day Battery Standby

Battery life is up to 2 days. It is quick and easy to charge, simply place it onto the desktop charging station. We recommend you charge the wrist alarm for the elderly device overnight next to your bed to make you feel reassured that the personal alarm is nearby. The device will give audible voice prompts to tell you when the battery needs to be charged, and also send nominated contacts low battery alerts via text so we can get in touch and remind you to charge your device if needed.

User Friendly

Ready to use - the SureSafeGO Plus wrist alarms for the elderly include a pre-installed SureSafe Mobile SIM card; ready to use straight out of the box.
See what others think of the SureSafeGO Plus wrist alarms for the elderly
Absolutely brilliant product and company and I cannot praise them highly enough. We bought the alarm when my father stumbled and fell into the bath one night and was unable to get out himself. As he still liked to go shopping we bought the alarm with the SIM card and the automatic fall detection. The staff at SureSafe were amazing about getting us set up with the right product, the whole process was so simple from start to finish. In all their dealings with us, SureSafe were incredibly friendly and highly professional. Dad was a bit reluctant to use the alarm at first as he once pressed it while asleep and the emergency services were soon there. They were fine about it and said they would rather be called out once too often than not enough. After that, he felt more at ease and really did wear it all the time. The automatic fall detection was brilliant. When he finally did fall and broke his arm, the ambulance crew was there in no time and called me to let me know what was happening. Before he finally entered a care home, this alarm gave me me so much peace of mind that my father was able to stay in his own home and that I could be sure he would not be lying injured without anyone finding him. Very reasonably priced too.
Christine
1 year ago
The SureSafe system that we purchased for use by my Mother not only gave us peace of mind, but also allowed my Mother to live in her home for longer than would have been possible otherwise. The system was easy to install and on the occasions that it had to be used it provided a very effective, efficient and reassuring service, with staff being supportive on all occasions and implementing the required action very efficiently. I would like to thank all at Suresafe for the service and the fantastic way it was implemented. Very many thanks.
Paul
1 year ago
The product arrived very quickly. It was very easy to buy. I now feel I have peace of mind. I would definitely recommend you to a friend, I wish all businesses/ companies had the same excellent service as SureSafe Alarms
Judith
2 years ago