Knowledge & Resources
We're here to help you or your loved one live independently for longer.
Our trained Independent Living Specialists are happy to help you with any questions you have - whether you're thinking about getting a personal alarm or you're an existing customer.
Here you'll find the user guides for all of our personal alarms, useful blogs and tailored advice for you, your loved ones and healthcare professionals.

Lifestyle blog
These blogs have been written especially with you and your loved one in mind. From helpful lifestyle tips to articles on how to manage your wellbeing and stay active, there's sure to be something for you. Our personal alarms are designed to help you keep doing the things that you love and here you'll find a little bit of inspiration to help with that.
Read all posts
User guides
Our personal alarms are easy to set up and using them couldn't be simpler. That's why we're helping thousands of people live in their homes independently for longer. Here you'll find user guides for our full range of alarms. Each booklet has clear step by step instructions and is available to read, download or print should you ever need it.
See all user guides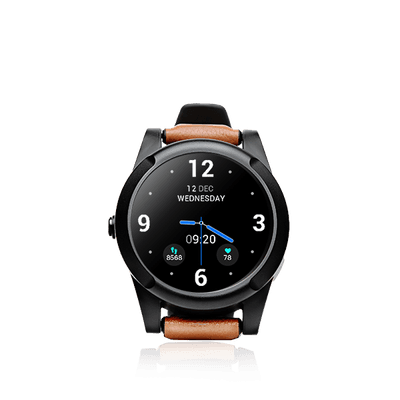 SureSafeGO Plus User Guide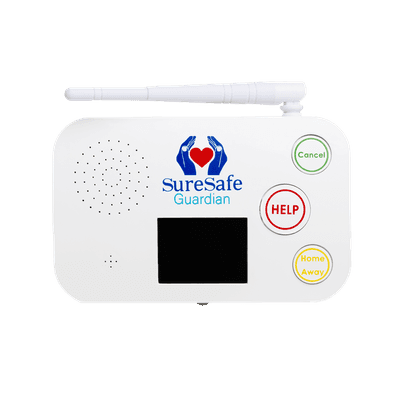 SureSafe Guardian - User Guide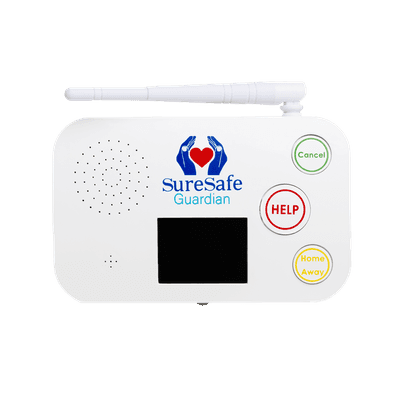 SureSafe Guardian - App Guide
Take a look at our FAQ's
Here find our FAQ's covering the features and functionalities along with troubleshooting to help answer any questions.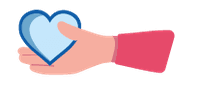 You're in safe hands, but don't just take our word for it
4.8/5 stars on reviews.io
Brilliant service - literally saved my mum's life when she fell down steps in the garden onto paving and broke 6 ribs! Without this alarm no-one would have known and too awful to think what would have happened. Strongly recommend.
missld
1 week ago
Our Mum (92) is very happy with her Suresafe alarm purchased a few years ago, so we have just got the same one for her recently widowed sister (96). Customer service / speed of delivery/ quality of the product and the reassurance provided are all excellent.
Linda Ryles
1 week ago
Personal service has been second to none, Richard gave very comprehensive advice, not pushy in the slightest and gained a great understanding of my requirements. Didn't get annoyed with my frequent calls and messages asking for help! Can't recommend highly enough, thanks guys 👌👌
Simon Dumencic
1 week ago
Such a helpful personal company - Felt very at ease and secure using them for a family member, A weight lifted off my shoulders knowing there safe! Would recommend this company to everyone! Thank you again - 5*
Chloe Adams
1 week ago
Excellent and honest advice with a friendly personable service. Would not hesitate to recommend.
Kelly
2 weeks ago
SureSafe supplied a remote GPS for my elderly mother so that she could raise an alarm in an emergency. The process was quick, well explained and has provided the reassurance we had hoped for.
James Richards
2 weeks ago
SURESAFE ALARMS HAVE GIVEN ME EXCELLENT SERVICE FOR THE LAST 4 YEARS. I THOROUGHLY RECEOMMEND THE COMPANY.
Carol
2 weeks ago
Bought this couple of months ago, great advice from John in relation to suitable device, product arrived next day and now have complete peace of mind. I would Highly recommend
Shahid Ahmed
2 weeks ago
We got this Alarm for my mum, as she has had few falls. John was very helpful explained everything that put my mind at erase I would highly recommend this company
Anonymous
2 weeks ago
This company has been brilliantly helpful through the whole process of choosing & purchasing the SureSafeGO pendant 2 years ago through to the after-sales care which I received today from the very helpful John MacGugan who made the whole process very clear & simple. The alarm is for my elderly, rather immobile mother who lives on her own but who tends to fall over occasionally. It has proved to be a real lifeline for her as she can easily press the SOS button in the middle of the pendant if she falls or is stuck somewhere (once in the shower) & then speak almost immediately to one of the Response Centre Operatives through it who have all been very kind to her. For a small monthly fee this gives me & her real peace of mind.
Tam Griffiths
2 weeks ago