Knowledge & Resources
We're here to help you or your loved one live independently for longer.
Our trained Independent Living Specialists are happy to help you with any questions you have - whether you're thinking about getting a personal alarm or you're an existing customer.
Here you'll find the user guides for all of our personal alarms, useful blogs and tailored advice for you, your loved ones and healthcare professionals.

Lifestyle blog
These blogs have been written especially with you and your loved one in mind. From helpful lifestyle tips to articles on how to manage your wellbeing and stay active, there's sure to be something for you. Our personal alarms are designed to help you keep doing the things that you love and here you'll find a little bit of inspiration to help with that.
Read all posts
User guides
Our personal alarms are easy to set up and using them couldn't be simpler. That's why we're helping thousands of people live in their homes independently for longer. Here you'll find user guides for our full range of alarms. Each booklet has clear step by step instructions and is available to read, download or print should you ever need it.
See all user guides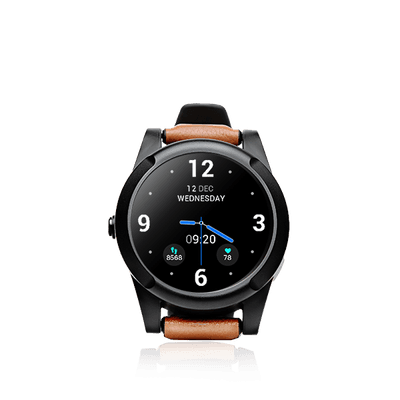 SureSafeGO Plus User Guide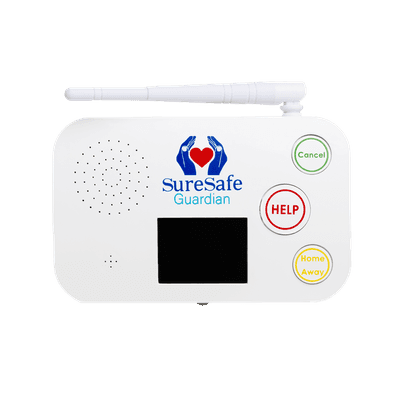 SureSafe Guardian - User Guide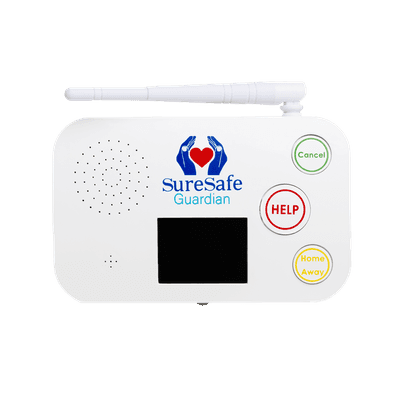 SureSafe Guardian - App Guide
Take a look at our FAQ's
Here find our FAQ's covering the features and functionalities along with troubleshooting to help answer any questions.
Find Out More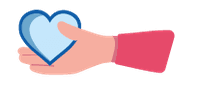 You're in safe hands, but don't just take our word for it
4.8/5 stars on reviews.io
We have recently purchased the SureSafe Go for an elderly relative and so far our experience with the device has met expectations. While no need yet for the device to be used in anger, testing how it worked and it's suitability for the wearer who is hard of hearing has been good. If I had one niggle, the documentation could have been a little clearer, the little booklet's font mad it difficult to understand if it was A1 or Al when setting the numbers. I also see references to a geofence when looking online, but can see no documentation.
Gary Cowan
1 day ago
Just ordered a Fall Safe alarm system for my Mom. Support form the telephone team to answer my questions has been great and the ordering process was simple and straight forward. The price is good too as the same system is available elsewhere for up to £50 more.
Mark Phillips
6 days ago
I have Epilepsy so this is perfect when home alone or out on a walk, I have complete peace of mind now. John MacGugan was very clear on how it works and what the benefits to having one, it made perfect sense to purchase one - Great product and even more so great service from John he was understanding of my situation. As promised my alarm arrived the next day, cant fault the product or John, Brilliant!
David
6 days ago
Needed a personal alarm system as I have started to experience falling due to diabetic neuropathy. John was brilliant and made sure that I got the right equipment and the cost was extremely reasonable. Also having the 24 hour monitoring is so very reassuring and at £15.99 a month well worth having.
Alistair Moloney
1 week ago
I have been really pleased and felt assured throughout that my needs would be met. The service provided by John and the team has been second to none. Thank you. I'd definitely recommend.
Mr Richards
2 weeks ago
Looking for a personal alarm system for the in-laws which will give us peace of mind. John from Sure safe has sorted the ideal system. Great to deal with and first class kit with the exact solution we were looking for Mr and Mrs Kilshaw
Mr and Mrs Kilshaw
2 weeks ago
Can't recommend this company enough for the service provided by John Macgugan and team from start to finish the work was carried out to a high standard and delighted with the peace of mind it brings.
Claire
2 weeks ago
The time has arrived to put something in place for my 79 year old father. It was a pleasure to discuss my Dads plight with John on the sales team. He gave me all the options available however he steered myself in the right direction for the SuresafeGo. Safe to say Dads happy with using it plus it's given my wife and I the knowledge that if there's a problem there's a reaction. Thank you Suresafe
Richard
2 weeks ago
Great service from the Suresafe team, great product and clearly the product we bought has been thought through. Can't recommend them enough. Thankyou
Louise Roberts
2 weeks ago
From initial telephone call to John right through to set-up and delivery everything was handled speedily and efficiently. Mum tested the alarm immediately on receipt and the monitoring service were fantastic; friendly and reassuring. She has confidence now after her previous alarm company let her down very badly. Thank you SureSafe
David & Maz
3 weeks ago