Knowledge & Resources
We're here to help you or your loved one live independently for longer.
Our trained Independent Living Specialists are happy to help you with any questions you have - whether you're thinking about getting a personal alarm or you're an existing customer.
Here you'll find the user guides for all of our personal alarms, useful blogs and tailored advice for you, your loved ones and healthcare professionals.

Lifestyle blog
These blogs have been written especially with you and your loved one in mind. From helpful lifestyle tips to articles on how to manage your wellbeing and stay active, there's sure to be something for you. Our personal alarms are designed to help you keep doing the things that you love and here you'll find a little bit of inspiration to help with that.
Read all posts
User guides
Our personal alarms are easy to set up and using them couldn't be simpler. That's why we're helping thousands of people live in their homes independently for longer. Here you'll find user guides for our full range of alarms. Each booklet has clear step by step instructions and is available to read, download or print should you ever need it.
See all user guides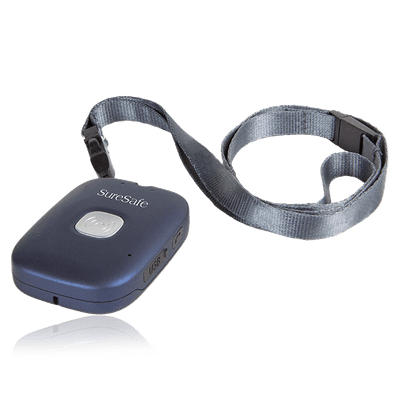 SureSafeGO 24/7 Connect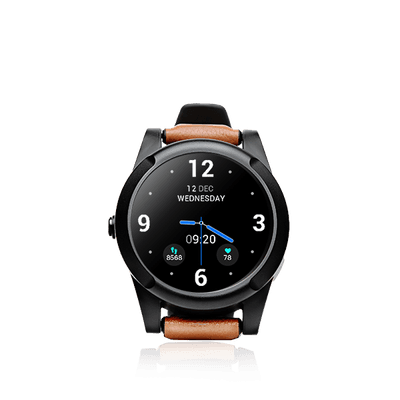 SureSafeGO Plus User Guide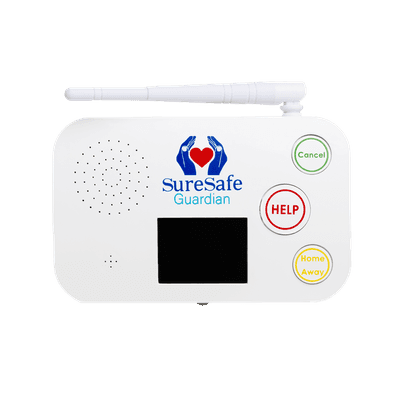 SureSafe Guardian - User Guide
Take a look at our FAQ's
Here find our FAQ's covering the features and functionalities along with troubleshooting to help answer any questions.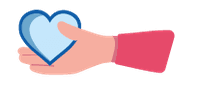 You're in safe hands, but don't just take our word for it
4.8/5 stars on reviews.io
Excellent customer service from Daniel, he was professional, helpful and ensured all my queries were resolved swiftly. Highly recommend this company, thank you!
Michelle
1 week ago
Today and over the last few days I received excellent customer service from Terry at suresafe. He addressed the issues I was having worked hard to address them and communicated as promised through out the process. Thankyou
FS
2 weeks ago
We had a few issues with my Dad, Looked into personal alarms and found Suresafe, from start to finish had great communication with all questions answered,we have been using it for about a month and just for peace of mind it is worth every penny
Monica
2 weeks ago
Really happy with dad's SureSafe alarm. It was really easy to set up and dad is happy that it doesn't look like an old person alarm. The staff at SureSafe have been really helpful when we needed them too. Would highly recommend.
Caroline
2 weeks ago
Super happy with the SureSafeGo, it has provided me and my family with a lot more peace of mind and independence for my Grandad. Wasn't too sure which product would be best for my Grandad but the customer service team were very good and helped us find the best product for him.
Thomas Jones
3 weeks ago
Excellent service. Richard Sheil was polite, patient and answered all questions. My Mum and I spent a long time asking lots of questions and we purchased the sure safe go 24/7 connect.
Louisa Houghton
1 month ago
John was most helpful and in upgrading my brothers personal alarm from his analogue version bought two years ago to the digital device.
Nilesh
1 month ago
I wanted to get my mum a personal alarm as she is getting on in years and is a little wobbly on her feet.
I was really impressed by the efficiency of SureSafe Alarms and in particular the advisor I spoke to (John MacGugan) who was very helpful and very friendly to deal with. Thank you
Howard Davies
1 month ago
Wanted personal fall and safety alarm for my elderly parents. Excellent information and assistance from the Sales Manager with speedy delivery of the product. It was easy to set up. Has worked exactly as described. This system has brought me great peace of mind which is well worth the cost.
Rodney
1 month ago
Bought the suresafe alarm for my father in law a few months ago as he has the first stages of dementia and my mother in law and s chair bound and my father in law still liked doing small jobs in his garage unfortunately all the family have their own families and all work full times I can't always be there for him .when we first purchased the alarm from John who put us under no pressure to buy and after he expertly explained how the whole system worked we soon realised it was what we where looking for to give the whole family massive peace of mind that in the event of him falling or needing assistance the suresafe team would leap into action in contacting us to inform us of any event that might happen including calling the emergency services if needed
This product is amazing it's probably the best and most important purchase we have ever made
Thanks again John
Daz
1 month ago