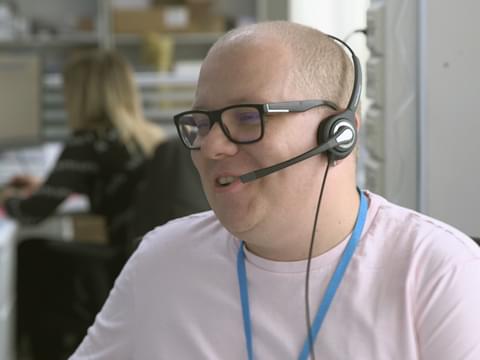 24/7 Emergency Monitoring Systems for the Elderly
Our 24/7 monitoring option means that there'll always be someone on hand any time of the day or night, to connect you to a loved one or the help you might need.
Order Now
24/7 Alarm Monitoring
24/7 alarm monitoring is where your personal alarm is connected to SureSafe's 24/7 Response Centre. When you push the button on your pendant or wristband, your alarm call will be connected to one of our Response Centre Operators. We are here day and night, every day of the year, to get you or your loved one the help that you need. Our 24/7 service offers you the highest level of safety available, and gives your loved ones the peace of mind that help is always on hand when needed. You are never alone when you are connected to SureSafe 24/7 fall monitoring service.

You can leave an elderly person with a mobile phone or landline to get help if they have an accident or feel unwell. But is it dependable? If your loved one has a fall, they might not be able to reach a landline. Mobile phones can run out of battery, not to mention you would have to carry it around with you everywhere you go. Not just inconvenient, it is not even possible when you consider that you cannot take it in the shower with you – the highest risk place for a fall. So what is the solution?

The way to make your loved one feel safe and give you peace of mind is to invest in an emergency monitoring system for the elderly. This can be in the form of a 24/7 monitoring pendant or wristband. The elderly personal monitor can either connect to a base unit which you plug into the mains supply and telephone socket, or it can be fully mobile and can be worn anywhere you go. With the latter, there is no base unit or landline needed. Both our in-home and 'Go Anywhere' alarms come with access to SureSafe's industry leading 24/7 monitoring service.
Our Most Popular Fall Alarms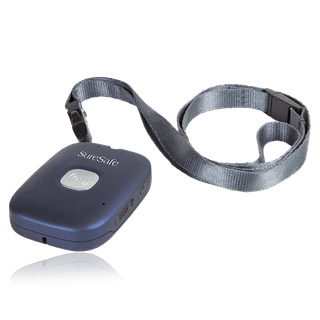 SureSafeGO 24/7 Connect
Mobile GPS tracker alarm. Be safe anywhere, 24/7 monitored with fall detection, talking pendant and family app.
Fully Mobile

Automatic Fall Detection

GPS Tracking
View Details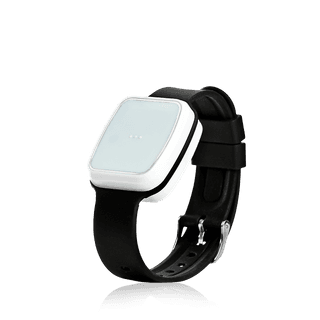 FallSafe
Wrist worn fall detector alarm that can detect a fall and get you or a loved one the help they need.
Helping People Stay in their Homes Longer

Showerproof

Uses Landline
View Details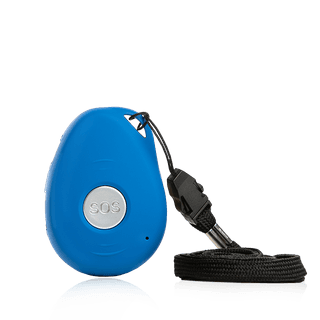 SureSafeGO Family Monitored
Mobile GPS tracker alarm. Be safe anywhere, either 24/7 Monitored or Family Monitored
Fully Mobile

Automatic Fall Detection

GPS Tracking
View Details
How a 24/7 emergency monitoring system for the elderly works
The pendant or wristband is comfortable to wear, and the call button is easy to locate. When you press the button, a call goes through to our response centre. An operator will then talk to you and take the appropriate action - they will get you the help you need. This can be calling the emergency services, contacted family and friends, or both.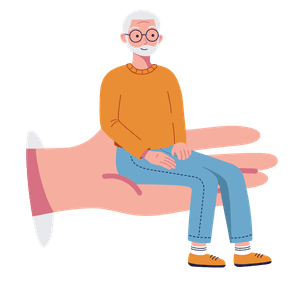 Why the 24/7 alarm is the ideal elderly personal monitor
People over the age of sixty-five have a much higher risk of falling than someone younger. These falls can lead to fractures and breaks.
A person who has had a fall will not only suffer from the distress and pain of falling, but it could lead to the loss of their independence. In some cases, a fall can result in death.
If a person does have a fall, it is vital to get them help as quickly as possible. Minutes matter.
If an elderly person is unable to summon help, they could be lying in a painful and awkward position. After a few hours they could begin to dehydrate or on a cold floor, suffer from hypothermia.
A person wearing a 24/7 emergency monitoring system for the elderly can get help without having to try and get on their feet to get to a phone. A gentle push of the call button will activate a fast response. Getting help fast will reduce the risk of further suffering. This gives you or your loved one the best chance of a full and speedy recovery.
What do most people buy?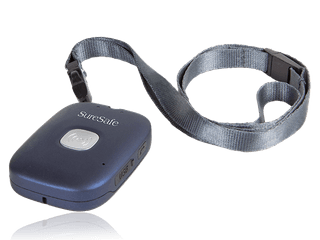 SureSafeGO 24/7 Connect
Mobile GPS tracker alarm. Be safe anywhere, 24/7 monitored with fall detection, talking pendant and family app.
Fully Mobile

Automatic Fall Detection

GPS Tracking
Buy Product
Get a 24/7 Fall Monitoring System for Extra Protection
You can also have fall detection linked to a 24/7 monitor. A 24/7 fall monitoring system detects falls, as well as having an SOS button, and will immediately trigger a call to the response centre without the pendant wearer having to touch the call button. The operator can quickly assess whether the emergency services need calling, and get you the help you need in minutes. This can be vital if you or your loved one cannot move following a fall or sudden illness.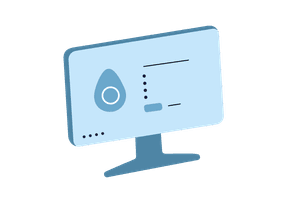 Why you can trust SureSafe for 24/7 monitoring
You can rest assured that you are in safe hands with SureSafe. We have the expertise and experience to help you live independently. SureSafe are leaders in the industry when it comes to keeping people safe. Our two UK based response centres currently do that for over 170,000 people. What's more, they are both TSA accredited and certified to the Quality Standards Framework – the highest level of accreditation available.
The benefits of 24/7 elderly personal monitor
24/7 protection
No need to rely on family and friends
Gives peace of mind
Enables the wearer to summon help quickly
Talk to a trained SureSafe operator to get the help you need
Upgrade to fall monitoring system available
A SureSafe emergency monitoring system for the elderly takes less than a minute to set up. Feel safe yourself or help a loved one to feel safe. Order a SureSafe with 24/7 monitoring today.
'Minutes matter when it comes to getting the help you need. We were delighted to receive a call from the son of one of our customers who let us know that his mum was recovering well after recently suffering a stroke. The ambulance service said that because mum had medical attention within minutes of pressing her pendant she would be home soon, and make a full recovery'

Rosie

Response Centre Operator
What our customers think of our fall alarms
Fall alarms can make a real difference to our customers and their families, but don't just take our word for it read our reviews to see for yourself...
Absolutely brilliant product and company and I cannot praise them highly enough. We bought the alarm when my father stumbled and fell into the bath one night and was unable to get out himself. As he still liked to go shopping we bought the alarm with the SIM card and the automatic fall detection. The staff at SureSafe were amazing about getting us set up with the right product, the whole process was so simple from start to finish. In all their dealings with us, SureSafe were incredibly friendly and highly professional. Dad was a bit reluctant to use the alarm at first as he once pressed it while asleep and the emergency services were soon there. They were fine about it and said they would rather be called out once too often than not enough. After that, he felt more at ease and really did wear it all the time. The automatic fall detection was brilliant. When he finally did fall and broke his arm, the ambulance crew was there in no time and called me to let me know what was happening. Before he finally entered a care home, this alarm gave me me so much peace of mind that my father was able to stay in his own home and that I could be sure he would not be lying injured without anyone finding him. Very reasonably priced too.
Christine
1 year ago
This company deserves the highest of recognitions. I dealt with a lady called Angela, she was extremely helpful, made the whole process of getting a fall alarm for my mum so easy. No hassle and very straight forward. I cannot thank you enough for all your help. I have no hesitation in recommending this company. First class throughout.
Melanie
2 years ago
My grand daughter bought me an alarm for my birthday, I can talk through it and it tells the lovely people at suresafe if I have a fall and I can press a button. I can now walk my dog further and for longer. In a world gone mad with Covid, you can still be sure SureSafe will keep you safe,
Hilda
2 years ago
My father (91) recently had a fall at home (he lives by himself) and he used the SureSafe button that he was wearing to call for help. They quickly contacted my sister-in-law but the phone line was bad and the connection could not be made. So SureSafe then called the local emergency services in my father's area and two police officers came to get him back on his feet. I would definitely recommend this company and their service for elderly people who may need help if they get into any difficulty.
Will Irwin
2 years ago
Exceptional Customer Service and Excellent Product. This company have completely exceeded my expectation... I can not speak highly enough about them. They went over and above to ensure that was able to achieve my goal of receiving my Fall Safe urgently and have it set up in super fast time. I would recommend them in a heart beat. My father was really pleased with the alarm warn on the wrist which is totally waterproof which means he does not need to take it off. I could see him visibly calm just knowing that someone would be there should he have a fall....... and I actually slept for the first time in a week! Great product, so easy to set up (you just plug it in), simple instructions, had a message to test the system when we were ready, very polite service centre. 5 STARS!
Sandy
2 years ago
I was unsure about getting a pendant alarm, but am so thankful I did. It gives utter peace of mind to family and friends, but also to me. I never worry about going walks on my own, even in isolated spots, as I know I can get help very speedily, should I be unwell. Having the satellite tracking system, and also the falls alert, gives peace of mind. The centre rings me if I forget to charge the device and they never mind if you ring by accident. The service is excellent and when I recently needed an item, it came within 24 hours. Thank you!
Esther
2 years ago
I needed something for my elderly mother who had suffered from some falls. The equipment was delivered quickly and was easy to use. It gave me great peace of mind knowing help would come quickly. Support was available, and was very responsive. I would highly recommend this service. Les
Les
2 years ago
This is the 3rd alarm we've bought for our 90 year old mother from various companies and so far it is the most reliable. As she lives in a rural town, signal coverage has always been an intermittent problem but with her tracker now choosing the best from O2, EE and Vodafone, we can see exactly where she is all the time. A big improvement. SOS and fall alerts are working well too so well pleased. The company were quick to dispatch and help set up which was pretty easy. It could do with an app so you can view the routes the tracker has taken but the company say they are working on this. However by just sending a text to the tracker you can find out within seconds where she is, and when you phone it she can speak to us despite it being buried under her jumper when she's out for a walk.
Rob
2 years ago
Frequently Asked Questions
Have a question? Take a look at some of the common questions that people have before buying a SureSafe alarm:
What happens if I can't talk when I press my alarm button on my 24/7 monitored alarm?
Don't worry, we have you covered. When an alarm is triggered and we cannot speak to you through your talking pendant or the base unit, we will try to contact you on your home phone and landline. If you do not answer we will ask one of your family and friends nominated contacts to check on you. If no family and friends are available, we will contact the emergency services and ask them to check on you instead. With SureSafe, no alarm call goes unanswered.
We have a wide range of personal alarms that let you connect straight to a trained Response Centre Operator at one of our Monitoring Centres. Our monitored alarms are designed with you and your loved one in mind. That is why they are easy to set up, user-friendly and simple to operate, and have affordable monitoring fees.
That's why you never have to worry if you trigger the alarm but can't talk, the call still goes through and is treated as an SOS call. Whether you speak or not, a personal alarm for the elderly will send an alert to your contacts, or a SureSafe operator (with 24/7 monitoring).
This means you will get help when you need it. You might have suffered a fall and you are unconscious, or you have had a stroke or a heart attack. In these cases, minutes matter, and our call operators are trained to take the most appropriate action, quickly.
If your call goes through to a nominated family contact, they will know that if you can't speak you may need medical attention. They can phone the emergency services while they are on their way to your home. This system means there is no delay in getting the help you need.
Wearing your personal alarm for elderly as a pendant or on your wrist makes it easy to press the SOS button. With just one touch a SureSafe alert will be set in motion.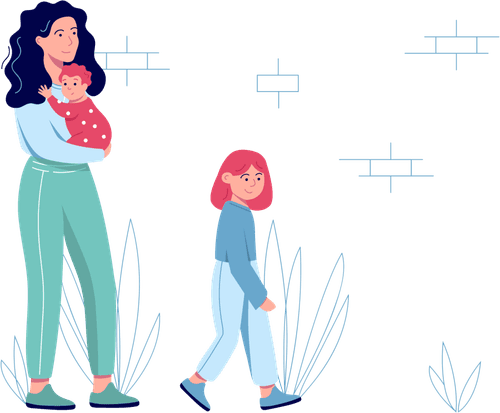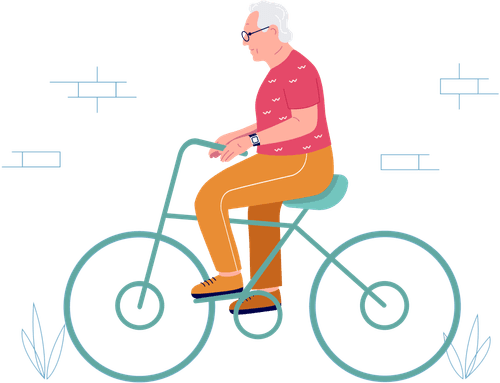 Peace of mind for you and your family
SureSafe is the leading provider of personal alarms within the UK.
More about how it works
We're always here to help
SureSafe is the leading provider of personal alarms within the UK.