Caring for elderly parents: The ultimate guide
Providing support for an elderly parent takes patience and empathy. Not all people appreciate someone else caring for them. Doing your best for them can be challenging, but it's worth it to see them happier and safer.
You're not alone caring for elderly parents; the number of people who will need elderly support is rising. Studies suggest that 1 in 8 adults between the ages of 50 and 65 are caring for an elderly relative.
The population is also ageing. At the moment, in 9.3 million households, the head of the house is a person over retirement age. This is expected to rise by 40% to 13 million by 2033.
The amount of elderly support needed very much depends on the health of the adult. Will they need live-in care? Or can they manage if you pop in to see them regularly to help with cleaning, laundry, and shopping? In this sort of case, a basic pendant style personal alarm with an elderly emergency button might be enough to put your mind at ease. Having said that, there are still many things to think about if you're deciding what care an elderly relative needs.

How to be a carer - Health and Wellbeing
Caring for an elderly relative isn't just a matter of making sure that they have their medication and they eat. Try to talk to your loved one. Many elderly people suffer from stress and anxiety. This can cause them to panic and has a negative effect on their wellbeing. If you are caring for an elderly parent, find out if there is anything on their mind and help them to keep a positive outlook.

How can my elderly loved one keep an active mind?
Keeping an elderly relative stimulated can have a positive impact on their mental health. There are many ways that you can do this.
Playing games and doing crosswords or puzzles is a great way of keeping the brain active. It's great if they can play with others but these kinds of things will also help them if they are on their own.
If you are caring for an elderly relative with dementia, albums with old postcards and photos are a good way to help trigger their memories.
Meditation can play an important part in reducing stress and anxiety. It also has many other health benefits and will be useful for both you and your loved one.
Encourage family and friends to visit or keep in touch by phone. If your loved one is confident you can also teach them to make video calls. Well known charities might also have befriending services that can arrange to call or visit your loved one.
If your elderly relative still likes to get out and about, you could suggest that they join a group, visit friends or keep up with any hobbies they're interested in. If you find yourself worrying about a loved one who likes to stay active, we've got some great advice on the type of GPS personal alarm that can help them stay safe when out and about.

Food and elderly relatives
It may be difficult to get your elderly parents to eat and drink. If they have Alzheimer's they might even forget that they haven't eaten.
Serve an elderly person with a small portion so they don't feel overwhelmed and offer them more once they have finished. If their meals are colourful, nutritious and look good on the plate, they might eat more. You can also leave easy to open, healthy snacks and drinks within reach.
If your parent can use the microwave or the oven, bulk cook and freeze some meals. Then they can heat them up at mealtimes. Meals on Wheels is also a good choice if you're struggling to find time to cook for an elderly relative.
There's also a lot of equipment available that can help you at mealtimes. You can buy things like non-spill cups, light or easy-grip cutlery, tap turners and bottle or jar openers.

How can I help my elderly relative with hygiene?
You will especially need to think about this if your loved one has mobility issues. Being unsteady on their feet might make it difficult for them to take a bath or have a shower.
Bathroom aids like grab rails, boards and tap turners will help them if they don't want your help in the bathroom. You can also replace a traditional bath with a sitting bath or shower. All of these things can avoid fall prevention in the elderly.

When you're helping an elderly parent wash, try to have a towel or robe ready in case they feel embarrassed when they are getting in and out of the bath or shower. If you're not around, make sure they have enough flannels and soap to hand so that they can wash if they want to. An elderly fall alarm could give you peace of mind. You should also make clothes easy to reach and be encouraging them to change every day.

Where there's no downstairs toilet and no stairlift, consider a commode. This type of chair will allow your parent to use the toilet without having to climb the stairs.

If they can't get out, arrange for mobile hairdressers or podiatrists to come to them. These types of treatments can be important for hygiene and they can also be a great way of improving an elderly relatives mental wellbeing.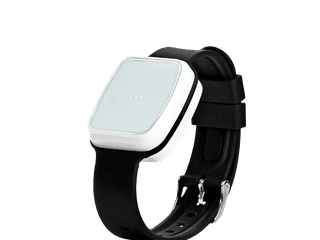 FallSafe
Wrist worn fall detector alarm that can detect a fall and get you or a loved one the help they need.
Helping People Stay in their Homes Longer

Showerproof

Uses Landline
Buy Product
Safety Guide to caring for elderly parents
It can be a challenge looking after an elderly parent who wishes to stay in their own home. No doubt you will find yourself worrying about them, especially if they live alone. Luckily there are a few things you can do to help them live independently and offer them a lifeline in their own home.
How can I keep my elderly relative mobile?
People will have different levels of mobility but it is important to keep encouraging your loved one to move about or do some exercise.

Where standing is difficult, try and get your elderly relative to exercise from a sitting position. You can do things like giving them a soft foam ball to do hand squeezes which can improve grip and may ease the pain of arthritis.

Perhaps your parent has some mobility, where this is the case, encourage them to take a daily walk. It doesn't have to be far. You could drive them to a park or scenic spot and take a stroll somewhere peaceful where they can enjoy the views.
If they aren't mobile enough to walk far, maybe they could try using a walking frame or a mobility scooter.
Maybe you're caring for an elderly parent who still likes to get out and about from time to time. In this case, a GPS personal alarm will give you the reassurance that they can be tracked wherever they go. This can also be useful if your loved one has a habit of wandering off.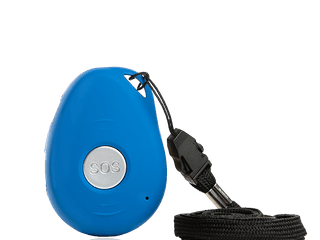 SureSafeGO
Mobile GPS tracker alarm. Be safe anywhere, either 24/7 Monitored or Family Monitored
Fully Mobile

Automatic Fall Detection

GPS Tracking
Buy Product
How can I prevent a fall when caring for a loved one?
According to the NHS, falls are the largest cause of emergency hospital admissions for older people. About a third of elderly people aged 65 plus, fall at least once a year. The risk increases as a person gets older. As well as the risk of broken bones, a fall can lead to other injuries and illness.
If you are caring for an elderly parent, try to do some basic fall prevention. You can do things like making sure that their home is tidy. Check there are no hazards on the floor like a trailing cable, an unsecured rug or piles of magazines or newspapers. You could also consider moving their bedroom downstairs.
There are many ways that technology can help you care for a loved one. Stairlifts are a popular choice and voice-controlled devices mean that your elderly parent does not need to get up as much. These can be used to operate blinds, control the heating and turn lights off or on.
A personal alarm device with built-in fall detection can give you peace of mind if a loved one is often at home alone. This type of elderly fall alarm will send an alert when someone has a fall without them needing to press their SOS pendant.
In these types of situations the quicker you can get to a loved one, the less they will panic and the better their chance of recovery will be. Opt for personal alarms like the SureSafeGO, the personal alarm bracelet FallSafe or the pendant Fall Alert to ensure that your elderly parent can connect to a family member or one of our trained Response Centre Operators via their personal fall alarm.
View our Fall Alarms here
There can be lots of things to consider when making the decision to care for elderly parents. It's always worth checking if you are entitled to any extra support or equipment to help your loved one.
There is also a range of products available on the market to help make your job a little bit easier, including our complete range of SureSafe personal alarms which offer a lifeline for the elderly.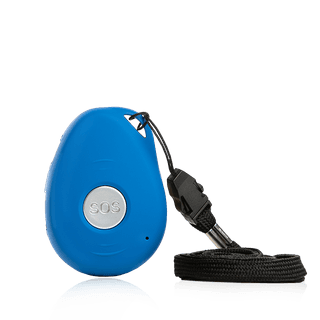 SureSafeGO
Mobile GPS tracker alarm. Be safe anywhere, either 24/7 Monitored or Family Monitored
Fully Mobile

Automatic Fall Detection

GPS Tracking
View Details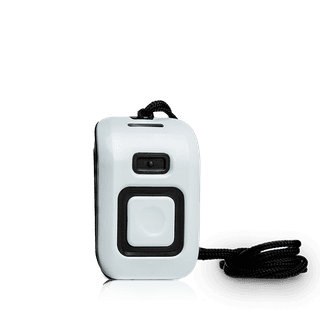 Fall Alert
Neck worn personal alarm that can detect a fall and call for help.
Helping People Stay in their Homes Longer

Showerproof

Discreet and Lightweight
View Details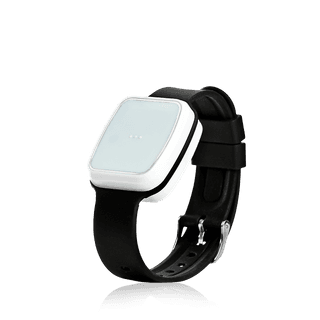 FallSafe
Wrist worn fall detector alarm that can detect a fall and get you or a loved one the help they need.
Helping People Stay in their Homes Longer

Showerproof

Uses Landline
View Details