Free Next Day Delivery
All of our orders are shipped using Royal Mail First Class Recorded Delivery Service. This Royal Mail service aims to deliver all parcels the next business day.
This means that orders placed on Monday to Thursday will be delivered the next day, while orders shipped on Friday, Saturday or Sunday will be delivered on Tuesday.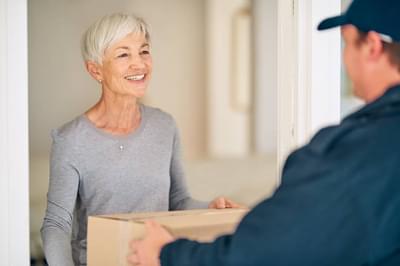 Our cut-off for same-day shipping is 2pm. Orders placed before 2pm will be shipped the same day. This applies to orders placed Monday through Friday. Orders placed after 2pm Monday through Thursday will be shipped the next business day. Orders placed after 2pm on Friday, or any time on Saturday or Sunday, will be shipped on Monday.
While the overwhelming majority of orders will be delivered next day, we are not able to guarantee the next day delivery. This is because the delivery is handled by Royal Mail and we have no control over their services. We also have no control over unforeseen circumstances after your order is handed to Royal Mail.
These guidelines do not apply to bank holidays. Bank holidays orders will be shipped the next business day.