Read some of our great reviews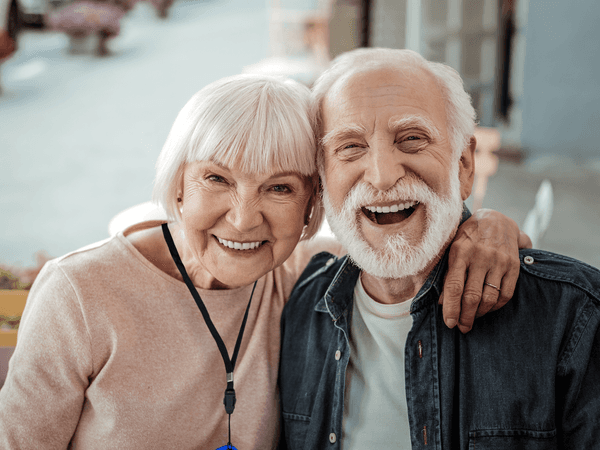 We've 1000's of happy customers
Read some of the great things that people have to say about our service and the difference a SureSafe personal alarm has made to their lives.
Straightforward SIM card renewal. Alarm continues to give Mum peace of mind that help is at hand.
Kevin Watson
19 days ago
Prompt & courteous service. Worked first time. Nice to have a follow up call to ensure we were happy.
Nick
1 month ago
Informative website, easy to order with fast delivery. Very easy to install the alarm, works when installed in the Virgin media cable telephone socket and test call was answered quickly. Thanks to the customer service team for answering my query about whether it would work or not with a Virgin cable phone and broadband installation. I like the fact the alarm can be wrist worn all the time including in the shower so that my dad doesn't forget to put it on. So far very impressed with Suresafe alarms
David
1 month ago
excellent product and service, all in place and working well thank you
Colin
1 month ago
Unobtrusive. Easy to setup and use. Gives me confidence if I have to pop out to the shops, knowing, if my wife falls, she can contact me immediately. We'll worth the investment.
Barry
1 month ago
Product came quickly, my partner has pressed button by mistake several times, it has been answered with a nice friendly voice everytime. Since my partner has had this alarm, I feel alot happier when I am working.
Wavenley
1 month ago
The dragon finds that the alarm is working well, thanks for the speedy delivery and service.
David
1 month ago
Great service from start to finish. They're alway contactable if you have any questions. Very friendly, knowledgeable staff. I feel much better now my elderly mother and uncle have an alarm each. It's very easy for my sister and I to check the status of their alarms via our mobile phones. So glad we chose Suresafe!!
Anonymous
1 month ago
Suresafe alarms respond quickly to install the right equipment for my family and friends. They added additional services to keep my mom safe ☺️
Suzanne
1 month ago
Very pleased with SureSafe indeed, dad has no problems with it either, half the time he doesn't even know he's got it on, which is great, he's had a call before from SureSafe to say he needs to charge it, which is excellent, at the moment though he's not well enough to go out the flat, but it's great reassurance for me, that if he needs help it's right there, seeing as he lives on his own. Honestly couldn't recommend this highly enough, absolutely fantastic item, and brilliant with the GPS too. There is nothing to fault with it, it's a wonderful item, so well done. Anyone thinking of getting one, you certainly wouldn't be disappointed with SureSafe.
Mrs Wills
1 month ago