Read some of our great reviews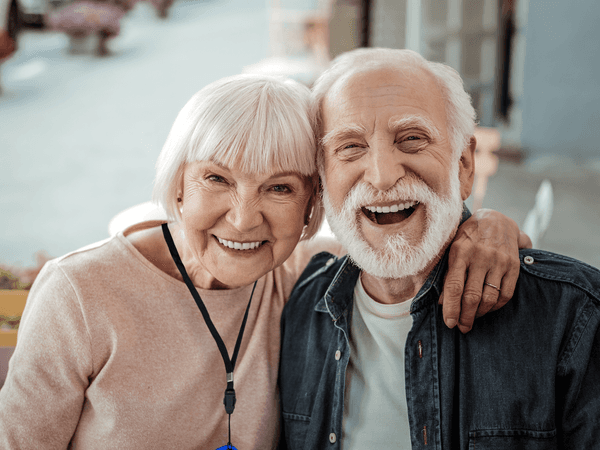 We've 1000's of happy customers
Read some of the great things that people have to say about our service and the difference a SureSafe personal alarm has made to their lives.
Just signed up for a monitored pendant with fall detection and tracking. The company answered the phone immediately. The forms were simple to complete. The pendant arrived straight away and we were up and running in 2 days without any hassle at all. We proceeded to test the system and it all worked exactly as it was supposed to. The mobile app works well too. The helpline responded immediately and the person who answered the phone was well trained. The whole experience was simple, slick and well organised. It was a pleasure to deal with such a professional company.
Mike J.
33 seconds ago
Wanted an emergency personal alarm for my Mum. After a lot of research I saw this company on Which & spoke with John MacGugan about what product best suited our needs. Brilliant direct comms, guidance, features & advice on SIM. No pressure sales so we bought a SureSafeGo Family Monitored pendant. Really great pricing, no monthly costs & super quick overnight delivery. Easy set up for 3 & after a quick charge we were 'live'. I am also confident that the after sales support will help us truly benefit from this product. Cheers
Pete F
5 days ago
We have had the services of Suresafe for almost 4 years for our elderly father. They have been excellent throughout and it has been a real comfort and support to know they were always on the end of the line if needed. If our father pressed the device by mistake, he was always met with a cheery voice and a simple are you ok. It also gave him piece of mind knowing we could all be reached easily if he needed.

Ms F Penn
6 days ago
Excellent.
Clear instructions.
Made this an easy operation.
Giving the whole family the knowledge that if our loved one needs us the pendant will do its job.
Andrew Murphy
2 weeks ago
Great experience. The product is excellent. So is the service! I can highly recommend.

John Perkins
2 weeks ago
We were looking for an alarm with the personal touch rather than a connection to a help desk if activated for my elderly mother. The SureSafe alarm ticked all the boxes. Website was very easy to navigate and impressed that they offered chat functionality to connect. This was quick and easy to use and John was extremely helpful. He also followed up a few days later as promised.
We ordered and it arrived as promised the next day.
Jill Higgins
2 weeks ago
John was really helpful and went through the ordering process with my wife, giving me peace of mind for my Mum and I. Great service!
Keith A
3 weeks ago
My Mum's SureSafe Guardian is installed and working, thanks to SureSafe for such speedy delivery and help setting it up when I called. It's really reassuring knowing my Mum can call us if she needs help and I slept better last night than I have done for ages.
Sue Bebbington
1 month ago
I have just purchased a sure safe guardian wrist watch alarm for my mum and have to say the experience initially over chat and then by phone with John Macgugan, sales manager, was excellent. He was extremely helpful guiding me to the right product (I would have bought the wrong one with a SIM card which wouldn't have worked due to poor network where my mum lives) and agreeing to fast track the postage to be able to get it in time.
Nigel David
1 month ago
Brilliant service - literally saved my mum's life when she fell down steps in the garden onto paving and broke 6 ribs! Without this alarm no-one would have known and too awful to think what would have happened. Strongly recommend.
missld
1 month ago