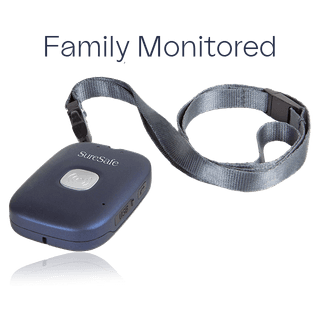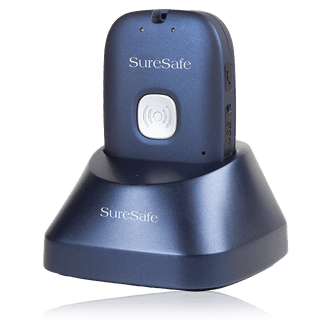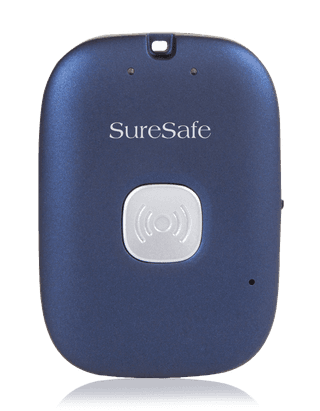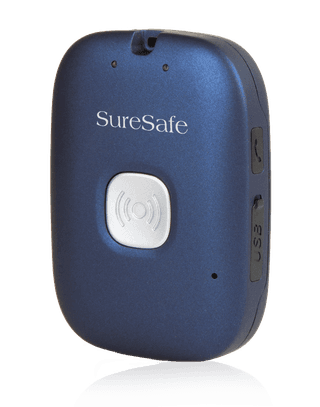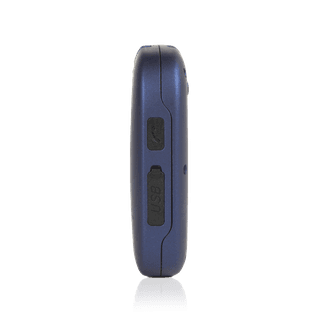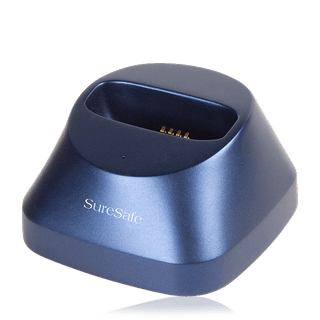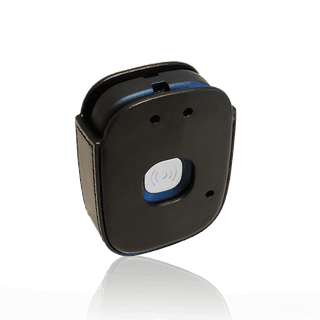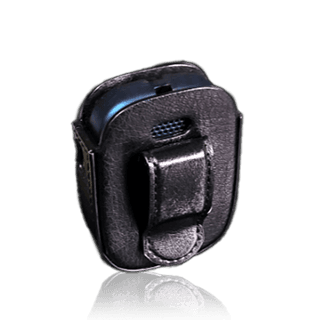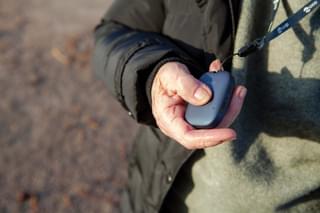 NEW SureSafeGO Family Monitored
Fully Mobile

Automatic Fall Detection

GPS Tracking
Fully Mobile

Use it in the home, garden or even when out and about. Peace of mind wherever you are

Automatic Fall Detection

This alarm detects a fall and automatically calls for help without needing to press the SOS button

Talking Pendant

Talk directly through the pendant, not a far away base unit, to get the help you need - fast!

GPS Tracking

GPS tracking lets us know where you are when you need help. Get the help you need fast, wherever you are

Family Monitored Alarms

Our friends and family monitoring option means that your alarm will call friends or family when you need help
Choose the best GPS personal alarm available - packed full of features!
SureSafeGO Family Monitored Alarm + App
What's the differences
Additional Features
Unlimited Family & Friends Contacts
Family Monitored Alarms
Family & Friends Chat Feature
Geo-Fence
Step/ Activity Counter
Home Beacon for Accurate Location
Digital Speech Quality
7 - 10 Day Battery Life
Belt Clip (Additional Purchase)
The new 2023 SureSafeGO Family Monitored Alarm has been upgraded to offer an even greater level of protection than its best-selling predecessor. The new SureSafeGO Family Monitored Alarm is packed full of additional features to keep your loved one safe, and to give you additional peace of mind.
First and foremost, the alarm still directly to family and friends at any time of the day or night. You can speak to your loved one directly through the pendant to fully understand the situation and determine the appropriate response. This might mean calling the emergency services, popping round to see them or just giving a bit of advice.
With our SOS button, you'll be able to talk to one of your nominated contacts, with just one touch. It also has a fall detector, to automatically detect falls, for that extra layer of protection.
Finally, the SureSafeGO Family Monitored Alarm still keeps you safe wherever you are. It is fully mobile so it provides total safety and peace of mind for your loved one, wherever they are. They can feel safe at home, in the garden and anywhere away from the home. This can include at the shops, walking the dog, at the park or driving around in their car. The alarm has GPS tracking so they can also be located quickly should they need help.
New Features:
• Unlimited Family & Friends Emergency Contacts
There is now no limit on the number of family and friends that you can have as emergency contacts. Have as many friends and loved ones on the nominated call list as you want, safe in the knowledge that someone will be able to answer your loved ones call for help. To avoid worrying everyone on the list all at once, nominated contacts are called in sequence, with the next person only being called if the first person does not answer. In-App push notifications also keep all nominated contacts updated as to the status of the SOS call, keeping everyone up to speed. NOTE: Family & Friends App required to be a nominated emergency contact (see below).
For the highest level of care for you or your loved one, the SureSafeGO Family Monitored Alarm comes complete with a Family & Friends App (available for Android and iOS). The App gives you real-time information about current location, last 10 recorded locations, connection status, battery life, the device being switched on, recent events, plus access to the chat feature, geofencing and step/activity counter (see below for more details). You can have unlimited family & friends apps linked to each device. Click for details of which countries the App is available in: HERE.
• Family & Friends Chat Feature
Secure in-app chat feature that allows family members to communicate in a 'group text' environment. Send messages to allow easier and more joined up care of your loved one. For example, upon receipt of a low battery alert you can confirm to the family support group that you have spoken with your loved one and asked them to put it on charge.
The charging cradle base unit also doubles as a home beacon. When the pendant is in range of the beacon it will always communicate with absolute certainty if your loved one is at home or not. This is really important in getting help to the right place, fast!
If your loved one is known to wander, or you are concerned with them leaving their home alone, you can heave peace of mind by setting up alerts that let family and friends know if your loved one has left a designated safe-zone you have set up, for example a 200 metre radius around their home (or entered an area you have designated to be not safe). Geo-fence alerts are sent directly to family & friends via the App.
Remaining active is an important part of staying healthy as you get older. The step/activity counter allows your loved one to keep an eye on how active they are, and if they are hitting their daily steps target. The information can also tell family members if their loved one is active enough, allowing early intervention if activity levels start to drop.
Our significantly increased battery life now gives you between 7-10 days between charges (depending on the setting you choose). Various low battery reminders also prompt the wearer and nominated contacts via the App to recharge when required.
Better sound and speech quality allows for better communication and a more accurate understanding of what is happening, and the type of help needed.
You asked and we listened! In addition to being able to wear the SureSafeGO on a new and improved adjustable lanyard, placed conveniently around the neck, the new SureSafeGO can also be worn clipped to a waistband or belt (additional leather belt clip attachment needs to be purchased at the Checkout).

• New & Improved Subscription Service
Never worry about running out of PAYG credit for your SureSafeGO Family Monitored Alarm ever again! Our new subscription process gives you peace of mind that your alarm will always have credit.
SIM Card / Pay As You Go Credit Requirements:
The SureSafeGO Family Monitored Alarm is a mobile device that requires an active SureSafe Pay As You GO (PAYG) credit subscription for it to work. 3 months credit is £24.95 and 12 months credit is £79.95 (both excluding VAT, VAT exemption is available). Please note that the SIM card is not replaceable. You cannot use your own SIM card in this alarm.
IMPORTANT NOTE:
All SureSafe Mobile Alarms Unaffected By Upcoming 3G Mobile Network Shutdown!
As a result of our understanding of the UK mobile networks, and the plans for them over the next decade and beyond, SureSafe took the view not to have devices that are reliant on the 3G network. No SureSafe mobile alarm is impacted by the national shutdown of the 3G network in 2023.
SureSafe's mobile alarms use a combination of the 2G and 4G signal (depending on the device). The 2G network is not scheduled to be retired until 2033 (a decade away), and there are currently no plans to retire the 4G network. You can feel confident that your SureSafe mobile alarm is designed to be able to be used for many years to come!
£179.95
Family & Friends App
Our family and friends app allows loved ones to provide truly connected care. With unlimited apps per user, all family members can access important information about the alarm, set additional safety alerts and even chat securely within the App. Check out some of the features below.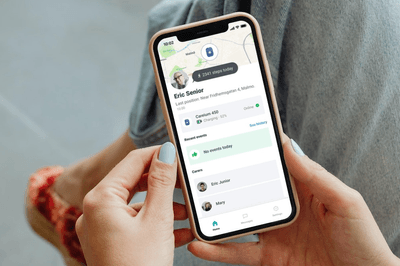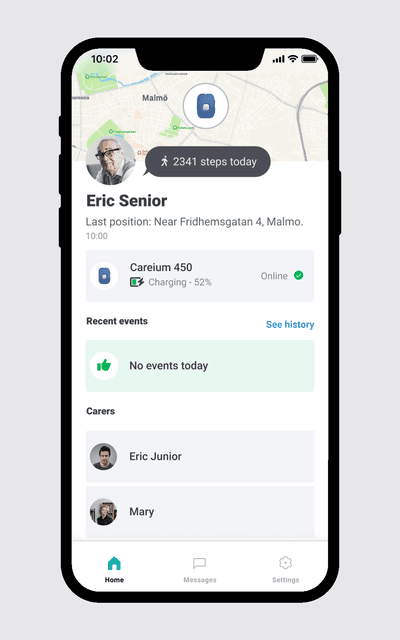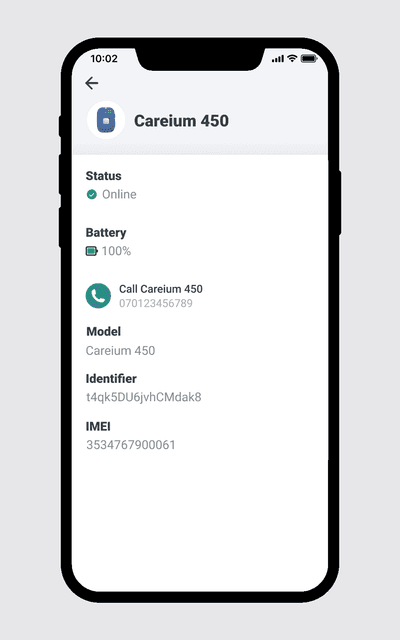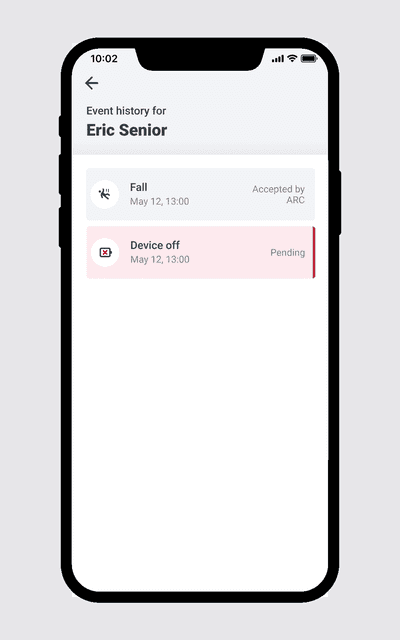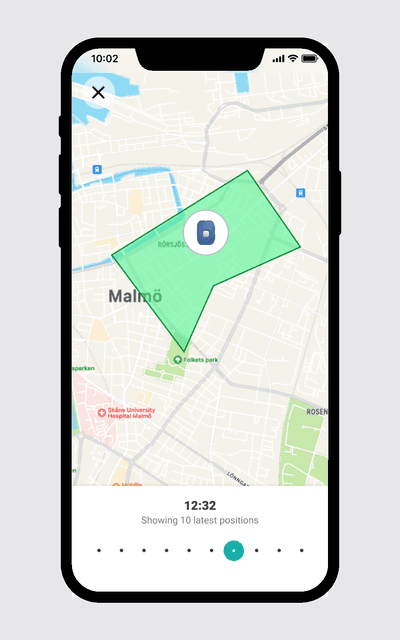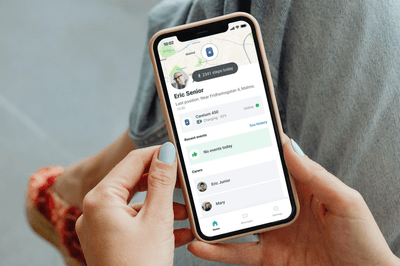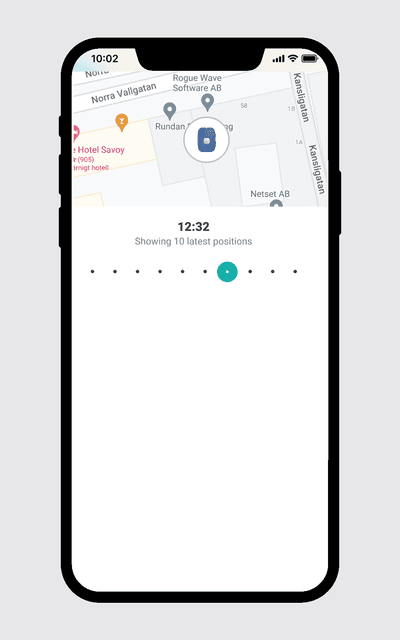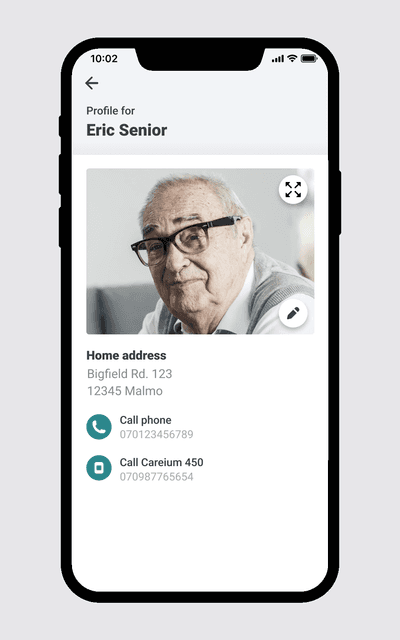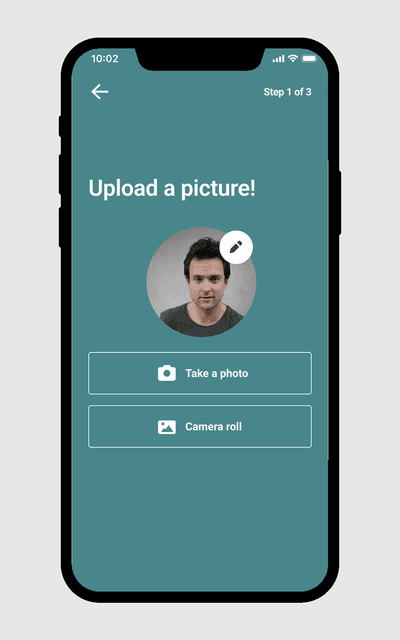 Get To Know The UK's Leading Mobile Alarm
Learn more about the SureSafeGO Family Monitored Alarm. Approximately 2/3's the size of a credit card and weighing about the same as 1 small egg. This small, lightweight and stylish alarm has a lot to offer! Packed full of features, but still as simple as ever to use. All your loved one needs to do is push the button, the alarm does the rest!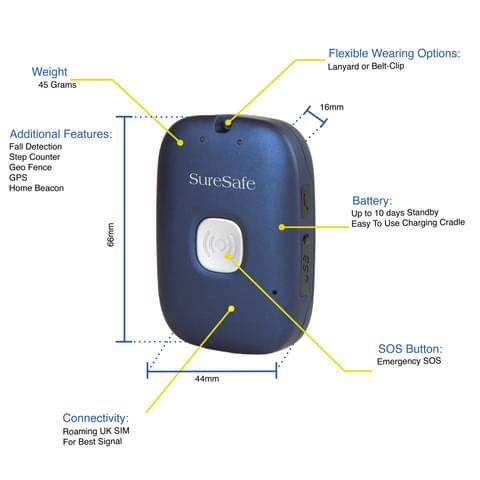 "Mum is recovering well after recently suffering a stroke. The ambulance service said that because Mum had medical attention within minutes of pressing her personal GPS tracker she would be home soon, and make a full recovery. Thank you SureSafe!"
Specifications
The technical stuff.
Dimensions: 66 x 44 x 16 mm
Weight: 45 grams
Warranty: 12 Month Limited Warranty
Showerproof

Low Battery Reminder

No Landline Needed

No Installation Needed

Discreet and Lightweight

Fully Digital
The kit included
What's in the box?
GPS personal alarm
Adjustable Necklace Cord
Base Unit
Charging Cable with Plug
Instruction Manual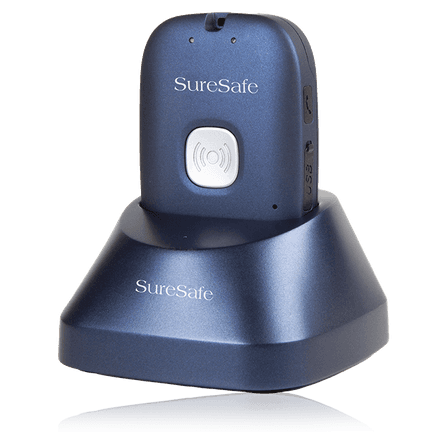 Not Looking For Family Monitoring?
If family monitoring is not suitable for your needs then check out the SureSafeGO 24/7 Alarm. This fully mobile personal alarm with fall detection and a talking pendant will call our 24/7 monitoring team for a guaranteed response!
Buy The SureSafeGO 24/7 Connect Here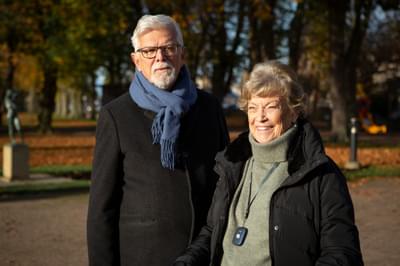 What do others say about the SureSafeGO?
Check out our reviews of our personal GPS tracker and feel confident that your loved one has 24/7 access to the right support in the event of a fall, or any incident which may threaten their safety.
See what others think of the SureSafeGO GPS Personal Alarm
My grand daughter bought me an alarm for my birthday, I can talk through it and it tells the lovely people at suresafe if I have a fall and I can press a button. I can now walk my dog further and for longer. In a world gone mad with Covid, you can still be sure SureSafe will keep you safe,
Hilda
3 years ago
Recently purchased a SureSafe Go for my mother in law. Found it very simple to set up, took about 2 minutes. My wife feels very confident to leave her mother at home on her own now. Makes my life considerably easier. Donald Bravington
Donald
3 years ago
I recently purchased SureSafe Alarm, 5 weeks after it was installed, at 4 o'clock AM, I lost my balance as I got out of Bed, Thank goodness i had alarm button around my neck, on pressing it I had response reply immediately, They contacted my Daughter, she was with me in 25 minuets, also Paramedics. Thank You SafeSure, Without there help, I could have laid on the floor for hours. Mrs M.
Pamela Matthews
7 years ago
From my initial enquiry to actually getting the alarm, everything was very straightforward and Daniel was an immense help. The service was first class and we even got a phone call when the battery needed charging. I wouldn't hesitate in recommending SureSafe and will use them again if the need arises.
Janet
4 years ago
I recently purchased a Suresafe Go Anywhere alarm on behalf of my mother. I have seldom dealt with a more helpful and professional company. The alarm arrived as promised and was pretty easy for my parents to set up. It gives them and me confidence that she is only a button away from help wherever she may be. Highly recommended!
Chris
3 years ago
Only been installed fr about a month but we were very impressed with the speed of delivery when the need for the alarm became urgent. Spoke to Suresafe one afternoon - the device arrived lunch time the next day from Northern Ireland to Bradford! The device has already been used once "for real" and the time before the ambulance arrived was very short. So far so very good.
John White
6 years ago
Frequently Asked Questions
How do I set up a SureSafeGO?

At SureSafe we offer user guides and instruction manuals for each of our personal alarms to help you set up and operate your device. You will find a manual for the SureSafeGO within this section as well.

You can call us on 0800 112 3201, should you need further assistance, and a member of our customer services team will be happy to help you.