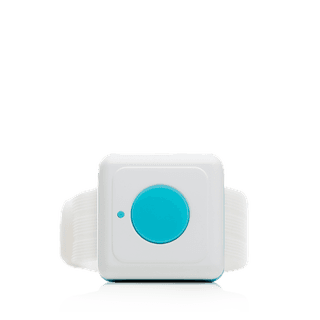 SureSafe Personal Alarm Additional Wristwatch
Splash-proof Wristwatch Alarm Button.
Prefer a wristwatch alarm button rather than the necklace pendants supplied? An adjustable and stylish watch containing an easy to press alarm button to alert family and friends in the event of an emergency.

• A maximum of 2 alarm buttons can be paired with each alarm at once
• A great back-up should one or both pendants supplied be misplaced
• You can leave one in every floor of your home
Wireless coverage – 50 metres (may vary according to the type and structure of your property)
Splash-proof. Not suitable for use in the bath.