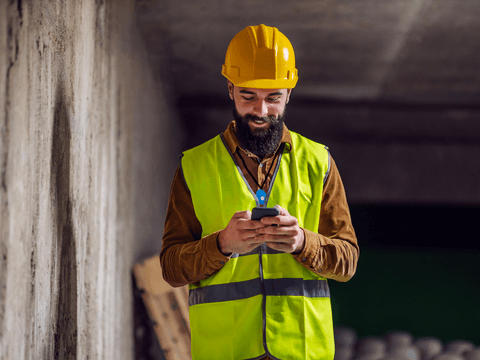 Lone Worker Devices
SureSafe is a leading provider of lone worker solutions designed to keep people safe at work. SureSafe offers tailored solutions to help keep lone workers, 'at risk' workers and employees with special medical conditions safe.
Contact Us Now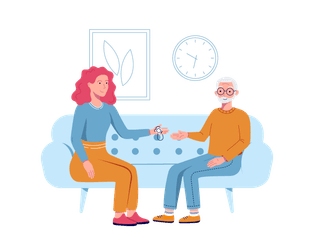 SureSafe's tailored lone worker solutions fit your employees risk needs, and your company's operational needs
5 Reasons To Choose SureSafe for your Lone Worker Alarm Needs
You can feel confident choosing SureSafe. We are a leading provider of lone worker alarms in the UK, and around the world, for a reason… many reasons in fact!
You're in safe hands

Our UK based monitoring centres currently help keep over 170,000 people safe

We have the expertise

We know what we are doing. We have a long list of very satisfied clients

A proven track record

Our lone worker solution clients love what we do. Ask us for some of our great client testimonials

First class service, every time

We are rated 'EXCELLENT' on Reviews.io and have a 4.8/5 star average

Industry leading technology

Our tried and trusted lone worker alarms are in use with tens of thousands of people around the world
SureSafe offers a range of lone worker solutions designed to keep lone workers, 'at risk' workers and workers with special medical conditions safe.
SureSafe offers tailored solutions to fit both your employees risk needs, as well as fit your organisations operational needs.
SureSafe lone worker alarms allow employees to call for help in an emergency, tracks their location via GPS in case they get into any difficulty, can automatically call for help if the employee has had a fall while at work, and offers you an affordable and easy to integrate employee safety device.
SureSafe's range of lone worker devices is totally customisable to your needs and budget. Our alarms can be set up to be 'self-monitored', with no monthly fees or license costs. They can also be linked to SureSafe's 24/7 alarm receiving centre, where monitoring the alarms yourself is not suitable for your business. The choice is entirely yours.
What type of employee needs a lone worker alarm?
There are 3 main types of employee that would benefit from having a lone worker alarm in place. They are employees that work by themselves for some or all of their workday, high-risk workers and employees with special medical conditions. Read more about each of them below.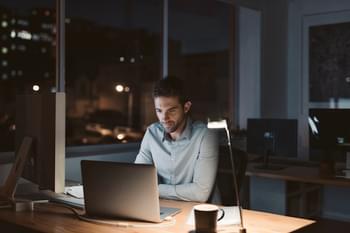 1
Employees working alone
Employees who are isolated from the rest of the team, or work by themselves remotely require additional consideration when it comes to health and safety in the workplace. Working alone means there is no one else there to call for help if something happens. A lone worker alarm gives the potentially life-saving ability to get help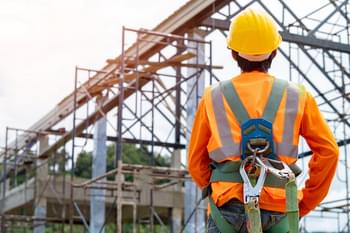 2
Employees with high-risk jobs
Job roles that include working at height, with hazardous materials or on mechanical equipment e.g. farming equipment may involved an increased risk of accidents and injury. When employees carry out these tasks while working alone, even briefly, this risk becomes greater. Lone worker solutions including fall detection provide even greater safety.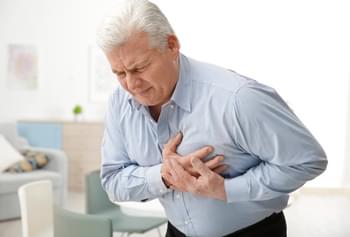 3
Employees with special medical conditions
If you have employees with special medical conditions, where they are at risk of having a medical situation while at work that could require assistance, a lone worker alarm could be just the solution. Employees with heart conditions, epilepsy, severe allergies and fainting spells could all benefit from having a lone worker device with them
Our Market Leading Lone Worker Alarms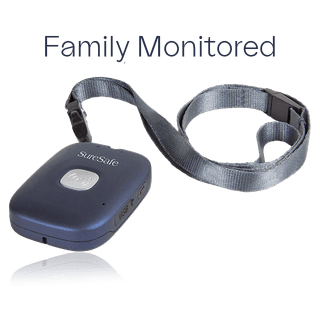 NEW SureSafeGO Family Monitored
Fully Mobile

Automatic Fall Detection

GPS Tracking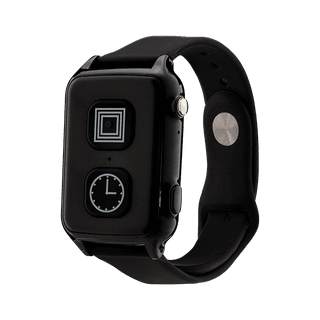 SureSafeGO Plus Family Monitored
Fully Mobile

Automatic Fall Detection

GPS Tracking
Who needs a lone worker alarm?
Many types of employees face some sort of danger in the workplace. These include:
employees who either work alone for all, or part, of their working day
anybody working in a hazardous environment, with hazardous materials, or at height
employees who come into contact with members of the public in an isolated environment e.g. professions requiring home visits (healthcare, estate agents, etc.)
A lone worker alarm allows employees to call for help when faced with an workplace health and safety incident or other unforeseen circumstance.
Why choose a SureSafe lone worker device?
Organisations have a duty of care to protect the health, safety and welfare of its employees. Organisations are also obliged to do whatever is reasonably practicable to achieve this. SureSafe offers a one-stop solution for all your lone-worker/at risk worker safety in one easy to use platform. SureSafe has market leading lone worker solutions that helps keep your employees safe, allows you to easily manage and monitor employee wellbeing, and clearly demonstrates that you are complying with your statutory obligations to workplace safety.
Who is SureSafe?
SureSafe has a specialist division that provides the highest quality lone worker alarms all around the world. SureSafe is one of the UK's leading alarm and personal safety device providers, with tens of thousands of customers all over the UK. SureSafe works closely with multiple hospitals, NHS Trusts, police authorities, charities and local authorities. SureSafe is part of the Bora Health Group of Companies. Bora Health has operations in the UK, USA and Australia – you can feel you are in safe hands with a global leader in personal alarms and workplace safety.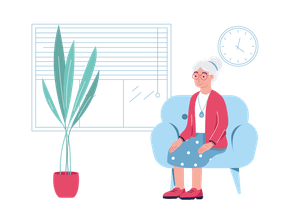 Choose the lone worker device that best suits your organisations needs
SureSafe believes that lone worker alarms are not a 'one size fits all' solution. Different companies have different requirements (and budgets!) so we give you the choice to decide how you want your alarms set up, and how much you want to spend.
Our alarms can be set up to be either monitored by SureSafe's industry leading 24/7 alarm receiving centre, or they can be set up to call other members of your team, management team or even your own 24 hour helpline. The latter helps significantly reduce the ongoing costs, with no monthly monitoring fees involved.
24/7 Monitored:
Our industry leading 24/7 monitoring centre provide 24/7/365 protection for your employees. Peace of mind that no alarm call will go unanswered.
Self-Managed:
Reduce costs by linking your SureSafe alarm to your own monitoring service, internal 24 hour staff line, or even 3 predetermined emergency contacts.
Frequently Asked Questions
Have a question about lone worker devices? Take a look at some of the common questions that people have before buying:
Any employee (or volunteer) that spends some (or all) of their working time by themselves, or by themselves interacting with members of the public. This can include in an office.
To promote a strong safety culture among employees and reduce the risk of legal issues. A strong policy will consider the potential risks that lone working employees face and offer solutions, for example, lone worker alarms.
A duty to protect the health, safety and welfare of employees. Do whatever is reasonably practicable to achieve this. Employers have duties under health and safety law to assess risks in the workplace.
A man down alarm is another name for a lone working device or lone worker alarm. Often a man down alarm specifically refers to the type of device used to protect lone workers who are at higher risk of a slip, trip or fall. Other types of lone worker include those that work by themselves for some or all of their day, those that work by themselves and come into contact with the public, and those who work alone and have special medical needs. A man down alarm typically has a built-in fall detector, making it best suited for professions who have higher risk of falling while at work. This includes people who work at height, who work with chemicals or who work around water or slippery surfaces. Both of SureSafe's lone working devices include fall detection as standard, so they are true man down alarms as well.
It really depends on the type of work carried out, and the subsequent exposures the employees face. We strongly recommend calling us on 0800 112 3021 and we can help you choose the right solution.
SureSafe lone worker alarms use GPS tracking to locate an employee based on the location of their lone working device. This information is shared with emergency contacts when help is needed. It can also be requested by company management if needed.
Depending on the type of lone working device that you have, you can either cancel it yourself by pressing a button on the pendant or covering your hand over the wristband face, or simply wait to speak to the operator/colleague and tell them that it is a false alarm.
Yes – absolutely! Adoption of the service into corporate culture is the ultimate goal. We provide full training and support to help you achieve this.
Additionally, it is worth noting that our lone worker devices are designed with simplicity in mind. Employee adoption can be low or slow with new technology. With a SureSafe lone worker alarm, all the employee needs to do it carry it with them. There are no complicated systems they need to log into, just keep it with them when they work.
Our 24/7 Response Centre is UK based, BS 8484:16 accredited and holds priority level 1 emergency response status. All of our lone working devices are extensively tested, to the highest standards, for accuracy, quality and reliability.
Lone worker alarm systems give employees who work alone the ability to call for help in the event of an emergency. The call for help is usually made on a piece of wearable technology (typically on a wristband or pendant), and the alert is sent either to a 24/7 monitoring service, or directly to the employer.
Here is a list of examples of lone workers:
a person working alone in a retail store for example in a shop or a petrol station
people working alone in warehouses, factories, manufacturing companies or chemical plants
people working alone outdoors for example on a farm or cleaning windows
people working alone at unsociable hours for example security, maintenance or cleaning staff
people working from home (those with medical conditions are of higher risk)
There are several simple ways that you can monitor lone workers. For low-risk workers these include:
knowing where lone workers are
setting pre-agreed intervals of regular contact
maintaining regular contact with phones, mobiles, radios and email
For high-risk workers you should provide them with lone working devices or man down alarms for raising the alarm. These devices can be operated manually by pressing an SOS button, or can detect slips, trips and falls using fall detection.
People that work alone have several risks that they could be exposed to:
workplace violence with members of the public
feelings of isolation impacting mental health and wellbeing
slips, trips and falls with no one there to help them
the workplace environment itself, for example if it's in a rural or dangerous in nature
Here are a number of ways to keep a lone worker safe:
complete a thorough risk assessment
identify workplace hazards and risks
provide health & safety training for all employees
have a robust lone working policy and share it with employees
develop a culture of workplace safety amongst employees and management
provide lone working devices and man down alarms where appropriate
keep up to date and current with workplace safety policies and procedures
Yes – someone working from home is considered a lone worker. By definition, a lone worker is someone who cannot be seen or heard by a colleague, whether that be for all or part of their working day. This also includes staff who work from home. Employees who have special medical conditions are especially at risk when working from home, as they may be isolated and alone and require emergency medical assistance. Examples of this include those with epilepsy, heart conditions or a history of strokes. Providing at-risk work from home employees with a lone working device or man down alarm significantly reduces the risk they face, and protects the business against potential liabilities.
Any time that an employee is driving and not with a colleague, supervisor or manager, they are classed as lone working. This means that whether your employee is a long distance lorry driver, alone for several hours at a time, or simply driving between depots, they could be classed as lone workers.
Driving jobs that can be lone workers include:
Long distance drivers
Taxis
Couriers/delivery drives
Chauffeurs
Driving instructors
Take-away driver
There are two different pieces of legislation that are relevant to lone working and lone workers. The two pieces of legislation are:
The Health and Safety at Work Act 1974
The Management of Health and Safety at Work Regulations 1999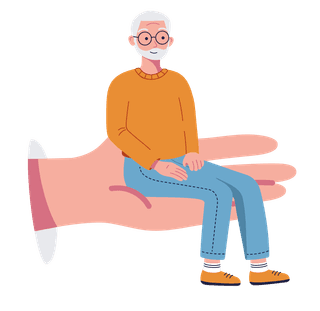 Call us now on 0800 112 3201 to learn more about how SureSafe lone worker solutions can help keep your workforce safe
Related Lone Worker Solutions Articles