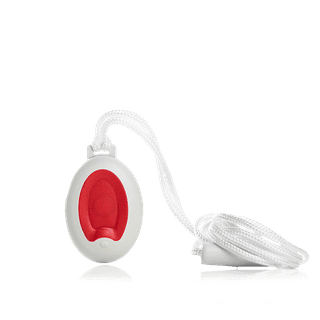 SureSafe 24/7 Connect Additional Pendant
Get an additional SureSafe 24/7 Connect pendant for your alarm unit for additional peace of mind, or for a second person to use in and around the home (monthly monitoring cost remains the same with 2 pendants).
Each SureSafe 24/7 Connect system comes complete with 1 alarm button with two flexible wearing options – as a neck pendant or on the wrist (all attachments are provided).
For a small additional cost, you can have an additional pendant, complete with wearing options, to have as a spare or to keep a pendant on each floor of your property.