Personal alarms for elderly loved ones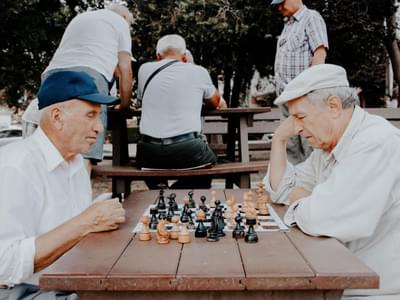 Nowadays, a wide range of elderly person alarms are available in many different styles including pendant alarms and the smartwatch inspired personal alarm bracelet. But they also have many different features so it can be tricky trying to decide which one is right for you or your loved one.

Which is the best personal alarm for elderly relatives?
Try to think about what your loved one needs. Are you worried about them falling? Do they need an epilepsy alarm? Will you need an elderly emergency button that stands out, making it easy for a loved one to see it? Do they tend to panic?
Our range of personal alarms for the elderly include:
GPS Personal Alarm
Automatic Fall Detection
24/7 Monitoring
Two-Way Talking Device
SOS Pendant
The wide range of features means that SureSafe has some of the best personal alarm systems in the UK. Whatever you need, we're sure there'll be something to suit you and offer a lifeline.
If you have an elderly relative who is at risk of falling or has an underlying health condition, take a look at alarms with Automatic Fall Detection. Or, if you are worried that they could have an accident whilst doing a hobby like fishing or hiking - consider the SureSafeGO which can be used when you're out and about.

If they have a condition such as dementia and you are worried about them wandering off, consider choosing a personal alarm and GPS tracker in one. This sort of device is also useful for someone who wants to stay as active as possible. It uses mobile phone technology to track its location.
Alarms with GPS are great because they can still be used inside or outside the home and the personal alarm fall detection device will still work. A personal fall alarm works by triggering an alert when there is a rapid change in the wearer's motion. This means that a person can get help from anywhere, day or night with features such as an automatic fall detector.
A pendant personal alarm can often just offer peace of mind and make a person feel safe. They're a good choice if your loved one is anxious, lonely or can panic. The advanced two-way talking pendant means that they can chat to someone using the device and 24/7 monitoring available on some alarms assures you that there will be a trained Response Center Operator available at all times.
Alarms for the elderly have been saving lives and providing safety for a lot of years. As soon as the person gets into an emergency they can contact someone and reach out for help because emergencies don't occur only when it is convenient. These alarms are also beneficial if a loved one falls down and is not able to get up and no one is around for assistance.
Personal Alarms for the elderly give you peace of mind if you have a loved one living on their own offering a lifeline. Thanks to personal alarms for the elderly NHS services are not quite so overwhelmed. This is probably because having an alarm makes you more confident on your feet. This has the knock-on effect of making people more stable and less likely to have an accident!
We have a wide range of alarms for elderly and disable people, you'll be sure to find something to suit your needs.