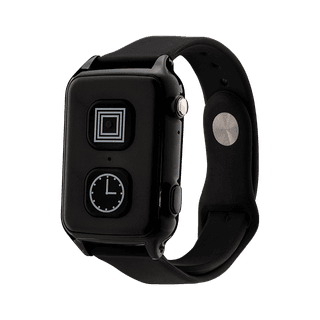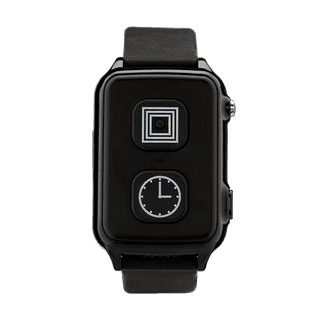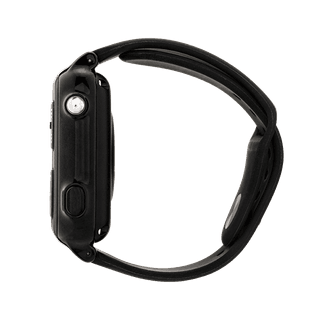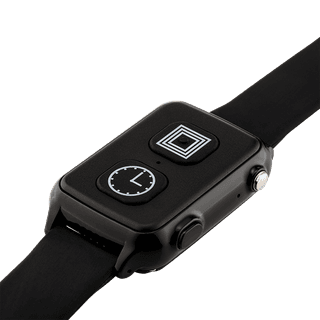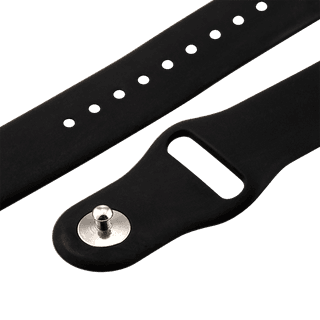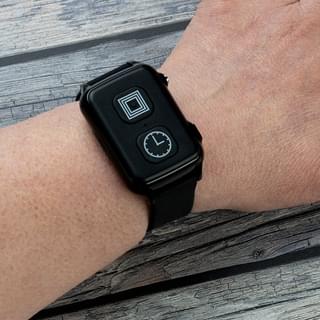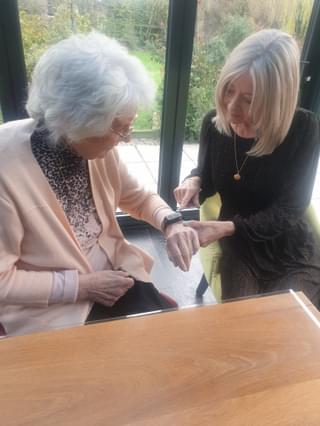 SureSafeGO Plus Family Monitored
Fully Mobile

Automatic Fall Detection

GPS Tracking
Fully Mobile

Use it in the home, garden or even when out and about. Peace of mind wherever you are

Automatic Fall Detection

This alarm detects a fall and automatically calls for help without needing to press the SOS button

Talking Watch

Talk directly through the watch, not a far away base unit, to get the help you need - fast!

GPS Tracking

GPS tracking lets us know where you are when you need help. Get the help you need fast, wherever you are

Friends & Family App

Allows loved ones to provide coordinated care together, as well as additional features included
Explore the UK's most feature-packed wristworn GPS personal alarm!
SureSafeGO Plus Family Monitored + Family & Friends App
What's the differences
Additional Features
Call Family and Friends with the Touch of a Button
Uses a 4G Signal
4-6 Day Battery Life
Medication reminders
Geo-Fence
Not fooled by voicemail
'Find Me' Function
Home Beacon for Accurate Location
Family & Friends Chat Feature
Digital Speech Quality
Voice Prompt
No Monthly Monitoring Costs
Stylish Smartwatch Design
The 'NEW' SureSafeGO Plus Family Monitored personal alarm watch is the market leading product designed to help keep your loved one living safely and independently.

This smartwatch looking designed personal alarm offers all the best safety features you would expect from a SureSafe alarm, built into a stylish and discreet personal alarm watch.
At first glance the SureSafeGO Plus Family Monitored can look like a normal smartwatch to someone else - there is none of the potential stigma associated with wearing a person alarm watch. The design can easily being mistaken for a FitBit, an Apple watch or a Samsung watch. What's more, it operates as a watch in the normal way, with the ability to tell the time at the touch of a button.
But scratch the surface and you will see that this personal alarm watch is packed full of features designed to keep your loved one safe. And while the technology in the SureSafeGO Plus Family Monitored is cutting edge, you don't need to worry about your loved one not being able to use it. All the personal alarm watch wearer needs to do is wear it, and press the SOS button if they need help. The SureSafeGO Plus does the rest!
The headline features of the SureSafeGO Plus Family Monitored alarm include:
• SOS Button – call for help at the touch of a button.
• Family Monitored – connect directly to loved ones, 24/7.
• Fully Mobile – use at home, in the garden, in the car… wherever you go!
• GPS Tracking – industry leading location accuracy so we send help to where you are.
• Find Me Function - see your loved ones' location in an instant, should you need to.
• Fall Detection – detects falls and calls for help without needing to push the button.
• Talking Smartwatch – talk directly through the smartwatch, from wherever you are.
• Home Beacon – know if your loved one is at home at a glance.
• Medication Reminders – set up to 3 medication reminders per day.
• Geo Fence – set safe-zones and get alerts if your loved one wanders.
• Discreet Smartwatch Design – none of the stigma of an alarm, all of the style!
• Water Resistant – designed for use in the shower, the highest risk place for a fall.
• 4-6 Day Battery Life - long-life battery, up to 6 times longer than Apple watch.
• Not Fooled By Voicemail - 'human answer detection' technology as standard.
Additionally, the SureSafeGO Plus Family Monitored comes with an accompanying 'family & friends' App. The added feature, included free in the low monthly PAYG credit subscriptions, allows friends and family to provide a more connected level of care for their loved one. Features of the 'family & friends' App include:
• Current Location - request 'on demand' location update for up to date info.
• Location History - view the last 8 locations your loved one has been to.
• Activity Log/Event History - review device activity, listing alerts, alarms, updates and more.
• Watch Status - up to date watch connection and watch signal quality information.
• Battery Status - see battery status in real time so it never runs out of power.
• Chat Feature - secure in-app family chat feature to allow better connected care.
• In App Alerts - get alerts in the app for things like low battery.
As you can see, the SureSafeGO Plus Family Monitored alarm is one of the most comprehensive devices on the market, while remaining simple to use and stylish to wear. What's more, you can feel confident because it is a SureSafe alarm - the UK leaders of personal alarms and mobile safety devices. Our alarms keep tens of thousands of people in the UK safe every day, you know your loved one is in safe hands when they are wearing a SureSafe alarm.

NOTE: Active SureSafe Mobile PAYG credit subscription required. See below for more details.

£169.95
Family & Friends App
Our family and friends App allows loved ones to provide truly connected care. With up to 3 Apps per user, family members can access important information about the alarm, chat with other nominated carers and monitor your loved one's location if needed. Check out some of the features below.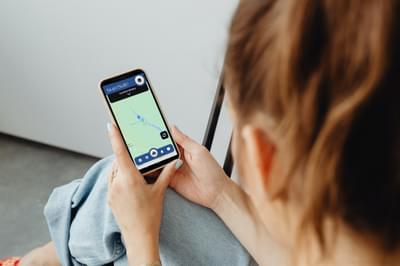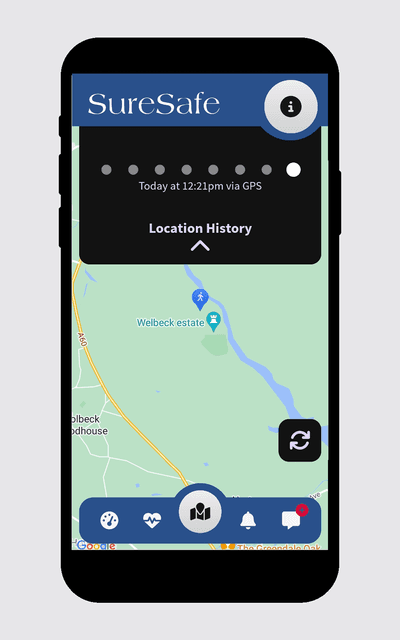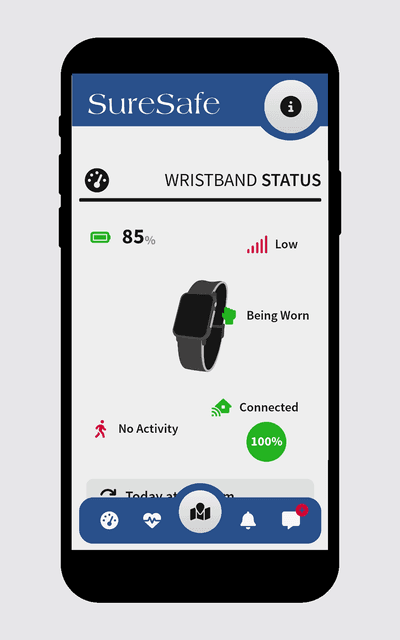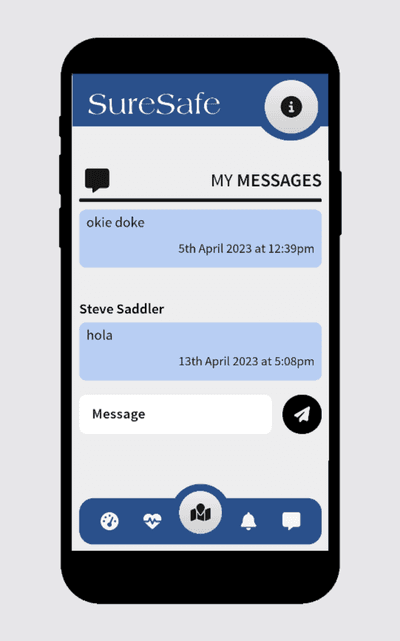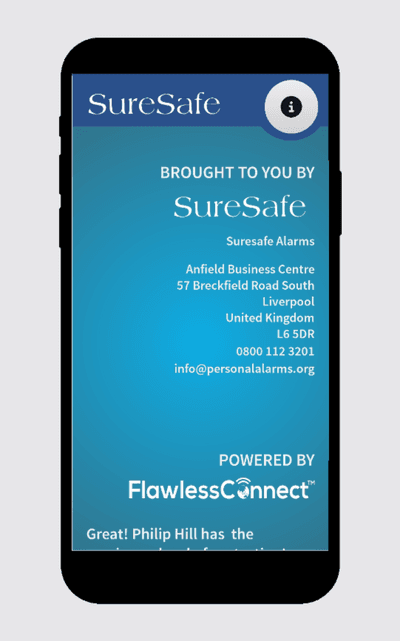 Wear it your way! With 10+ watch strap designs to choose from!
Learn More About The SureSafeGO Plus Family Monitored
Learn more about the SureSafeGO Plus Family Monitored alarm. This small and stylish smartwatch design alarm is packed full of features. Easily mistaken for an Apple Watch or a FitBit, this discreet wrist worn alarm has a lot to offer! An SOS button, fall detection, GPS tracking, but still super simple to use. All your loved one needs to do is push the button, the alarm does the rest!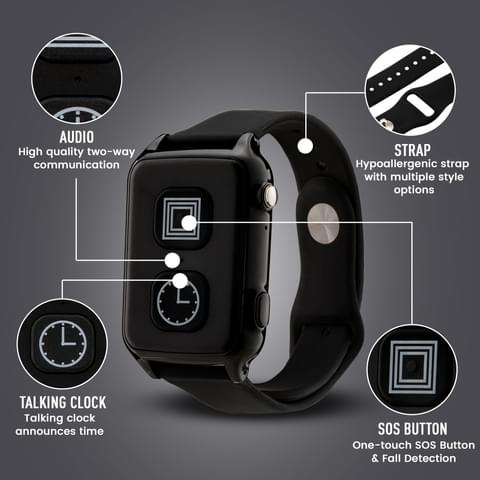 "Mum is recovering well after recently suffering a stroke. The ambulance service said that because Mum had medical attention within minutes of pressing her personal alarm watch she would be home soon, and make a full recovery. Thank you SureSafe!"
Specifications
The technical stuff.
Dimensions: 47 x 35 x 15 mm
Weight: 38 grams
Warranty: 12 Month Limited Warranty
Showerproof

Low Battery Reminder

No Landline Needed

No Installation Needed

Discreet and Lightweight

Fully Digital
Unlimited PAYG Credit - From Only 20p Per Day!
The SureSafeGO Plus Family Monitored alarm has more features than any other alarm available. The alarm is fully mobile which means that you can use it in the home, garden or even when out and about. You do not need a landline to use it.
This personal alarm watch uses a GPS tracking system, so respondents know where to send help in an emergency. It comes with a SureSafe roaming safety SIM card already installed and ready to use. The SIM jumps between networks to find the best signal available for it. It uses the 4G network and works on Vodafone, O2, EE and Three. It will work anywhere in the UK where there is a mobile phone signal. This enables you to continue with your day-to-day life without disruption. The SIM is also enabled for Europe, meaning that you can take your alarm into Europe and still enjoy the safety that it provides when you are travelling. If you live in Europe, the alarm will provide you and your loved ones peace of mind as it can be used anywhere across the continent.
The SureSafeGO Plus Family Monitored alarm requires an active SureSafe PAYG subscription to work. PAYG subscriptions are set up when you receive your alarm (in our user friendly customer setup portal). SureSafe PAYG subscriptions can be cancelled for a full refund within 14 days, so you can set up and test your alarm worry-free. Unlimited use PAYG credit bundles start from £6.50 per month, which works out at around only 20p per day for total protection and peace of mind.
Please note that the SureSafeGO Plus Family Monitored alarm will only work with a SureSafe SIM card inside it. The SIM card cannot be replaced.
The kit included
What's in the box?
Smartwatch Personal Alarm
Black Silicone Stud Strap
Charging Cable
Charging Plug
Instruction Manual
Peace of Mind!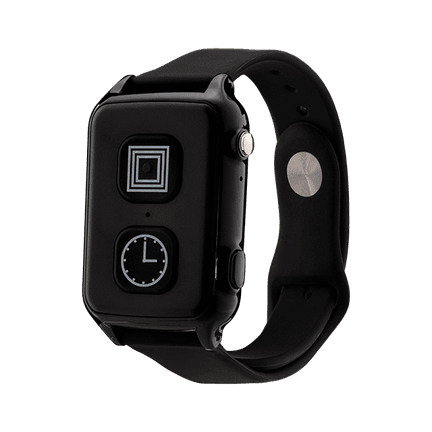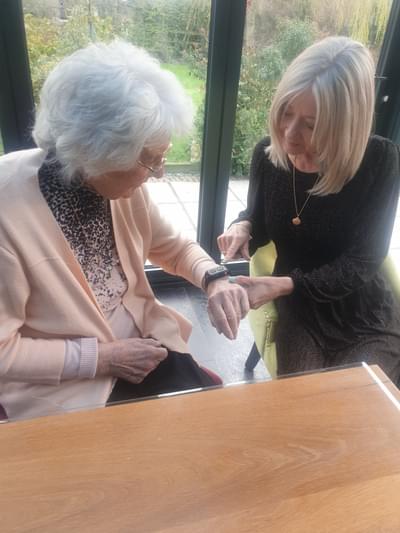 What do others say about SureSafe?
Want to really know how good SureSafe are? Hear from the people who really know, our customers. Read a selection of reviews from customers who trust SureSafe to keep them, or their loved ones, safe.
See what others think of the SureSafeGO Plus Family Monitored Alarm
SureSafe supplied a remote GPS for my elderly mother so that she could raise an alarm in an emergency. The process was quick, well explained and has provided the reassurance we had hoped for.
James Richards
10 months ago
Our Mum (92) is very happy with her Suresafe alarm purchased a few years ago, so we have just got the same one for her recently widowed sister (96). Customer service / speed of delivery/ quality of the product and the reassurance provided are all excellent.
Linda Ryles
10 months ago
SURESAFE ALARMS HAVE GIVEN ME EXCELLENT SERVICE FOR THE LAST 4 YEARS. I THOROUGHLY RECEOMMEND THE COMPANY.
Carol
10 months ago
Personal service has been second to none, Richard gave very comprehensive advice, not pushy in the slightest and gained a great understanding of my requirements. Didn't get annoyed with my frequent calls and messages asking for help! Can't recommend highly enough, thanks guys 👌👌
Simon Dumencic
10 months ago
Such a helpful personal company - Felt very at ease and secure using them for a family member, A weight lifted off my shoulders knowing there safe! Would recommend this company to everyone! Thank you again - 5*
Chloe Adams
10 months ago
Frequently Asked Questions
How do I set up a SureSafeGO Plus Family Monitored Alarm?

At SureSafe we offer user guides and instruction manuals for each of our personal alarms to help you set up and operate your device. You will find a manual for the SureSafeGO Plus Family Monitored Alarm within this section as well.

You can call us on 0800 112 3201, should you need further assistance, and a member of our customer services team will be happy to help you.