How Do Personal Alarms Work?
Join the thousands of people, with personal alarms, enjoying their independence and giving their families peace of mind.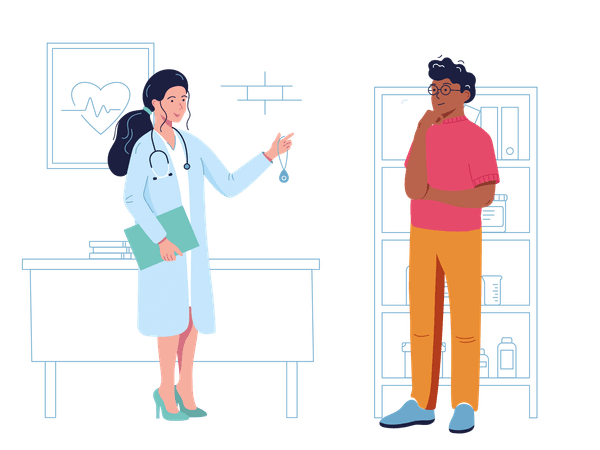 How personal alarms work
A personal alarm works by featuring a distinctive SOS button. When you press the button, it will trigger a call either to your nominated contacts or to a SureSafe operator, depending on which service you choose. You can the get the help you need. You can wear a personal alarm on your wrist or around your neck as a pendant.
Personal alarms are not all the same. Some have different features to others. Before you buy a personal alarm, we recommend you choose one with the features that suit your lifestyle.
The features include:
We are the leading provider of alarms. You can feel confident that you are in safe hands if you choose SureSafe. Our two United Kingdom based monitoring centres currently keep over 170,000 people living safely and independently. We are rated 'EXCELLENT' on reviews.io with a 4.8 out of 5 star average. You can buy a personal alarm online today with fast, free delivery.
Do personal alarms work?
Yes, they do, because they get you the help you need quickly, and at the touch of a button. Wearing the alarm means it is always with you, unlike a mobile phone which is often left on a table or a kitchen unit.
When you fall ill or have a fall, minutes matter. The faster you can get medical assistance the better. If you are treated quickly for an illness such as a heart attack or a stroke you have a better chance of survival.
After a fall, you might also suffer from hypothermia from a cold floor, or dehydration if you're left immobile for hours.
Wearing a personal alarm also means you don't have to worry about having your mobile phone close to hand. You wear the alarm so pressing the SOS button is easy to do.
Our alarms are comfortable to wear. They are lightweight and discreet. You can even wear them in the bath or shower.

Most Popular Personal Alarms
We have alarms to suit all circumstances, from those for people who stay home to those to suit people who like to get out. Alarms that need landlines and alarms that use mobile signals. Take a look at our best alarms.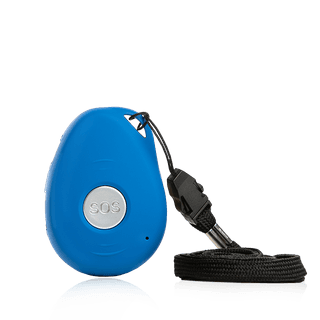 SureSafeGO Family Monitored
Mobile GPS tracker alarm. Be safe anywhere, SOS button, fall detection, calls family & friends
Fully Mobile

Automatic Fall Detection

GPS Tracking
View Details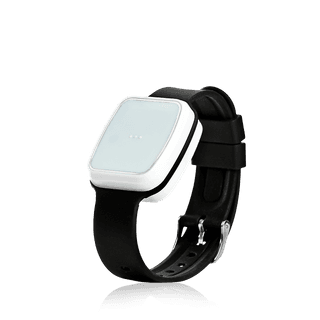 FallSafe
Wrist worn fall detector alarm that can detect a fall and get you or a loved one the help they need.
Helping People Stay in their Homes Longer

Showerproof

Uses Landline
View Details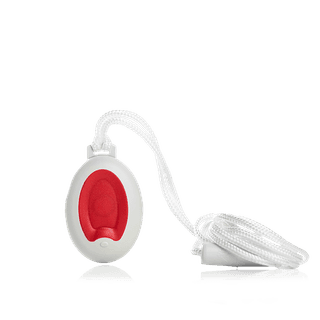 SureSafe 24/7 Connect
Monitored alarm system for the elderly giving 24/7/365 days peace of mind.
Bath & Showerproof

Available as a Wristband or a Pendant

Add Automatic Fall Detection at Any Time
View Details
Why use a personal alarm?
People without personal alarms are vulnerable if they are alone. Using a personal alarm gives you confidence because you know that should you feel ill or have a fall, help is at hand. It means you can go about your daily life with peace of mind.

If you suffer from a stroke or have a fall you may not be conscious, unable to speak or unable to reach for your phone. Wearing a personal alarm means you don't have to worry about having your mobile phone close to hand. You wear the alarm so pressing the SOS button is easy to do whether you can speak or not.

How to use a personal alarm
Personal alarms are designed to be easy to use. All you have to do to get help is press the SOS button. One button, one press, it's that simple. An SOS button is easier to use than a telephone keypad, especially if you have trembling hands or rheumatism.
Buy your personal alarm with fast free delivery today. All of our alarms come with plain English, easy to follow user guides that explain how to use a personal alarm.
If you have any questions about what features you need, or how to use a personal alarm, you can phone us on 0800 112 3201 or you can email us your questions at [email protected].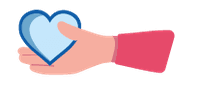 Don't just take our word for it
Read some of the great reviews we've received recently from people across the UK who are enjoying the freedom a personal alarm brings
Excellent customer service from Daniel, he was professional, helpful and ensured all my queries were resolved swiftly. Highly recommend this company, thank you!
Michelle
1 week ago
Today and over the last few days I received excellent customer service from Terry at suresafe. He addressed the issues I was having worked hard to address them and communicated as promised through out the process. Thankyou
FS
2 weeks ago
We had a few issues with my Dad, Looked into personal alarms and found Suresafe, from start to finish had great communication with all questions answered,we have been using it for about a month and just for peace of mind it is worth every penny
Monica
2 weeks ago
Really happy with dad's SureSafe alarm. It was really easy to set up and dad is happy that it doesn't look like an old person alarm. The staff at SureSafe have been really helpful when we needed them too. Would highly recommend.
Caroline
2 weeks ago
Super happy with the SureSafeGo, it has provided me and my family with a lot more peace of mind and independence for my Grandad. Wasn't too sure which product would be best for my Grandad but the customer service team were very good and helped us find the best product for him.
Thomas Jones
3 weeks ago
Excellent service. Richard Sheil was polite, patient and answered all questions. My Mum and I spent a long time asking lots of questions and we purchased the sure safe go 24/7 connect.
Louisa Houghton
1 month ago
John was most helpful and in upgrading my brothers personal alarm from his analogue version bought two years ago to the digital device.
Nilesh
1 month ago
I wanted to get my mum a personal alarm as she is getting on in years and is a little wobbly on her feet.
I was really impressed by the efficiency of SureSafe Alarms and in particular the advisor I spoke to (John MacGugan) who was very helpful and very friendly to deal with. Thank you
Howard Davies
1 month ago
Wanted personal fall and safety alarm for my elderly parents. Excellent information and assistance from the Sales Manager with speedy delivery of the product. It was easy to set up. Has worked exactly as described. This system has brought me great peace of mind which is well worth the cost.
Rodney
1 month ago
Bought the suresafe alarm for my father in law a few months ago as he has the first stages of dementia and my mother in law and s chair bound and my father in law still liked doing small jobs in his garage unfortunately all the family have their own families and all work full times I can't always be there for him .when we first purchased the alarm from John who put us under no pressure to buy and after he expertly explained how the whole system worked we soon realised it was what we where looking for to give the whole family massive peace of mind that in the event of him falling or needing assistance the suresafe team would leap into action in contacting us to inform us of any event that might happen including calling the emergency services if needed
This product is amazing it's probably the best and most important purchase we have ever made
Thanks again John
Daz
1 month ago
Who is a personal alarm for?
A personal alarm is the ideal device if you are older, frail or you are living with a condition that means you might need help if you feel ill.
According to the NHS 1 in 3 people over the age of 65 and half of the people aged 80 or more, will suffer from a fall within a 12-month period. If you are living with dementia, you might leave home without your keys or become confused about getting back home.
Rather than relying on the kindness of strangers isn't it more reassuring to know that at the press of a button you can put a call through to a family member or one of our friendly operators?