How Do Personal Alarms Work?
Join the thousands of people, with personal alarms, enjoying their independence and giving their families peace of mind.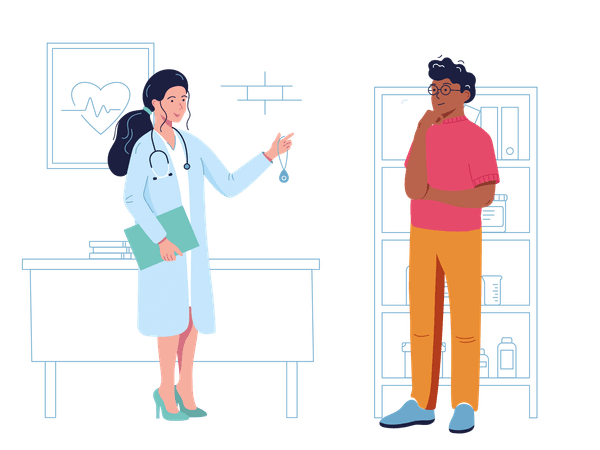 Why use a personal alarm?
People without personal alarms are vulnerable if they are alone. They need to be able to use a mobile phone to contact family and or friends in an emergency. If you suffer from a stroke or have a fall you may not be conscious, unable to speak or unable to reach for your phone.
Using a personal alarm gives you confidence because you know that should you feel ill or have a fall, help is at hand. It means you can go about your daily life with peace of mind. But how do personal alarms work?
How do personal alarms work?
You can wear a personal alarm on your wrist or around your neck as a pendant. The wristband or pendant features a distinctive SOS button. When you press the button, it will trigger a call either to your nominated contacts or to a SureSafe operator, depending on which service you choose. You can the get the help you need.
Personal alarms are not all the same. Some have different features to others. Before you buy a personal alarm, we recommend you choose one with the features that suit your lifestyle.
The features include:
We are the leading provider of alarms. You can feel confident that you are in safe hands if you choose SureSafe. Our two United Kingdom based monitoring centres currently keep over 170,000 people living safely and independently. We are rated 'EXCELLENT' on reviews.io with a 4.8 out of 5 star average. You can buy a personal alarm online today with fast, free delivery.
Most Popular Personal Alarms
We have alarms to suit all circumstances, from those for people who stay home to those to suit people who like to get out. Alarms that need landlines and alarms that use mobile signals. Take a look at our best alarms.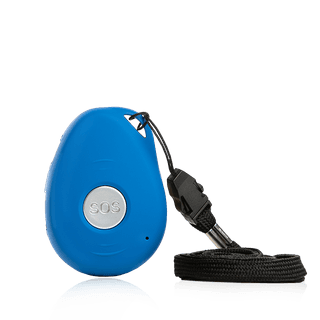 SureSafeGO
Mobile GPS tracker alarm. Be safe anywhere, either 24/7 Monitored or Family Monitored
Fully Mobile

Automatic Fall Detection

GPS Tracking
View Details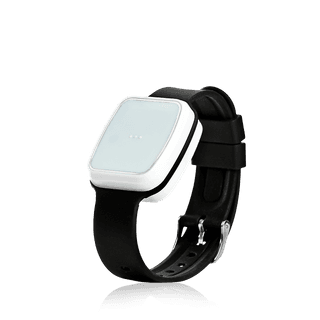 FallSafe
Wrist worn personal alarm that can detect a fall and get you or a loved one the help they need.
Helping People Stay in their Homes Longer

Showerproof

Uses Landline
View Details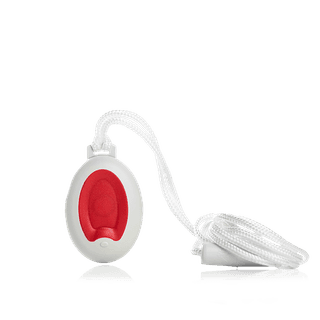 SureSafe 24/7 Connect
Monitored personal alarm system giving 24/7/365 days peace of mind.
Bath & Showerproof

Available as a Wristband or a Pendant

Add Automatic Fall Detection at Any Time
View Details
How do personal alarms work?
When you fall ill or have a fall, minutes matter. The faster you can get medical assistance the better. If you are treated quickly for an illness such as a heart attack or a stroke you have a better chance of survival.
After a fall, you might also suffer from hypothermia from a cold floor, or dehydration if you're left immobile for hours.
Wearing a personal alarm also means you don't have to worry about having your mobile phone close to hand. You wear the alarm so pressing the SOS button is easy to do.
Our alarms are comfortable to wear. They are lightweight and discreet. You can even wear them in the bath or shower.
Do personal alarms work? Yes, they do, because it gets you the help you need quickly at the touch of a button. Wearing the alarm means it is always with you, unlike a mobile phone which is often left on a table or a kitchen unit.
Who is a personal alarm for?
A personal alarm is the ideal device if you are older, frail or you are living with a condition that means you might need help if you feel ill.
According to the NHS 1 in 3 people over the age of 65 and half of the people aged 80 or more, will suffer from a fall within a 12-month period. If you are living with dementia, you might leave home without your keys or become confused about getting back home.
Rather than relying on the kindness of strangers isn't it more reassuring to know that at the press of a button you can put a call through to a family member or one of our friendly operators?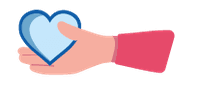 Don't just take our word for it
Read some of the great reviews we've received recently from people across the UK who are enjoying the freedom a personal alarm brings
Mum is recovering well after recently suffering a stroke. The ambulance service said that because Mum had medical attention within minutes of pressing her alarm pendant, she would be home soon and make a full recovery. Thank you SureSafe!
David, Edinburgh
1 month ago
Straightforward SIM card renewal. Alarm continues to give Mum peace of mind that help is at hand.
Kevin Watson
2 months ago
Prompt & courteous service. Worked first time. Nice to have a follow up call to ensure we were happy.
Nick
2 months ago
Informative website, easy to order with fast delivery. Very easy to install the alarm, works when installed in the Virgin media cable telephone socket and test call was answered quickly. Thanks to the customer service team for answering my query about whether it would work or not with a Virgin cable phone and broadband installation. I like the fact the alarm can be wrist worn all the time including in the shower so that my dad doesn't forget to put it on. So far very impressed with Suresafe alarms
David
3 months ago
excellent product and service, all in place and working well thank you
Colin
3 months ago
Unobtrusive. Easy to setup and use. Gives me confidence if I have to pop out to the shops, knowing, if my wife falls, she can contact me immediately. We'll worth the investment.
Barry
3 months ago
Product came quickly, my partner has pressed button by mistake several times, it has been answered with a nice friendly voice everytime. Since my partner has had this alarm, I feel alot happier when I am working.
Wavenley
3 months ago
The dragon finds that the alarm is working well, thanks for the speedy delivery and service.
David
3 months ago
Great service from start to finish. They're alway contactable if you have any questions. Very friendly, knowledgeable staff. I feel much better now my elderly mother and uncle have an alarm each. It's very easy for my sister and I to check the status of their alarms via our mobile phones. So glad we chose Suresafe!!
Anonymous
3 months ago
Suresafe alarms respond quickly to install the right equipment for my family and friends. They added additional services to keep my mom safe ☺️
Suzanne
3 months ago
How to use a personal alarm
Personal alarms are designed to be easy to use. All you have to do to get help is press the SOS button. One button, one press, it's that simple. An SOS button is easier to use than a telephone keypad, especially if you have trembling hands or rheumatism.
Buy your personal alarm with fast free delivery today. All of our alarms come with plain English, easy to follow user guides that explain how to use a personal alarm.
If you have any questions about what features you need, or how to use a personal alarm, you can phone us on 0800 112 3201 or you can email us your questions at [email protected].