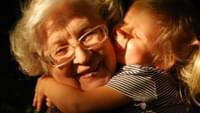 Fall prevention in the elderly
Fall prevention is even more important as we age because our ability to heal gradually slows down. An initially minor injury can easily develop into a long-term, serious issue. The best personal alarm uses personal alarm fall detection and is designed to prevent falls. It's thought that just having a fall alarm can give elderly wearers peace of mind which makes them more confident on their feet.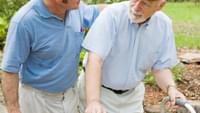 How to prevent falls in the elderly?
As our parents and grandparents age, their health may deteriorate and they may become more vulnerable to the risk of falling. Falls impact not only people's physical but mental health as well. A fall can knock a persons confidence, so how can we all help reduce the risk of falling?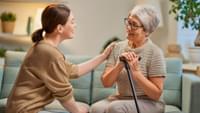 Home fall detection for the elderly
One of the major concerns, when an elderly loved one lives alone, is that they might have a fall. Fear of falling down can be scary for anyone at any age, however, as people age, it can be more dangerous and can cause panic. Alarms that feature our advanced automatic fall detection mean that if the worst ever happens, somebody will be alerted right away.