What is a Panic Button for the Elderly?
Do you have concerns about what would happen if an accident should occur and nobody is around to help? The answer could be a panic button for the elderly.
When you need a solution to help you rest easy, a panic button for yourself, or elderly relatives, gives you the additional security you seek. Giving older people the confidence to stay in their own homes, panic buttons offer a safe and reliable way of calling for assistance from family, friends or the emergency services, whenever they feel at risk or vulnerable.
Best selling panic alarm for elderly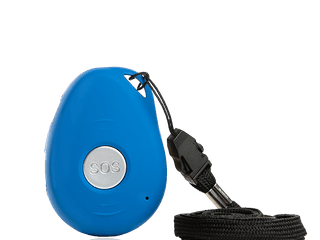 SureSafeGO Family Monitored
Mobile GPS tracker alarm. Be safe anywhere, either 24/7 Monitored or Family Monitored
Fully Mobile

Automatic Fall Detection

GPS Tracking
Buy Product
How Can A Panic Button For The Elderly Help?
A panic alarm for the elderly is an extremely useful tool for people wanting to maintain their independence long into their old age. As panic buttons allow the user to summon assistance should they fall or become unwell, both the user and their family and friends are afforded greater peace of mind knowing their loved ones are being looked after. The alarm can also be used if the user feels distressed at all, for example if they have an unexpected or unwanted caller at their door, or feel in danger in any way.
For elderly people living alone, this service can be a vital lifeline. Family members may not always be able to reach their aging loved ones quickly when they call. With a 24-hour monitoring service, older people can remain independent, living in their own homes for longer whilst still feeling confident and secure.
More options for panic buttons for the elderly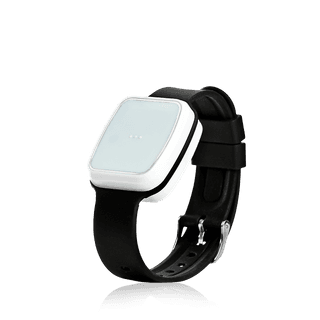 FallSafe
Wrist worn fall detector alarm that can detect a fall and get you or a loved one the help they need.
Helping People Stay in their Homes Longer

Showerproof

Uses Landline
View Details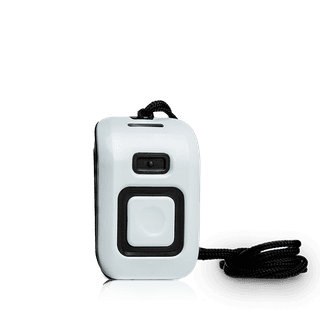 Fall Alert
Neck worn personal alarm that can detect a fall and call for help.
Helping People Stay in their Homes Longer

Showerproof

Discreet and Lightweight
View Details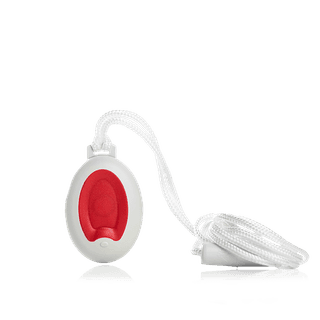 SureSafe 24/7 Connect
Monitored alarm system for the elderly giving 24/7/365 days peace of mind.
Bath & Showerproof

Available as a Wristband or a Pendant

Add Automatic Fall Detection at Any Time
View Details
How does a Panic Button for the Elderly Work?
A panic alarm for the elderly can work in a variety of ways, depending on the particular model you choose. Different alarms have different features and benefits, so it is important to think carefully before you choose the one that you feel suits you best.
What most panic alarms have in common is how they help people in the event of an emergency. Most panic alarms are wearable devices that allow the user to call for help by simply pressing the SOS button. Multiple wearing options are available, with most alarms coming with both wrist and neck worn options. If the wearer needs help, for example if they suddenly feel unwell, all they need to do is press the button and the alarm will automatically call out for help.
We're the best, but don't take our word for it...
Just signed up for a monitored pendant with fall detection and tracking. The company answered the phone immediately. The forms were simple to complete. The pendant arrived straight away and we were up and running in 2 days without any hassle at all. We proceeded to test the system and it all worked exactly as it was supposed to. The mobile app works well too. The helpline responded immediately and the person who answered the phone was well trained. The whole experience was simple, slick and well organised. It was a pleasure to deal with such a professional company.
Mike J.
2 hours ago
Wanted an emergency personal alarm for my Mum. After a lot of research I saw this company on Which & spoke with John MacGugan about what product best suited our needs. Brilliant direct comms, guidance, features & advice on SIM. No pressure sales so we bought a SureSafeGo Family Monitored pendant. Really great pricing, no monthly costs & super quick overnight delivery. Easy set up for 3 & after a quick charge we were 'live'. I am also confident that the after sales support will help us truly benefit from this product. Cheers
Pete F
5 days ago
We have had the services of Suresafe for almost 4 years for our elderly father. They have been excellent throughout and it has been a real comfort and support to know they were always on the end of the line if needed. If our father pressed the device by mistake, he was always met with a cheery voice and a simple are you ok. It also gave him piece of mind knowing we could all be reached easily if he needed.

Ms F Penn
6 days ago
Excellent.
Clear instructions.
Made this an easy operation.
Giving the whole family the knowledge that if our loved one needs us the pendant will do its job.
Andrew Murphy
2 weeks ago
Great experience. The product is excellent. So is the service! I can highly recommend.

John Perkins
2 weeks ago
We were looking for an alarm with the personal touch rather than a connection to a help desk if activated for my elderly mother. The SureSafe alarm ticked all the boxes. Website was very easy to navigate and impressed that they offered chat functionality to connect. This was quick and easy to use and John was extremely helpful. He also followed up a few days later as promised.
We ordered and it arrived as promised the next day.
Jill Higgins
2 weeks ago
John was really helpful and went through the ordering process with my wife, giving me peace of mind for my Mum and I. Great service!
Keith A
3 weeks ago
My Mum's SureSafe Guardian is installed and working, thanks to SureSafe for such speedy delivery and help setting it up when I called. It's really reassuring knowing my Mum can call us if she needs help and I slept better last night than I have done for ages.
Sue Bebbington
1 month ago
I have just purchased a sure safe guardian wrist watch alarm for my mum and have to say the experience initially over chat and then by phone with John Macgugan, sales manager, was excellent. He was extremely helpful guiding me to the right product (I would have bought the wrong one with a SIM card which wouldn't have worked due to poor network where my mum lives) and agreeing to fast track the postage to be able to get it in time.
Nigel David
1 month ago
Brilliant service - literally saved my mum's life when she fell down steps in the garden onto paving and broke 6 ribs! Without this alarm no-one would have known and too awful to think what would have happened. Strongly recommend.
missld
1 month ago
What types of Panic Alarm for the Elderly are there?
As mentioned above, most panic buttons for the elderly work in a similar way in terms of having an SOS button to press. As also mentioned above, beyond the headline similarities, there are a lot of different options for the features and benefits you can get from you panic alarm.
SureSafe offers the broadest range of panic buttons for the elderly on the market. Our goal is to be able to have the perfect alarm solution for everyone's needs, so we go the extra mile to make sure we have options that can suit peoples different needs and budgets.
If you want an alarm with the peace of mind of being connected to a 24/7 response centre then look no further that the SureSafe 24/7 Connect Alarm. If you prefer your alarm to call your family and friends directly then the SureSafe Personal Alarm might be better suited for you as it will call up to 3 numbers of your choice when activated. If you want the additional safety of having a fall detector, where the alarm can actually detect falls and call for help by itself, check out the FallSafe and Fall Alert as potential options, which also both come with 24/7 monitoring.
If you are looking for an alarm that can offer protection both at home and away from it, we recommend that you cast your eyes at the SureSafeGO and SureSafeGO Plus alarms. These mobile alarms can work at home, in the garden and also when away from your home. This could include while going for a walk, going to the shops or doing another outdoor activity that you enjoy. Both alarms also come with fall detection as standard, and include GPS tracking so that people know where you are when they need help.
If all of that sounds like too many options, or if you have any questions or would like any help in selecting the right alarm for you, then give us a call on 0800 112 3201. Our friendly team of panic button experts will be only too happy to help.