What is a Panic Button for the Elderly?
Do you have concerns about what would happen if an accident should occur and nobody is around to help? The answer could be a panic button for the elderly.
When you need a solution to help you rest easy, a panic button for yourself, or elderly relatives, gives you the additional security you seek. Giving older people the confidence to stay in their own homes, panic buttons offer a safe and reliable way of calling for assistance from family, friends or the emergency services, whenever they feel at risk or vulnerable.
Best selling panic alarm for elderly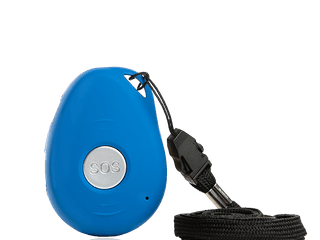 SureSafeGO
Mobile GPS tracker alarm. Be safe anywhere, either 24/7 Monitored or Family Monitored
Fully Mobile

Automatic Fall Detection

GPS Tracking
Buy Product
How Can A Panic Button For The Elderly Help?
A panic alarm for the elderly is an extremely useful tool for people wanting to maintain their independence long into their old age. As panic buttons allow the user to summon assistance should they fall or become unwell, both the user and their family and friends are afforded greater peace of mind knowing their loved ones are being looked after. The alarm can also be used if the user feels distressed at all, for example if they have an unexpected or unwanted caller at their door, or feel in danger in any way.
For elderly people living alone, this service can be a vital lifeline. Family members may not always be able to reach their aging loved ones quickly when they call. With a 24-hour monitoring service, older people can remain independent, living in their own homes for longer whilst still feeling confident and secure.
More options for panic buttons for the elderly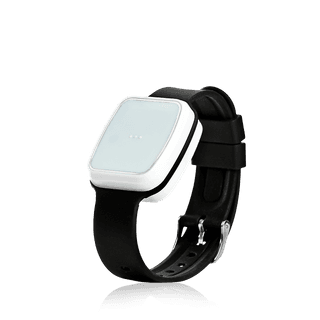 FallSafe
Wrist worn fall detector alarm that can detect a fall and get you or a loved one the help they need.
Helping People Stay in their Homes Longer

Showerproof

Uses Landline
View Details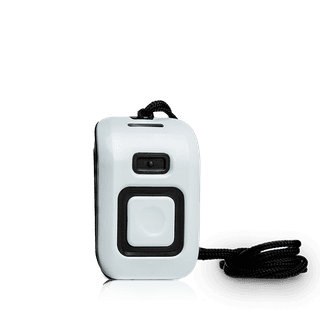 Fall Alert
Neck worn personal alarm that can detect a fall and call for help.
Helping People Stay in their Homes Longer

Showerproof

Discreet and Lightweight
View Details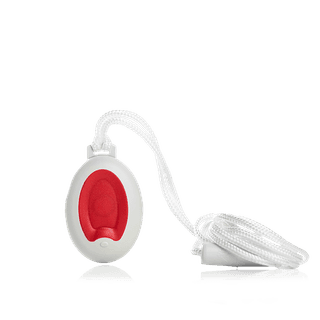 SureSafe 24/7 Connect
Monitored alarm system for the elderly giving 24/7/365 days peace of mind.
Bath & Showerproof

Available as a Wristband or a Pendant

Add Automatic Fall Detection at Any Time
View Details
How does a Panic Button for the Elderly Work?
A panic alarm for the elderly can work in a variety of ways, depending on the particular model you choose. Different alarms have different features and benefits, so it is important to think carefully before you choose the one that you feel suits you best.
What most panic alarms have in common is how they help people in the event of an emergency. Most panic alarms are wearable devices that allow the user to call for help by simply pressing the SOS button. Multiple wearing options are available, with most alarms coming with both wrist and neck worn options. If the wearer needs help, for example if they suddenly feel unwell, all they need to do is press the button and the alarm will automatically call out for help.
We're the best, but don't take our word for it...
Since I've been with suresafe I have felt so safe knowing that if I need help I can get it asap. I have health issues and with go sure safe I feel very comfortable and relaxed and will recommend anyone that would like to go with them I will also give 100 percent feedback because they have never let me down and always are so gentle and kind and helpful and so much more. I wanna say thank you for being there for me. With out you i would be lost and would have trouble with getting help. The GPS that is on the go sure safe alarm is brilliant cause sure safe can get you the best help that is needed to that place to where you are and its really great and I would carry on having this company because the staff will be there for you 24 hours a day. Sure safe I wanna thank you for everything you have done and I wanna say without your work and the staff I would be lost Once again thank you
Mis Gail Edwards
1 day ago
Required a device for a period of time to help my mum have some confidence on her own after a suspected Heart Attack caused her to be unable to feel her arms and the pain stopped her from moving from her bed. She was unable to call for help for some time. Now on treatment that should ensure this no longer occurs and for a period of 3 to six months. So found this mobile phone network connected device that is going to ensure she can stay mobile travel and enjoy her recovery and not stuck in a house with the standard phone line connected pendent. So called had a chat and got the system set up by Angela in 5 minutes. Device arrived in about 24 hours and is now in use. Seems a great device for those who are unwell or recovering and require extra reassurance. So far I am impressed with the service and the device seems simple and as automated as possible. Certainly a belt and braces approach even for a short while or maybe permanently we shall see. GPS location is sent so emergency calls can be responded to instantly.
David Alderson
15 days ago
Whenever I have contacted SureSafe Alarms (be it by using the alarm itself, phone call or email) I have experienced helpful and knowlegeable advice and have received polite, cordial and friendly service. I have had the 'talking' pendant for some years now and it has given me the confidence to live alone and feel safe.
Michele Stanley
20 days ago
Bought SureSafe Go Family alarm for my mum who recently had a hip replacement. Alarm is easy to set up and use and also has a fall detection. Great support provided by friendly staff... Highly recommend this product to anyone. One more time thank you!
Adam
29 days ago
Very prompt,helpful,great people to talk to during telephone calls, all aspects of pendant simply explained.Pendant works in or outdoors has all you require if an emergency arouse hanging in front of you.
Great.
Sheila Smith
29 days ago
I contacted Suresafe as my mum needed a neck attachment for her alarm as the wrist band was too big for her. I received an immediate response from CHAT and Angela was so helpful, sending out the attachment without any issue. True excellent customer service. Makes me feel at ease with mum living so far away. Thank you 😊
Lesley Hall
29 days ago
I have had dealings with SureSafe for many years and would recommend their Personal Alarms for anyone who needs help and assistance. It certainly gives you please of mind to know that your vulnerable family member has 24 hour access should they need it. We have had complete reliability from the personal alarm and it certainly is great value for money. I would wholeheartedly recommend SureSafe as a genuine company who sell good quality products at a competitive price.
Carol Cox
1 month ago
I have a serious heart condition and I stay alone in home for prolonged periods daily. My daughter gifted me this system to ensure I can get life saving help quickly should I need it. The system works perfectly and it makes me feel secure and gives the whole family peace of mind.
I highly recommend it for people at risk.
Hany
1 month ago
I have just changed from SureSafe's Family and Friends Plan to their 24-hour monitoring. The change was responsive, quick and efficient. This is a marvellous service.
Polly Wood
1 month ago
Staff very friendly and efficient, very happy with easy to use product. Would recommend this company for that peace of mind feeling especially if you live on your own
Kath Saul
1 month ago
What types of Panic Alarm for the Elderly are there?
As mentioned above, most panic buttons for the elderly work in a similar way in terms of having an SOS button to press. As also mentioned above, beyond the headline similarities, there are a lot of different options for the features and benefits you can get from you panic alarm.
SureSafe offers the broadest range of panic buttons for the elderly on the market. Our goal is to be able to have the perfect alarm solution for everyone's needs, so we go the extra mile to make sure we have options that can suit peoples different needs and budgets.
If you want an alarm with the peace of mind of being connected to a 24/7 response centre then look no further that the SureSafe 24/7 Connect Alarm. If you prefer your alarm to call your family and friends directly then the SureSafe Personal Alarm might be better suited for you as it will call up to 3 numbers of your choice when activated. If you want the additional safety of having a fall detector, where the alarm can actually detect falls and call for help by itself, check out the FallSafe and Fall Alert as potential options, which also both come with 24/7 monitoring.
If you are looking for an alarm that can offer protection both at home and away from it, we recommend that you cast your eyes at the SureSafeGO and SureSafeGO Plus alarms. These mobile alarms can work at home, in the garden and also when away from your home. This could include while going for a walk, going to the shops or doing another outdoor activity that you enjoy. Both alarms also come with fall detection as standard, and include GPS tracking so that people know where you are when they need help.
If all of that sounds like too many options, or if you have any questions or would like any help in selecting the right alarm for you, then give us a call on 0800 112 3201. Our friendly team of panic button experts will be only too happy to help.