What is a Panic Button for the Elderly?
Do you have concerns about what would happen if an accident should occur and nobody is around to help? The answer could be a panic button for the elderly.
When you need a solution to help you rest easy, a panic button for yourself, or elderly relatives, gives you the additional security you seek. Giving older people the confidence to stay in their own homes, panic buttons offer a safe and reliable way of calling for assistance from family, friends or the emergency services, whenever they feel at risk or vulnerable.
Best selling panic alarm for elderly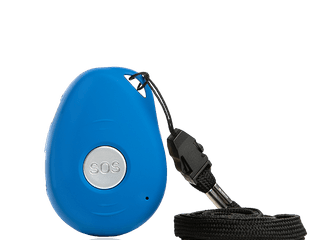 SureSafeGO
Mobile GPS tracker alarm. Be safe anywhere, either 24/7 Monitored or Family Monitored
Fully Mobile

Automatic Fall Detection

GPS Tracking
Buy Product
How Can A Panic Button For The Elderly Help?
A panic alarm for the elderly is an extremely useful tool for people wanting to maintain their independence long into their old age. As panic buttons allow the user to summon assistance should they fall or become unwell, both the user and their family and friends are afforded greater peace of mind knowing their loved ones are being looked after. The alarm can also be used if the user feels distressed at all, for example if they have an unexpected or unwanted caller at their door, or feel in danger in any way.
For elderly people living alone, this service can be a vital lifeline. Family members may not always be able to reach their aging loved ones quickly when they call. With a 24-hour monitoring service, older people can remain independent, living in their own homes for longer whilst still feeling confident and secure.
More options for panic buttons for the elderly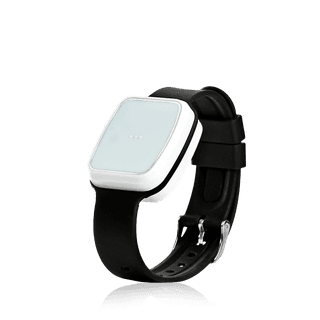 FallSafe
Wrist worn personal alarm that can detect a fall and get you or a loved one the help they need.
Helping People Stay in their Homes Longer

Showerproof

Uses Landline
View Details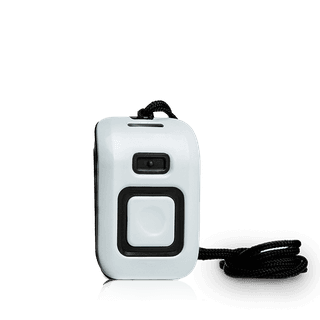 Fall Alert
Neck worn personal alarm that can detect a fall and call for help.
Helping People Stay in their Homes Longer

Showerproof

Discreet and Lightweight
View Details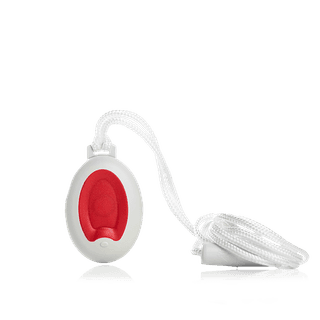 SureSafe 24/7 Connect
Monitored personal alarm system giving 24/7/365 days peace of mind.
Bath & Showerproof

Available as a Wristband or a Pendant

Add Automatic Fall Detection at Any Time
View Details
How does a Panic Button for the Elderly Work?
A panic alarm for the elderly can work in a variety of ways, depending on the particular model you choose. Different alarms have different features and benefits, so it is important to think carefully before you choose the one that you feel suits you best.
What most panic alarms have in common is how they help people in the event of an emergency. Most panic alarms are wearable devices that allow the user to call for help by simply pressing the SOS button. Multiple wearing options are available, with most alarms coming with both wrist and neck worn options. If the wearer needs help, for example if they suddenly feel unwell, all they need to do is press the button and the alarm will automatically call out for help.
We're the best, but don't take our word for it...
Straightforward SIM card renewal. Alarm continues to give Mum peace of mind that help is at hand.
Kevin Watson
19 days ago
Prompt & courteous service. Worked first time. Nice to have a follow up call to ensure we were happy.
Nick
1 month ago
Informative website, easy to order with fast delivery. Very easy to install the alarm, works when installed in the Virgin media cable telephone socket and test call was answered quickly. Thanks to the customer service team for answering my query about whether it would work or not with a Virgin cable phone and broadband installation. I like the fact the alarm can be wrist worn all the time including in the shower so that my dad doesn't forget to put it on. So far very impressed with Suresafe alarms
David
1 month ago
excellent product and service, all in place and working well thank you
Colin
1 month ago
Unobtrusive. Easy to setup and use. Gives me confidence if I have to pop out to the shops, knowing, if my wife falls, she can contact me immediately. We'll worth the investment.
Barry
1 month ago
Product came quickly, my partner has pressed button by mistake several times, it has been answered with a nice friendly voice everytime. Since my partner has had this alarm, I feel alot happier when I am working.
Wavenley
1 month ago
The dragon finds that the alarm is working well, thanks for the speedy delivery and service.
David
1 month ago
Great service from start to finish. They're alway contactable if you have any questions. Very friendly, knowledgeable staff. I feel much better now my elderly mother and uncle have an alarm each. It's very easy for my sister and I to check the status of their alarms via our mobile phones. So glad we chose Suresafe!!
Anonymous
1 month ago
Suresafe alarms respond quickly to install the right equipment for my family and friends. They added additional services to keep my mom safe ☺️
Suzanne
1 month ago
Very pleased with SureSafe indeed, dad has no problems with it either, half the time he doesn't even know he's got it on, which is great, he's had a call before from SureSafe to say he needs to charge it, which is excellent, at the moment though he's not well enough to go out the flat, but it's great reassurance for me, that if he needs help it's right there, seeing as he lives on his own. Honestly couldn't recommend this highly enough, absolutely fantastic item, and brilliant with the GPS too. There is nothing to fault with it, it's a wonderful item, so well done. Anyone thinking of getting one, you certainly wouldn't be disappointed with SureSafe.
Mrs Wills
1 month ago
What types of Panic Alarm for the Elderly are there?
As mentioned above, most panic buttons for the elderly work in a similar way in terms of having an SOS button to press. As also mentioned above, beyond the headline similarities, there are a lot of different options for the features and benefits you can get from you panic alarm.
SureSafe offers the broadest range of panic buttons for the elderly on the market. Our goal is to be able to have the perfect alarm solution for everyone's needs, so we go the extra mile to make sure we have options that can suit peoples different needs and budgets.
If you want an alarm with the peace of mind of being connected to a 24/7 response centre then look no further that the SureSafe 24/7 Connect Alarm. If you prefer your alarm to call your family and friends directly then the SureSafe Personal Alarm might be better suited for you as it will call up to 3 numbers of your choice when activated. If you want the additional safety of having a fall detector, where the alarm can actually detect falls and call for help by itself, check out the FallSafe and Fall Alert as potential options, which also both come with 24/7 monitoring.
If you are looking for an alarm that can offer protection both at home and away from it, we recommend that you cast your eyes at the SureSafeGO and SureSafeGO Plus alarms. These mobile alarms can work at home, in the garden and also when away from your home. This could include while going for a walk, going to the shops or doing another outdoor activity that you enjoy. Both alarms also come with fall detection as standard, and include GPS tracking so that people know where you are when they need help.
If all of that sounds like too many options, or if you have any questions or would like any help in selecting the right alarm for you, then give us a call on 0800 112 3201. Our friendly team of panic button experts will be only too happy to help.