Lifeline Alarms: New and Easy to use Technology
SureSafe's broad range of alarms are developed to make life easier for the elderly and those people living with a medical condition who want to be independent but know that they can get help if they need it.
At SureSafe, we realised that vulnerable people living alone need to summon help quickly through a reliable device and so we developed our lifeline alarms.
Through the use of technology, we have been able to improve the lives of the tens of thousands of our customers who wear our lifeline alarm systems.
We made our wearable devices easy to use by featuring just one button that you press to get help.
Our principle approach is to listen to the challenges of our customers and create solutions to make their lives easier.
Our Best Selling Lifeline Alarm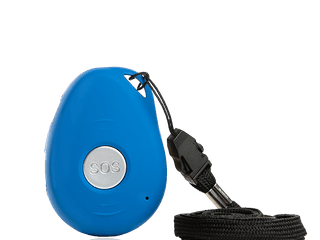 SureSafeGO Family Monitored
Mobile GPS tracker alarm. Be safe anywhere, either 24/7 Monitored or Family Monitored
Fully Mobile

Automatic Fall Detection

GPS Tracking
Buy Product
How we create solutions for your problems
A good example of how we rise to technological challenges and solve the problems our customers may have comes from the development of the fall detection in our lifeline alarms.
We recognised that our elderly customers or those who live with a condition like epilepsy or diabetes have a greater risk of falling.
If due to the fall, they were knocked unconscious or became disorientated, we realised they may not be able to press the SOS alarm.
We solved that problem by using technology to create an alarm that would recognise a fall without the wearer needing to do anything. Then we made sure that the fall detection triggered an SOS call automatically.
Another challenge we faced was how to help people who weren't in the room with their base unit when they needed help. How would they communicate with their loved ones or our response centre to tell the what help they need? Most companies offer a base unit as a speaker which you use to communicate through. But what happens if you're not within the speaker's range?
We solved this problem by creating the talking pendant. Instead of relying on the base unit, you can have a two-way conversation just by talking through your pendant. That means if you're away from your base unit, you can still get help easily.
Another example is that by listening to our customers, we also realised that people liked to have peace of mind by wearing a lifeline alarm for the elderly when they were out of the house. They wanted a mobile alarm pendant.
Again, we used our knowledge of technology to create a pendant that was fully mobile. The alarm connects to mobile networks when you are out of the house which enables you to use your lifeline personal alarm anywhere. If you have a fall or feel unwell when out and about, your mobile pendant has GPS tracking so your contacts can find out where you are quickly.
More Lifeline Alarms for the Elderly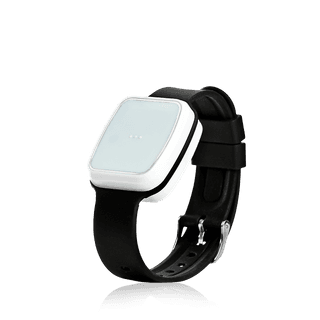 FallSafe
Wrist worn fall detector alarm that can detect a fall and get you or a loved one the help they need.
Helping People Stay in their Homes Longer

Showerproof

Uses Landline
View Details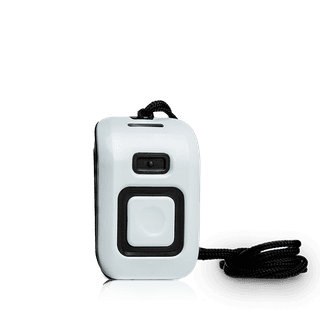 Fall Alert
Neck worn personal alarm that can detect a fall and call for help.
Helping People Stay in their Homes Longer

Showerproof

Discreet and Lightweight
View Details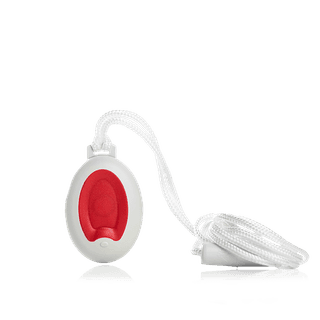 SureSafe 24/7 Connect
Monitored alarm system for the elderly giving 24/7/365 days peace of mind.
Bath & Showerproof

Available as a Wristband or a Pendant

Add Automatic Fall Detection at Any Time
View Details
Our latest challenge
Our latest challenge has come about as a result of the BT Digital Switchover. As you may already know, BT is planning to switch off all old analogue phone lines as they go completely digital. They hope to have the whole country using a digital phone service by 2025.
When BT goes completely digital it will mean that landline plugin phones and any devices that use a landline will be switched over to an internet connection.
Here at SureSafe, we realised we must address this problem. Although the country won't be fully digital until 2025, SureSafe has already created a solution in the form of a new digital lifeline personal alarm called the SureSafe Guardian.
The SureSafe Guardian is for use in the home and garden. But, instead of plugging into your analogue telephone line, it functions through your WIFI or by plugging the base directly into your router.
The new SureSafe Guardian is an affordable Lifeline alarm that offers help at the touch of a button, and is 'future-proof' against the upcoming changes to the phone systems.
If you're using one of our new SureSafe Guardian lifeline alarms for the elderly, you'll find it will continue to work after the digital switchover.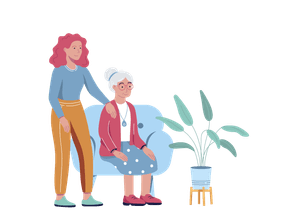 SureSafe in the future
SureSafe is always looking for ways to improve the technology used in our lifeline personal alarms. In the 1980s personal alarms were only basic boxes that plugged into a landline with an SOS button. In fact, many personal alarm companies still use this method today.
We haven't stayed in the past. We are industry leaders, delivering easy to use and install lifeline alarm systems you can wear with confidence.
SureSafe recognises the need to look to the future and that's why we created our cutting edge yet simple to use range of alarms. We're also committed to bringing our lifeline alarms for the elderly into the digital age.
Our customers come to SureSafe because they know we use our technological know-how to develop reliable lifeline alarm systems. We solve problems other companies don't feel the need to address. SureSafe is constantly looking to the future and listening to our customer's needs.
When you're wearing a lifeline personal alarm you know you have the benefit of using a device designed by a company that listen, research, and create solutions to help you keep your independence.
If you want to know more about SureSafe and how they can help you, get in touch with us by email or give us a call on 0800 112 3201.
Read reviews from our existing lifeline alarm customers
Just signed up for a monitored pendant with fall detection and tracking. The company answered the phone immediately. The forms were simple to complete. The pendant arrived straight away and we were up and running in 2 days without any hassle at all. We proceeded to test the system and it all worked exactly as it was supposed to. The mobile app works well too. The helpline responded immediately and the person who answered the phone was well trained. The whole experience was simple, slick and well organised. It was a pleasure to deal with such a professional company.
Mike J.
3 hours ago
Wanted an emergency personal alarm for my Mum. After a lot of research I saw this company on Which & spoke with John MacGugan about what product best suited our needs. Brilliant direct comms, guidance, features & advice on SIM. No pressure sales so we bought a SureSafeGo Family Monitored pendant. Really great pricing, no monthly costs & super quick overnight delivery. Easy set up for 3 & after a quick charge we were 'live'. I am also confident that the after sales support will help us truly benefit from this product. Cheers
Pete F
5 days ago
We have had the services of Suresafe for almost 4 years for our elderly father. They have been excellent throughout and it has been a real comfort and support to know they were always on the end of the line if needed. If our father pressed the device by mistake, he was always met with a cheery voice and a simple are you ok. It also gave him piece of mind knowing we could all be reached easily if he needed.

Ms F Penn
6 days ago
Excellent.
Clear instructions.
Made this an easy operation.
Giving the whole family the knowledge that if our loved one needs us the pendant will do its job.
Andrew Murphy
2 weeks ago
Great experience. The product is excellent. So is the service! I can highly recommend.

John Perkins
2 weeks ago
We were looking for an alarm with the personal touch rather than a connection to a help desk if activated for my elderly mother. The SureSafe alarm ticked all the boxes. Website was very easy to navigate and impressed that they offered chat functionality to connect. This was quick and easy to use and John was extremely helpful. He also followed up a few days later as promised.
We ordered and it arrived as promised the next day.
Jill Higgins
2 weeks ago
John was really helpful and went through the ordering process with my wife, giving me peace of mind for my Mum and I. Great service!
Keith A
3 weeks ago
My Mum's SureSafe Guardian is installed and working, thanks to SureSafe for such speedy delivery and help setting it up when I called. It's really reassuring knowing my Mum can call us if she needs help and I slept better last night than I have done for ages.
Sue Bebbington
1 month ago
I have just purchased a sure safe guardian wrist watch alarm for my mum and have to say the experience initially over chat and then by phone with John Macgugan, sales manager, was excellent. He was extremely helpful guiding me to the right product (I would have bought the wrong one with a SIM card which wouldn't have worked due to poor network where my mum lives) and agreeing to fast track the postage to be able to get it in time.
Nigel David
1 month ago
Brilliant service - literally saved my mum's life when she fell down steps in the garden onto paving and broke 6 ribs! Without this alarm no-one would have known and too awful to think what would have happened. Strongly recommend.
missld
1 month ago