Always worried about a loved one's safety?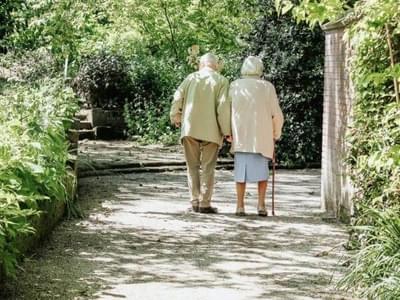 Whatever the situation is, now you, your family members and your loved ones can live a carefree and independent lifestyle with the SureSafe range of telecare devices, which includes pendant alarms for the elderly, fall detection devices and alarms that work both at home, and away from it.

So, what are telecare devices?
The best personal alarm for elderly people is one that will help them feel safe in their own home and keep them living independently for longer. Our personal alarm systems do just that. We have a range of pendant alarms and wrist alarms that help people feel confident that help is on hand at any time of the day or night, reducing panic.
But what about you? Do you find yourself constantly worried about a loved one's safety? An alarm with an emergency button for elderly relatives to press when they need help might put your mind at ease.
You may be worried about your parent's mobility and want them to be safe when you're not around. In this case, a fall alarm will be helpful. With something like a wrist worn fall detector, you can be sure that the alarm is triggered even if an elderly relative can't press the emergency button. This means that they get help right away even if they lose consciousness.
Which is the best personal alarm for elderly people? SureSafe alarm pendants for elderly people have a range of styles and features. We've put together information on personal alarms, our product pages also explain how and where to buy personal alarms from us.
SureSafe range of telecare devices includes:
SureSafe 24/7 monitored alarm devices are easy to install and use. It will connect to a trained Response Centre Operator night or day. It uses your landline but doesn't interfere with it - its 100m range means that you can use it in the home of the garden. It also has a waterproof pendant alarm which means that it can be used in high-risk fall areas like the bathroom. It can be worn as a pendant, or wristband.
This is a robust device that can be worn as a wristband or a pendant. With FallSafe you do not need to press the SOS pendant because it can detect a fall. This makes FallSafe devices good seizure alarms. The detection makes it especially beneficial for people with severe medical conditions that cause unconsciousness e.g. epilepsy, diabetes and Parkinson's disease. It also helps with fall prevention in the elderly - it is thought that just having a personal alarm makes wearers more confident on their feet.

This elderly fall alarm has a fall detector that measures changes in air pressure and speed of movement to detect a fall. It also helps in preventing false alarms. If the alarm has detected a fall mistakenly, the wearer can press the button to deactivate it. It is a helpful alarm for elderly living alone as it uses 24/7 monitoring and a range to suit the home and garden.
This is a personal alarm is a 'go anywhere' fall alarm for elderly people. It is linked to a mobile phone which calls or texts people when you need help. You can talk to them using the pendant and you can choose to have it family monitored or 24/7 monitored. You do not need a landline for this personal health alarm - it works anywhere where there is a reliable mobile phone signal. It also uses GPS tracking to locate the wearer which will give you peace of mind if you are worried about a loved one who wanders off and gets lost.


Why should you choose SureSafe alarm devices?
We have some of the best personal alarms UK providers have to offer. They include GPS tracking, fall alarms and 24/7 monitoring - If you're worried about a loved one's safety, simply choose the SureSafe personal alarm that best suits your needs, or find out how automatic fall detection could give you and your elderly relative peace of mind.
Want to know how to use a personal alarm? Your lifeline alarm should be easy to set up and use in just a few simple steps. If you're having difficulty, our Independent Living Specialists will be more than happy to talk to you. Alternatively, you can fill out our form to get more information.

You can call us on 0808 167 7078 or fill out to this form so that one of our independent living representatives can get in touch with at the earliest.