How to prevent falls in the elderly in and out of the home
Why is fall prevention so important?
As the human body ages, it becomes more and more susceptible to diseases and accidents leading to a fall.
Per falls facts released by the Public Health England, The Public Health Outcomes Framework reported 255,000 emergency hospital admissions related to falls among patients aged 65, with 8% of these being above the age of 80. Falls not only lead to severe injuries and disability, but they are the reason behind a loss of confidence and increasing dependence on other family members, or even moving into a nursing home.
Because as our parents and grandparents age, their health deteriorates and they became more vulnerable to their bodies weakening and the risk of falls increasing. Falls impact not only their physical but mental health as well. Sometime our elderly loved ones fall due to an accident e.g. a trip, and sometimes due to the physical weakening of the person that falls. They say prevention is better than a cure, with falls, fall prevention is better than anything.
This is why in this blog we have decided to talk about the common factors leading to falls in the elderly and what we can do, as a considerate family member, to go about preventing falls at home. Elderly fall prevention is vital.
DECLINING BALANCE:
With age comes age-related muscle degeneration, instability, and a decline in body balance. This change in gait escalates the possibility of fall.
DISEASES:
One of the primary causes of falls in the elderly is the onset of arthritis. It is important you get it checked before it leads to a fall. Change in vision can also lead to falls. Other than arthritis, fall could also signal towards a much larger health problem like Alzheimer's, Parkinson's Disease, etc, which should be immediately investigated.
PRESCRIPTION DRUGS:
Prescriptions drugs can cause dizziness, making navigating around the home or outside a difficult task, often leading to falling. You should immediately talk to your physician about either decreasing your dosage or changing to other medicine that will not have this effect on you.

How do we go about preventing falls at home?
FOOTWEAR:
Make sure that the slippers and shoes they wear are either anti-skid or are made with a rubber sole to enhance grip while walking. Also, check whether or not the shoe provides ample ankle support. This is an easy elderly fall prevention tactic.
A MEDICAL ALARM OR LIFELINE ALARM:
Technology has made our lives easier. With SureSafe alarms for the elderly like their pendant fall alert devices, you can be sure that your elderly relative will get help as quickly as possible. SureSafe fall pendant alarm will help a wearer who has had a fall, get immediate medical attention with a push of an emergency or panic button. You can also get them a device from a wide range of SureSafe fall detection alarms that automatically detect a fall with the change in air pressure and airspeed, without the wearer having to push the button. While alarms are not preventing falls at home, they definitely give your loved one the best chance of getting the help they need after a fall has occurred.
VISION CHECK-UP:
As we grow older, getting regular check-ups of our vitals becomes extremely important. To lower the risk of falling, it is essential to schedule regular vision tests with a proficient ophthalmologist to ensure that their vision and prescriptions glasses are up to date. Seeing the optician regularly is an essential part of elderly fall prevention.
AROUND THE HOME:
There is also an abundance of other things you can do around the home to help keep your elderly loved one safe. Here is a great article on aging in place that is packed full of ideas for you to consider.
You can trust SureSafe's range of personal alarm fall detection devices to help your elderly loved ones live an independent and healthy life. We aim to make the golden years of your family members and loved ones safe and enjoyable, where they can live their life to the fullest, knowing medical help will be immediately provided with SureSafe alarms.

Take a look at our personal alarms
We have a range of fall alarms for the elderly. A personal alarm system can be a great way of helping your elderly parent or loved one stay independent.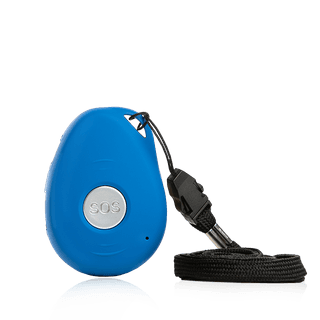 SureSafeGO Family Monitored
Mobile GPS tracker alarm. Be safe anywhere, SOS button, fall detection, calls family & friends
Fully Mobile

Automatic Fall Detection

GPS Tracking
View Details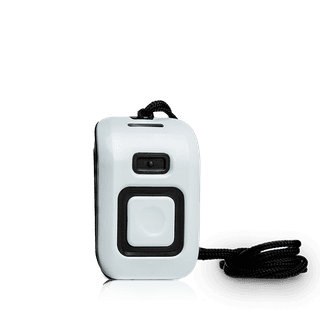 Fall Alert
Neck worn personal alarm that can detect a fall and call for help.
Helping People Stay in their Homes Longer

Showerproof

Discreet and Lightweight
View Details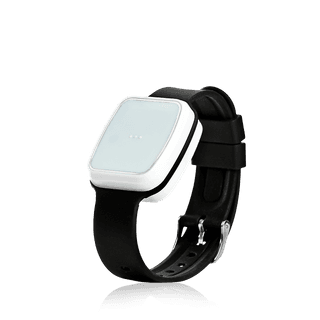 FallSafe
Wrist worn fall detector alarm that can detect a fall and get you or a loved one the help they need.
Helping People Stay in their Homes Longer

Showerproof

Uses Landline
View Details