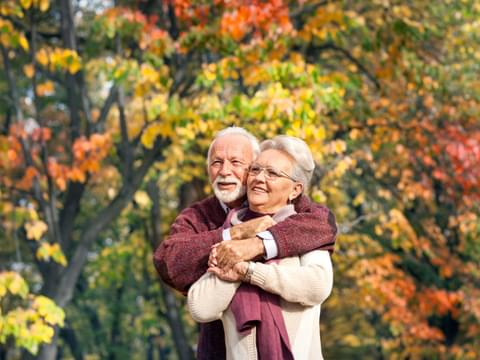 Ranked #1 By Age Space for Best Personal Alarms
You can feel confident that your loved one will be safe with a SureSafe alarm. Our two monitoring centres currently look after over 170,000 people across the UK.
In partnership with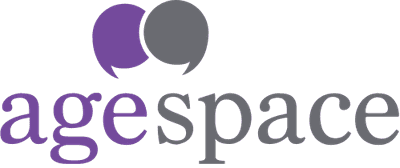 It's easy to see why Age Space rank SureSafe #1. SureSafe are tried and trusted, the leading personal alarm provider in the UK. We launched the first mobile alarm in the UK back in 2015 and are industry leaders in 'go anywhere' alarms. Our flagship SureSafeGO alarm keeps tens of thousands of people safe every day!
The Original and Best Mobile Alarm in the UK!
SPECIAL OFFER
£10 off our standard pricing, already applied for you!
What does Age Space say about us?
"The SureSafeGO 24/7 Alarm is excellent for an older person who lives alone and may be at risk from a fall. It's GPS tracking and use of mobile telephone technology makes it extremely helpful for people who still enjoy getting out and about, or those who wander. "
What do most people buy?
SureSafeGO
Mobile GPS tracker alarm. Be safe anywhere, either 24/7 Monitored or Family Monitored
Fully Mobile: Use at Home or on the Go

Links to a Trained Response Centre Operator with the Touch of a Button (24/7 Monitored)

Call Family and Friends with the Touch of a Button
Buy Product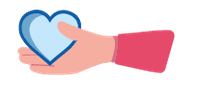 You're in safe hands, but don't just take our word for it
4.8/5 stars on reviews.io
Unobtrusive. Easy to setup and use. Gives me confidence if I have to pop out to the shops, knowing, if my wife falls, she can contact me immediately. We'll worth the investment.
Barry
22 hours ago
Product came quickly, my partner has pressed button by mistake several times, it has been answered with a nice friendly voice everytime. Since my partner has had this alarm, I feel alot happier when I am working.
Wavenley
5 days ago
The dragon finds that the alarm is working well, thanks for the speedy delivery and service.
David
5 days ago
Great service from start to finish. They're alway contactable if you have any questions. Very friendly, knowledgeable staff. I feel much better now my elderly mother and uncle have an alarm each. It's very easy for my sister and I to check the status of their alarms via our mobile phones. So glad we chose Suresafe!!
Anonymous
8 days ago
Suresafe alarms respond quickly to install the right equipment for my family and friends. They added additional services to keep my mom safe ☺️
Suzanne
8 days ago
Very pleased with SureSafe indeed, dad has no problems with it either, half the time he doesn't even know he's got it on, which is great, he's had a call before from SureSafe to say he needs to charge it, which is excellent, at the moment though he's not well enough to go out the flat, but it's great reassurance for me, that if he needs help it's right there, seeing as he lives on his own. Honestly couldn't recommend this highly enough, absolutely fantastic item, and brilliant with the GPS too. There is nothing to fault with it, it's a wonderful item, so well done. Anyone thinking of getting one, you certainly wouldn't be disappointed with SureSafe.
Mrs Wills
8 days ago
Really pleased with the SureSafeGo alarm. Had concerns about mobile signal but it does pick up eventually and keeps trying until it does. Both mum and I feel alot happier to know she has a means of contacting me if she feels unwell or falls. Just wished the instruction booklet didn't include the word 'elderly'. Mum's fiercely independent and a very young 81 year old. Actually I could do with this alarm myself when I go horseriding!!
Miranda Howrihane
28 days ago
Feeling much more confident now that I have my alarm. Very friendly staff, product is easy to use and super simple to set up. Even for someone as old as me! Great work SureSafe! I would definitely recommend them.
Anonymous
1 month ago
Very helpful
Peter Kendrick
1 month ago
Very easy to choose the alarm needed and arrived exactly on time as promised. Very happy with my purchase.
Lynne Hatt
1 month ago