Recommended By Age Space for Best Personal Alarms
Listed #1 on Age Space. You can feel confident that your loved one will be safe with a SureSafe alarm. Our two monitoring centres currently look after over 170,000 people across the UK.
A Company You Can Trust
You can feel confident that you are in safe hands with SureSafe. We are UK leaders in personal alarms. Our monitoring centres have the top industry accreditations available, and our Sales and Customer Service teams have the 5 star customer reviews to back it up!




What do most people buy? See why the SureSafeGO 24/7 is the best-selling alarm on Age Space since 2020!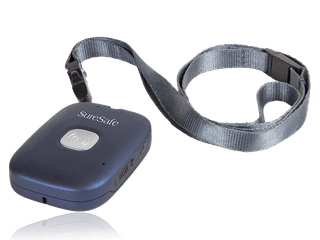 SureSafeGO 24/7 Connect - Age Space Exclusive
Age Space Only Special Offer - £20 Off + Free App Worth £36/year + Lifetime Warranty
Fully Mobile

Automatic Fall Detection

GPS Tracking
Buy Product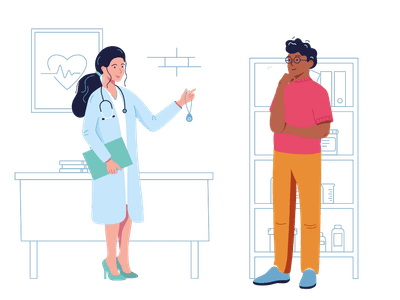 Risk Free Trial
Enjoy a 30-day risk-free home trial on any 24/7 monitored alarm and get peace of mind for you and your family.*
Age Space Recommended 24/7 Monitored Personal Alarms
Check out our range of Age Space recommended alarms that come complete with 24/7 monitoring. Have total peace of mind that you or your loved one can get the help you need, whenever you need it. Simply press the button and we will be there no matter what time of day or night it is. If you choose an option with fall detection then you can have an even greater level of safety and peace of mind!
SPECIAL OFFER
Age Space exclusive offers – these prices cannot be found anywhere else! SureSafeGO 24/7 Connect - £20 off + free App worth £36/year + lifetime warranty.
Age Space Recommended Family Monitored Personal Alarms
Not looking for an alarm that calls through to a 24/7 response centre? Prefer an alarm that contacts family and friends directly? Age Space recommends these two family monitored alarms as being market leaders. If you have family and friends that are close by and able to help in an emergency, if the alarm user would feel more comfortable with their alarm contacting a loved one directly, or if you are looking for an option without monthly fees, family monitored alarms might be the best option for you.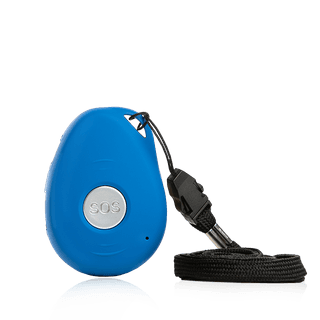 SureSafeGO Family Monitored
Fully Mobile

Automatic Fall Detection

GPS Tracking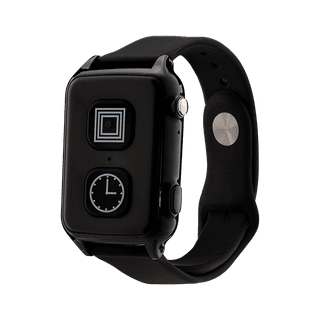 SureSafeGO Plus Family Monitored
Fully Mobile

Automatic Fall Detection

GPS Tracking
What does Age Space say about us?
"The SureSafeGO 24/7 Alarm is excellent for an older person who lives alone and may be at risk from a fall. It's GPS tracking and use of mobile telephone technology makes it extremely helpful for people who still enjoy getting out and about, or those who wander. "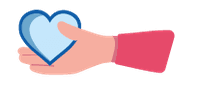 Youre in safe hands, but dont just take our word for it
4.8/5 stars on reviews.io & Trustpilot
Great quality alarm, quickly delivered.
Once it arrived Mum and I tried the alarm and got a quick, clear response- very reassuring.
I like the fact that Mum can speak directly into the alarm and receive a response. I can't see the point of the other alarms that require you to speak into a base unit. Not much use if you need assistance in a different room!
Hopefully she won't need to use the alarm but we are all happier in the knowledge that wherever she is she will be able to speak to someone to get help.
Johanna
1 week ago
Purchased the SureSafeGO pendant for my mother to give her confidence in retaining her independance after a knee operation at 84. After significant research with a variety of companies and products it was the exceptional detailed customer service without pressured selling from Richard that secured our purchase. We later revisited Richard to update the pendant to the lastest version!
Paula
1 week ago
Excellent customer service from John. Not only took the time to listen to my requirements in full and recommended the correct unit, but went a step further by setting up the unit before it was despatched. Exceptional service
Dee
2 weeks ago
Purchased the SureSafeGO Family Monitored Pendant for my 97yr old Mum. After an informative discussion with John from the Company I chose this Pendant Alarm for her & it was an ideal choice for her. She has no Internet or Smartphone & I needed something that was easy to use. It arrived the following day & was really easy to set up following the instructions in the pack. Having looked at many options online I can honestly say that I am really pleased with the choice that I made & was really grateful for the help & guidance I received on the phone from John. I would definitely recommend this product for anyone who wants a robust easy to use emergency pendant for an elderly relative.
Linda Owen
2 weeks ago
I have been with this company for quite a few years and have always had good service from them. Thanks to the help I received today from John I have been able to change my present pendant alarm to another type without any problem.
Jean Leggett
3 weeks ago
I spent a long time looking at alarm options for my mother and my aunt and then found SureSafe. John made the selection process so easy and was able to answer all my questions. Would definitely recommend the product, the company and the personal service.
Anonymous
1 month ago
Wholly impressed with the speed of response - from initial enquiry, to the order and delivery, but perhaps more importantly, to speed of answering a couple of clarification questions that arose, which bodes well if - and when - the alarm is activated. I was concerned about setting up the device given that the wearer has no understanding of tech, but SureSafe is clearly used to this and the set up was straightforward. So far so good, it is now down to the user to make sure she wears it.....the lanyard and key fob are great, maybe a clip to fix to clothing as an option might be useful too.
Sarah Haskell
1 month ago
My elderly mother who has Parkinson's took a nasty fall in her garden very early morning and remained there for a couple of hours before I was alerted. I therefore researched alarms, she had previously had a pendant alarm which she often set of by mistake so stopped wearing it and got very confused by a squawker box. The Sure Safe family monitored wrist alarm seemed ideal but I had questions about her tremor and our poor signal coverage, so I phoned the company and spoke to John MacGugan, sales manager. I cannot thank or praise him highly enough he talked me through every aspect, including ensuring I was selecting the correct product for my mothers and my life style and situation and at no time was there any pressure to purchase or sense that I was asking silly questions. Needless to say we have purchased the alarm which has been dispatched the same day and it works as efficiently as the sales manager I shall post another review of the alarm.
Teresa Fisher
1 month ago
Richard helped us over a number of calls to make our decision regarding which alarm would be best for my Mum. He always seemed to be available at the end of the phone to answer any questions.The suresafe go plus alarm with speaking watch, fall detection and the ability to speak to Mum through the device is fantastic. It gives us all such peace of mind. Thank you.
Karen Sweet
1 month ago
Fantastic customer service, have two alarms (Mum & MIL) John was incredibly helpful and both arrived the next day. Excellent GPS alarm and operator speaking through the pendant is a huge bonus. Highly recommend SureSafe.
Emma Larsen-Williams
1 month ago