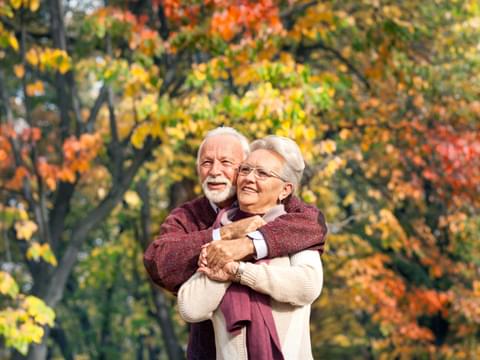 Recommended By Age Space for Best Personal Alarms
You can feel confident that your loved one will be safe with a SureSafe alarm. Our two monitoring centres currently look after over 170,000 people across the UK.
In partnership with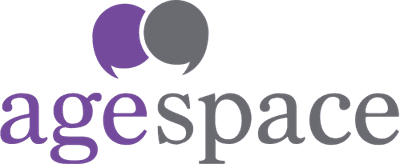 It's easy to see why Age Space rank SureSafe #1. SureSafe are tried and trusted, the leading personal alarm provider in the UK. We launched the first mobile alarm in the UK back in 2015 and are industry leaders in 'go anywhere' alarms. Our flagship SureSafeGO alarm keeps tens of thousands of people safe every day!
The Original and Best Mobile Alarm in the UK!
SPECIAL OFFER
£30 off the SureSafeGO 24/7 Monitored and £10 off our other 24/7 monitored alarms below, already applied for you!
Age Space Recommended 24/7 Monitored Personal Alarms
Check out our range of Age Space recommended alarms that come complete with 24/7 monitoring. Have total peace of mind that you or your loved one can get the help you need, whenever you need it. Simply press the button and we will be there no matter what time of day or night it is. If you choose an option with fall detection then you can have an even greater level of safety and peace of mind!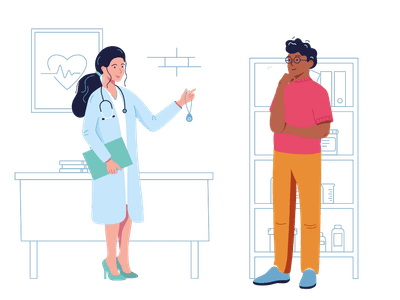 Risk Free Trial
Enjoy a 30-day risk-free home trial on any 24/7 monitored alarm and get peace of mind for you and your family.*
Age Space Recommended Family Monitored Personal Alarms
Not looking for an alarm that calls through to a 24/7 response centre? Prefer an alarm that contacts family and friends directly? Age Space recommends these two family monitored alarms as being market leaders. If you have family and friends that are close by and able to help in an emergency, if the alarm user would feel more comfortable with their alarm contacting a loved one directly, or if you are looking for an option without monthly fees, family monitored alarms might be the best option for you.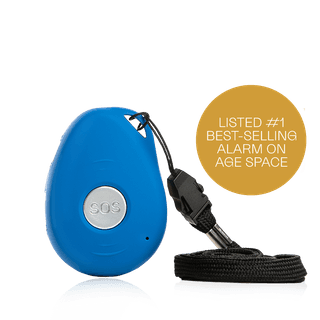 SureSafeGO Family Monitored
Fully Mobile

Automatic Fall Detection

GPS Tracking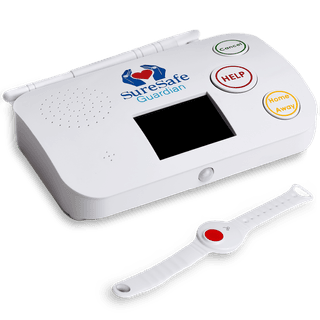 SureSafe Guardian
One-touch Personal Alarm

Fully Digital

Friends & Family App
What does Age Space say about us?
"The SureSafeGO 24/7 Alarm is excellent for an older person who lives alone and may be at risk from a fall. It's GPS tracking and use of mobile telephone technology makes it extremely helpful for people who still enjoy getting out and about, or those who wander. "
What do most people buy?
SureSafeGO 24/7 Monitored
Mobile GPS tracker alarm. Be safe anywhere with 24/7 monitoring & fall detection!
Fully Mobile

Automatic Fall Detection

GPS Tracking
Buy Product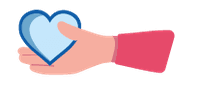 You're in safe hands, but don't just take our word for it
4.8/5 stars on reviews.io
We have recently purchased the SureSafe Go for an elderly relative and so far our experience with the device has met expectations. While no need yet for the device to be used in anger, testing how it worked and it's suitability for the wearer who is hard of hearing has been good. If I had one niggle, the documentation could have been a little clearer, the little booklet's font mad it difficult to understand if it was A1 or Al when setting the numbers. I also see references to a geofence when looking online, but can see no documentation.
Gary Cowan
3 hours ago
Just ordered a Fall Safe alarm system for my Mom. Support form the telephone team to answer my questions has been great and the ordering process was simple and straight forward. The price is good too as the same system is available elsewhere for up to £50 more.
Mark Phillips
4 days ago
I have Epilepsy so this is perfect when home alone or out on a walk, I have complete peace of mind now. John MacGugan was very clear on how it works and what the benefits to having one, it made perfect sense to purchase one - Great product and even more so great service from John he was understanding of my situation. As promised my alarm arrived the next day, cant fault the product or John, Brilliant!
David
4 days ago
Needed a personal alarm system as I have started to experience falling due to diabetic neuropathy. John was brilliant and made sure that I got the right equipment and the cost was extremely reasonable. Also having the 24 hour monitoring is so very reassuring and at £15.99 a month well worth having.
Alistair Moloney
1 week ago
I have been really pleased and felt assured throughout that my needs would be met. The service provided by John and the team has been second to none. Thank you. I'd definitely recommend.
Mr Richards
2 weeks ago
Looking for a personal alarm system for the in-laws which will give us peace of mind. John from Sure safe has sorted the ideal system. Great to deal with and first class kit with the exact solution we were looking for Mr and Mrs Kilshaw
Mr and Mrs Kilshaw
2 weeks ago
Can't recommend this company enough for the service provided by John Macgugan and team from start to finish the work was carried out to a high standard and delighted with the peace of mind it brings.
Claire
2 weeks ago
The time has arrived to put something in place for my 79 year old father. It was a pleasure to discuss my Dads plight with John on the sales team. He gave me all the options available however he steered myself in the right direction for the SuresafeGo. Safe to say Dads happy with using it plus it's given my wife and I the knowledge that if there's a problem there's a reaction. Thank you Suresafe
Richard
2 weeks ago
Great service from the Suresafe team, great product and clearly the product we bought has been thought through. Can't recommend them enough. Thankyou
Louise Roberts
2 weeks ago
From initial telephone call to John right through to set-up and delivery everything was handled speedily and efficiently. Mum tested the alarm immediately on receipt and the monitoring service were fantastic; friendly and reassuring. She has confidence now after her previous alarm company let her down very badly. Thank you SureSafe
David & Maz
2 weeks ago