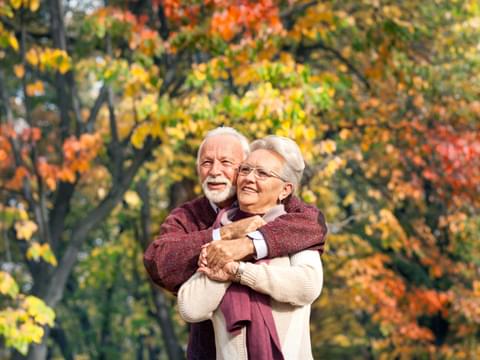 Recommended By Age Space for Best Personal Alarms
You can feel confident that your loved one will be safe with a SureSafe alarm. Our two monitoring centres currently look after over 170,000 people across the UK.
In partnership with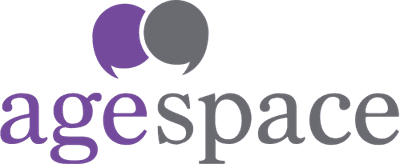 It's easy to see why Age Space rank SureSafe #1. SureSafe are tried and trusted, the leading personal alarm provider in the UK. We launched the first mobile alarm in the UK back in 2015 and are industry leaders in 'go anywhere' alarms. Our flagship SureSafeGO alarm keeps tens of thousands of people safe every day!
The Original and Best Mobile Alarm in the UK!
SPECIAL OFFER
Age Space visitors can save £128 on the SureSafeGO with 24/7 monitoring – these prices cannot be found anywhere else! This offer is only available when you purchase online here.
Age Space Recommended 24/7 Monitored Personal Alarms
Check out our range of Age Space recommended alarms that come complete with 24/7 monitoring. Have total peace of mind that you or your loved one can get the help you need, whenever you need it. Simply press the button and we will be there no matter what time of day or night it is. If you choose an option with fall detection then you can have an even greater level of safety and peace of mind!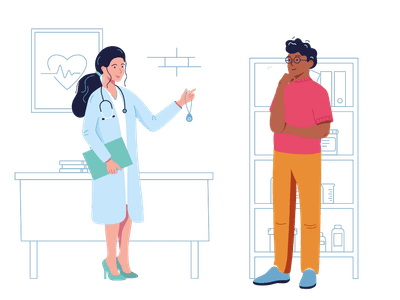 Risk Free Trial
Enjoy a 30-day risk-free home trial on any 24/7 monitored alarm and get peace of mind for you and your family.*
Age Space Recommended Family Monitored Personal Alarms
Not looking for an alarm that calls through to a 24/7 response centre? Prefer an alarm that contacts family and friends directly? Age Space recommends these two family monitored alarms as being market leaders. If you have family and friends that are close by and able to help in an emergency, if the alarm user would feel more comfortable with their alarm contacting a loved one directly, or if you are looking for an option without monthly fees, family monitored alarms might be the best option for you.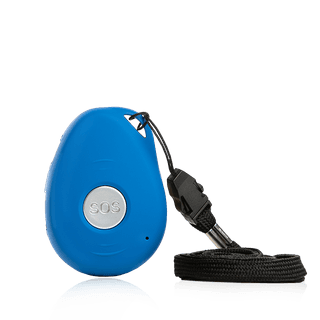 SureSafeGO Family Monitored
Fully Mobile

Automatic Fall Detection

GPS Tracking
What does Age Space say about us?
"The SureSafeGO 24/7 Alarm is excellent for an older person who lives alone and may be at risk from a fall. It's GPS tracking and use of mobile telephone technology makes it extremely helpful for people who still enjoy getting out and about, or those who wander. "
What do most people buy?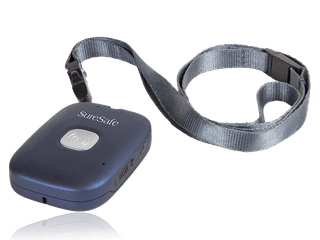 SureSafeGO 24/7 Connect - Age Space Exclusive
Mobile GPS tracker alarm. Be safe anywhere, 24/7 monitored with fall detection, talking pendant and family app.
Fully Mobile

Automatic Fall Detection

GPS Tracking
Buy Product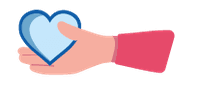 Youre in safe hands, but dont just take our word for it
4.8/5 stars on reviews.io & Trustpilot
We called SureSafe and spoke with Richard who was extremely helpful and patient. Nothing was too much trouble and he explained details very clearly about a personal alarm for my Mother. Thank you!
Sally Ann
2 weeks ago
Phoned to purchase a Fall safe alarm for my 95 year old Mum. It was needed quickly as she was being discharged from a home. Spoke to John, he was very helpful & the alarm arrived the following day. Mum is very happy with it especially as it is light to wear. We did the alarm test & I was very impressed with the politeness & speed of answer. Let's hope it is never needed, but I feel confident knowing that Mum has it & that help is there if she does.
Anonymous Customer
1 month ago
Contacted SureSafe to purchase a SureSafeGo personal alarm for my 90 year old mother. I spoke to John who was very knowledgeable and answered all my questions and was extremely helpful in setting up the alarm and posting it out the same day. We have had the alarm for 3 weeks now and it has reassured my mother and all the family as to her safety and well being. I can thoroughly recommend this product and company. John was friendly, helpful and provided exceptional customer service for which I am very grateful.
Anne
2 months ago
The team went a long way to trry to fix the issue and were patient and persistent.
Michael Rodrigues
2 months ago
Excellent customer service from Daniel, he was professional, helpful and ensured all my queries were resolved swiftly. Highly recommend this company, thank you!
Michelle
2 months ago
Today and over the last few days I received excellent customer service from Terry at suresafe. He addressed the issues I was having worked hard to address them and communicated as promised through out the process. Thankyou
FS
3 months ago
We had a few issues with my Dad, Looked into personal alarms and found Suresafe, from start to finish had great communication with all questions answered,we have been using it for about a month and just for peace of mind it is worth every penny
Monica
3 months ago
Really happy with dad's SureSafe alarm. It was really easy to set up and dad is happy that it doesn't look like an old person alarm. The staff at SureSafe have been really helpful when we needed them too. Would highly recommend.
Caroline
3 months ago
Super happy with the SureSafeGo, it has provided me and my family with a lot more peace of mind and independence for my Grandad. Wasn't too sure which product would be best for my Grandad but the customer service team were very good and helped us find the best product for him.
Thomas Jones
3 months ago
Excellent service. Richard Sheil was polite, patient and answered all questions. My Mum and I spent a long time asking lots of questions and we purchased the sure safe go 24/7 connect.
Louisa Houghton
3 months ago