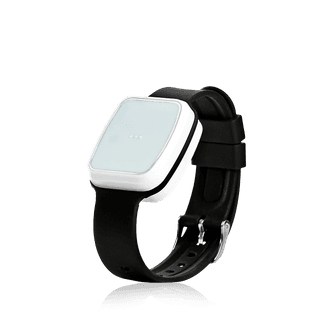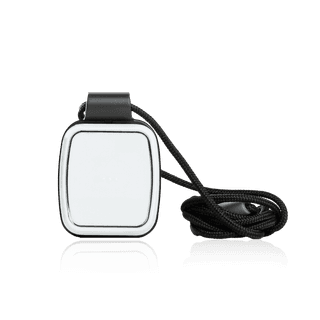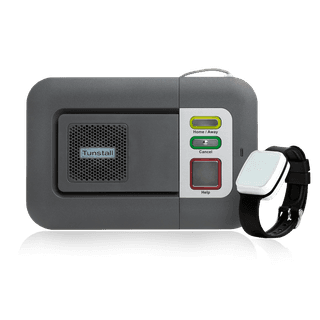 FallSafe
Helping People Stay in their Homes Longer

Showerproof

Uses Landline
Automatic Fall Detection

This alarm detects a fall and automatically calls for help without needing to press the SOS button

24/7 Monitoring

We are here 24/7 to answer your alarm calls and get the help you need

One-touch Personal Alarm

Should you suddenly feel unwell, have a trip or fall, or any other type of emergency, get the help you need at the touch of a button.

100m Pendant Range

This alarm has a range of 100m so it can be used in the home or garden.

Easy to Set Up and Use

Easy to set up and ready to use straight out of the box.
FallSafe Fall Detector Alarm
Discover why the FallSafe fall detector alarm is the perfect option for a wrist-worn fall detection alarm
Easy to set up and simple to use
The FallSafe is a fall detector alarm that can detect when you or a loved one has had a fall. It also has an SOS button on it that allows you to call for help with a single press. When the alarm is activated, it calls through to our 24/7 response centre. From here, one of our trained Response Centre Operators will get you or your loved one the help you need, fast.
Often when an individual has a fall they are physically unable to push the button on a traditional 'push button' pendant. This can be because they have either lost consciousness or are physically unable to e.g. following a stroke or heart attack.
Wearing a FallSafe fall detector wristband or pendant means that the alarm can be activated without the user needing to push the button. The FallSafe uses inbuilt sensors to detect falls and links to our 24/7 Connect monitored alarm services meaning that you have absolute peace of mind that your emergency call will be answered.
The base unit is plugged into your phone line and will call through to one of our trained Response Centre Operators, any time of the day or night. The operator will talk to you via the base unit to understand what is happening. They will then arrange for the appropriate help. This can include calling family or friends, calling the emergency services or both.
If we cannot talk to you through the base unit we will phone you on your landline or mobile. If you cannot answer the phone, we will call your nominated contacts to ask them to check on you. If your nominated contacts are not available we will call the emergency services and ask them to visit you, to make sure that you are OK. No alarm calls go unanswered.
This alarm can be worn on either the wrist or around the neck. It is showerproof and has a range of up to 100m which means that it can be worn anywhere in the home and garden. It will give you peace of mind in higher risk areas for a fall such as the bathroom.
The FallSafe fall detector alarm plugs into the landline and it does not interfere with your telephone. It is easy to set up and use but installation and demonstration is also available, should you need it.
There is no need to charge this alarm. The FallSafe has a two-year battery, when this runs low, we are alerted and send a new one out free of charge. The base unit also has a battery back-up so that it will work even if there is a power cut.
After you make your purchase, we will contact you to collect more details including nominated contacts, medical information and direct debit information (where you are paying monthly). There is no minimum contract period and this can be cancelled at any time. The renewal price when paying annually for subsequent years is £219. The equipment is rented. You simply return it to us when you no longer need the service. When purchasing the annual plan, there is a £45 set-up fee included. This set-up fee is non-refundable after 14 days.
Falls can come in many different forms and the fall detector is not guaranteed to detect every fall. We recommend that the user manually activates the device whenever possible.
The fall detection technology in this product does not allow the analysis and interpretation of all fall situations. Soft falls, slumping falls, descent controlled falls against a wall or a chair, etc. may not be detected by our products.
NOTE: The FallSafe comes with two wearing options. It will be delivered in the wrist worn version, it will also include a neck cord allowing you to switch it to neck worn (setting changes required). Only one button received per order, two wearing options included.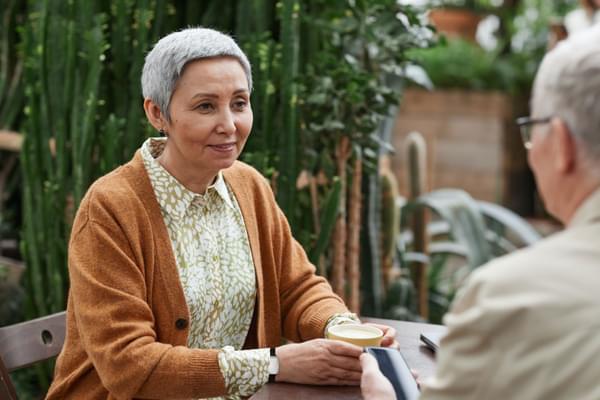 Fall detection - keeping you safe
Our key product features are designed with you and your family in mind. Feel confident in knowing that your loved one has 24/7 access to the right support in the event of a fall or any incident which may threaten their safety.

Feature list
Features
Helping People Stay in their Homes Longer

Our personal alarms help you maintain your independence. You can live in your own home, safer and for longer, with a SureSafe alarm

Showerproof

Suitable for use in high-risk areas such as the bathroom.

Uses Landline

You will need a landline for this but you will not need a new telephone socket and it will not interfere with your phone.

Discreet and Lightweight

This personal alarm is small, discreet and lightweight. You won't even know you're wearing it.

Battery Back Up

The base unit has a battery back up in case of a power cut.

Installation & Demonstration Available

If required, we can arrange for someone to install this alarm and give you a demonstration.
Specification
Stylish & Discreet

The FallSafe fall detector alarm with 24/7 monitoring is lightweight, measuring 37 x 33 x 13mm and weighs only 35 grams. It is available as a wristband or pendant. At just one touch of the SOS button, you can alert us that you need help.

Fall Detection Technology

Using 'Smart Technology' the FallSafe 24/7 monitored alarm automatically detects when the wearer has had a fall. It senses a change in air pressure and speed of movement and alerts our trained response centre operators any time of the day or night.

Battery Alert

The alarm comes with a base unit that plugs into the mains. This has a battery back up so if there is ever a power cut, you can be sure that it will keep working.

If a power cut ever does happen, we will get an alert and let your nominated friends or family members know.

The wristband has a 2-year battery. When this runs low, we get alerted and send out a new battery free of charge.


User Friendly

The FallSafe with fall detection and 24/7 monitoring is easy to set up and use. Installation and demonstration is available if you would like it.

Read some of our great reviews of our alarms with fall detection
My father (91) recently had a fall at home (he lives by himself) and he used the SureSafe button that he was wearing to call for help. They quickly contacted my sister-in-law but the phone line was bad and the connection could not be made. So SureSafe then called the local emergency services in my father's area and two police officers came to get him back on his feet. I would definitely recommend this company and their service for elderly people who may need help if they get into any difficulty.
Will Irwin
3 years ago
Exceptional Customer Service and Excellent Product. This company have completely exceeded my expectation... I can not speak highly enough about them. They went over and above to ensure that was able to achieve my goal of receiving my Fall Safe urgently and have it set up in super fast time. I would recommend them in a heart beat. My father was really pleased with the alarm warn on the wrist which is totally waterproof which means he does not need to take it off. I could see him visibly calm just knowing that someone would be there should he have a fall....... and I actually slept for the first time in a week! Great product, so easy to set up (you just plug it in), simple instructions, had a message to test the system when we were ready, very polite service centre. 5 STARS!
Sandy
3 years ago