Can a befriender help my widowed mum feel less lonely?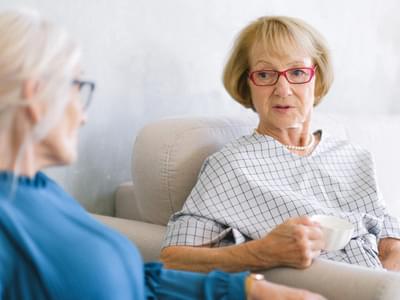 The UK is experiencing an increase in loneliness and Covid hasn't helped. This is especially true of elderly people who are more likely to live alone or have health conditions which mean that they need support getting out of the home. In fact, even when they have supportive friends or family, many elderly people still say that they can sometimes feel lonely. Having a befriender visit regularly is one way in which you or your loved one can tackle this feeling of isolation.
A Yorkshire based charity called Supporting Older People has been raising awareness about the positive impact that its befriending service is having on the elderly people it helps. They spoke to ITV news alongside service users, volunteers and a lady called Wendy who is on the waiting list for their support.
Wendy describes her family as 'incredibly supportive' but having been a widow for fifteen years, often finds herself feeling lonely. She likes to go out for walks and goes to the local shop where she can talk to people and break the day up. She's now looking forward to being matched with a like-minded befriender.

What does befriending look like?
A befriender isn't a carer, it's someone who will meet you at your home or in an agreed location. They can offer support, a friendly ear and help to break up the loneliness of the week. They can be great for people who want to stay in their own homes and keep their independence but who might need a bit of support getting out and about. This might be due to poor eyesight, hearing or mobility issues or anxiety about going out alone.
They normally visit once a week and you don't have to go anywhere if you don't want to. It's perfectly OK to stay in your own home playing games, crafting or just having a cup of tea and a chat. Befriending services will try to match you with people who have similar interests so it's like catching up with a friend. Because of this, people often report feeling a lot less lonely.

Why might an elderly loved one feel lonely?
Some people are happy to live alone but, as with Wendy, even if you have a supportive family you can still feel lonely. Some elderly people relocate to be closer to loved ones. While this is often a good idea, they can't help missing old friends, their support networks and their own community and routine. This sort of big change can often make an elderly loved one feel a little isolated and lonely.
An elderly person might also feel isolated if they struggle with their mobility, have an underlying health condition or have developed poor eyesight or hearing. They might want to get out and about every so often but they could struggle to do it alone. The loss of confidence they might experience may make it a challenge to even want to go out.

How can a befriender help my elderly loved one?
Having a companion alongside them may mean that a loved one is more likely to go to a shop to see people or go for a walk panic free. Often befrienders will give an elderly person the confidence to rejoin in activities and get out into the world. They might encourage them to go out and do the things they enjoy like attending events and getting involved in community activities. They offer reassurance and reduce a loved one's anxiety because, between them, they get into a routine that the elderly person feels comfortable with.
Elderly people often say that their befriender feels like a friend with common interests they can talk to and who encourages them to get involved in local activities as well as giving support. They will listen to them if they have any concerns.

Arranging for a befriender for your loved one is just one of the ways you can help them to feel less isolated. For other ways to support them, read our guide: Does your elderly loved one live alone?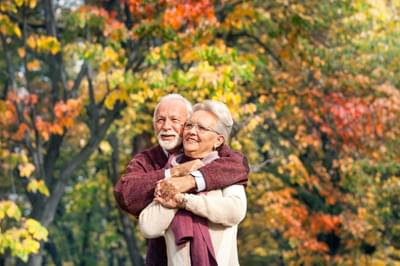 Mobile Alarms with GPS Tracking
GPS trackers lets us know where you are when you need help. This includes any time the SOS button is pressed or a fall is detected. They send a map of your location - at home or 'out and about'
GPS Tracking